Serving up classic French dishes like Croque Monsieur and Beef Bourguignon with a west coast twist for the past 14 years, it is no surprise that Vancouver's Jules Bistro has become the favourite of many locals and tourists alike. The French eatery's success is largely thanks to its charismatic chef/owner, Emmanuel Joinville.
Born and raised in Dijon, France, Joinville started cooking at a very young age alongside his first mentor, his mother. In 1984, the chef decided to open up his first bistro in his hometown. Fast forward to some years later, he opened Le 6 Bosquet–a gastropub-inspired restaurant located near the Eiffel Tower. As his family grew, they made the decision to relocate to Vancouver in 2000. After finding his footing in the then-emerging culinary scene, Jules Bistro opened in 2007.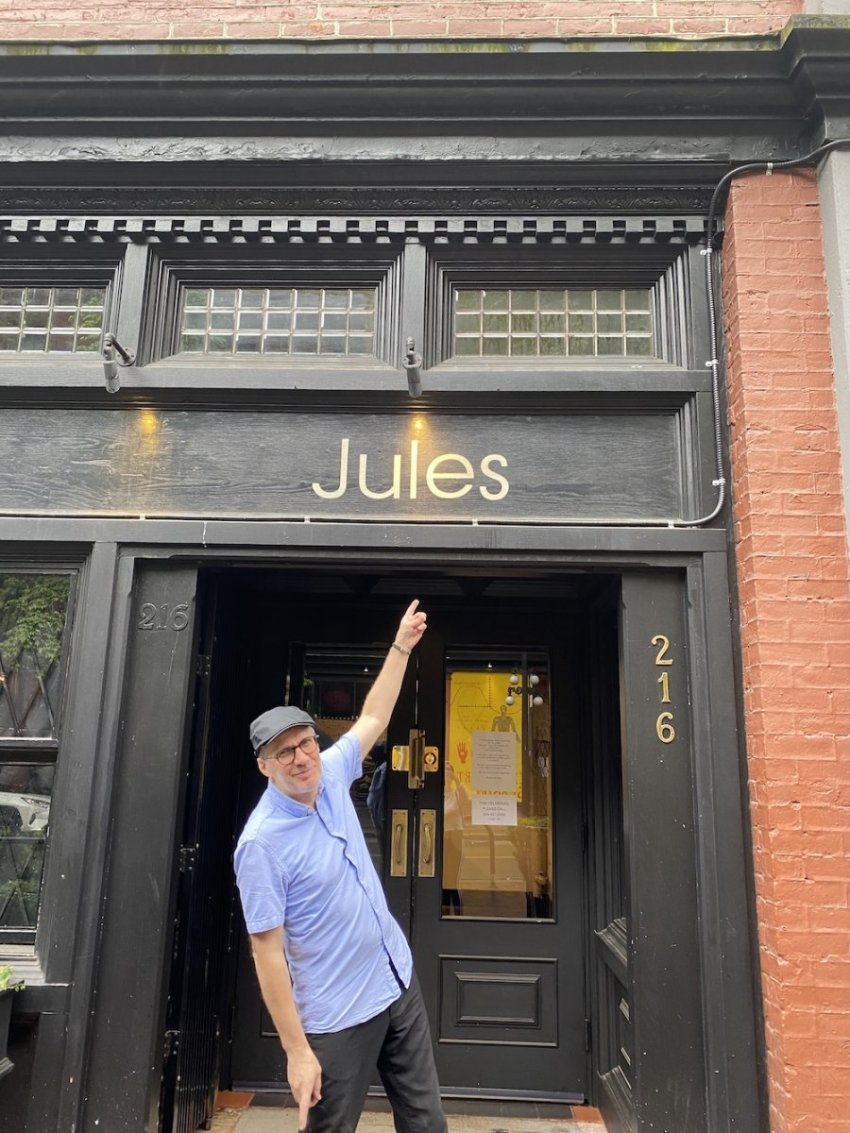 The bistro is named after his son, explains Joinville.
"I wanted a simple and French name," he says. "My daughter's name is Joy, so [I decided it] would have to be my son's name. 'Joy' as a French bistro didn't make as much sense."
The best part? His daughter is not even mad about it!
Jules Bistro is open Tuesday to Saturday from 11:30 a.m. to 9:30 p.m. Takeout and delivery orders can also be made via Uber Eats.