Whistler's newest eatery Braidwood Tavern made its debut back in December 2020 inside of the iconic Four Seasons Resort Whistler, encompassing the ski town's laid back vibe and "sharing a meal over a pint of beer with friends and family" experience.
Offering a contemporary twist on a classic mountainside cabin, Braidwood has set out to master the art of après-ski with a menu of seasonal, locally-sourced ingredients along with a rotating menu of locally-crafted beer and playful cocktails.
The name of the restaurant itself was inspired by the materials that were used to help bring the room to life. It is based on a classic mountainside cabin with its panels made with a combination of reclaimed pine, cedar and spruce braided together. Furthermore, they wanted to connect with nature. As the hotel property is surrounded by mountainscapes and forests, they felt as though the tavern was "braided in the woods".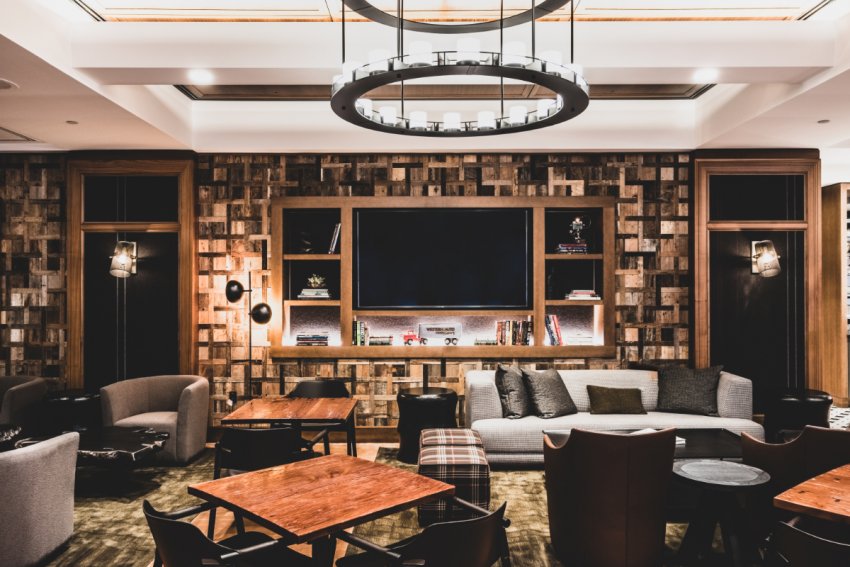 Interestingly enough, another name was considered for restaurant that could rival the current one: The Whistling Marmot Tavern. This option was inspired by two things; the location of the restaurant and an animal. The name "Whistler" was given by to the Squamish and Lil'wat region back in 1932 due to the whistles the local marmots make.
Braidwood Tavern is open everyday from 7 a.m. - 11 p.m. for breakfast, lunch, apres, and dinner.