Like many cities across the country, Halifax is fortunate to have not one but three farmers' markets open year-round. As the largest and probably the busiest one, the Halifax Seaport Farmers Market is a welcome paradise in the dead of winter. While a stop is likely for stocking up on local fruits, vegetables, and meat, it's also great for breakfast options. So, grab that cappuccino and get eating.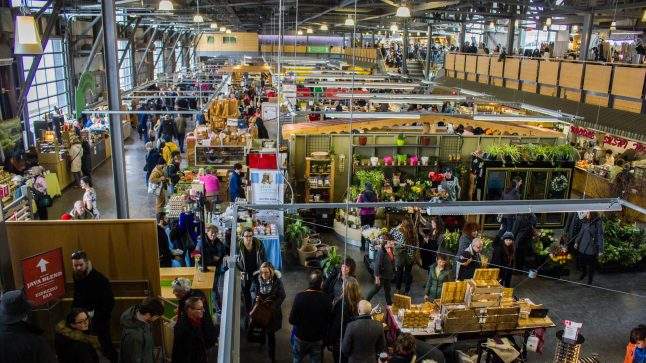 BBQ Pork Steamed Bun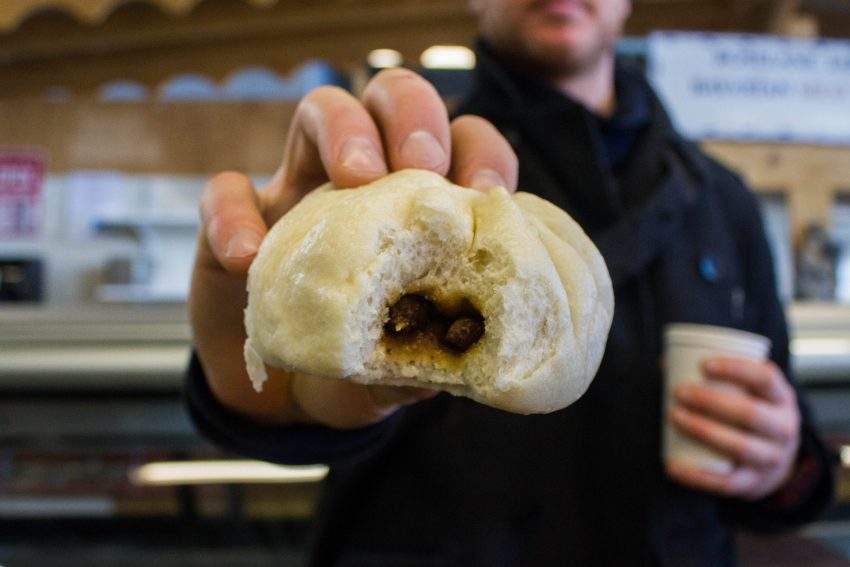 Even though the market is filled with endless breakfast options, from crepes to breakfast pizza, it's Chenpapa's soft, pillowy Chinese steamed buns filled with sweet and savoury barbecue pork that stands above the rest. It's the perfect handheld snack. It's also just the right size, leaving you room for an order of dumplings.
Breakfast Pizza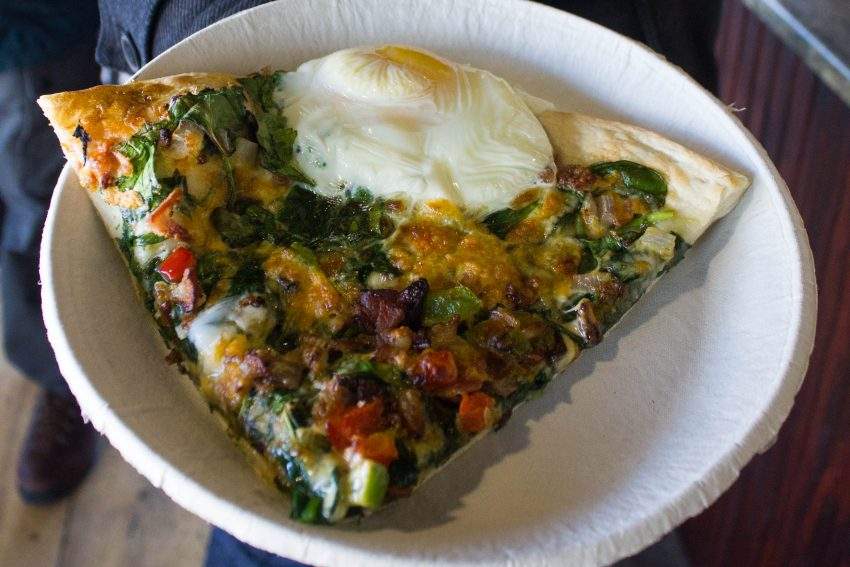 Bramoso really nailed it when they put bacon and eggs in one handheld pie. With a base of zesty white sauce, the famed breakfast pizza is topped with baby spinach, peppers, red onions, smoked bacon, three cheeses and a sunny-side-up egg. It doesn't get much better.
Pastries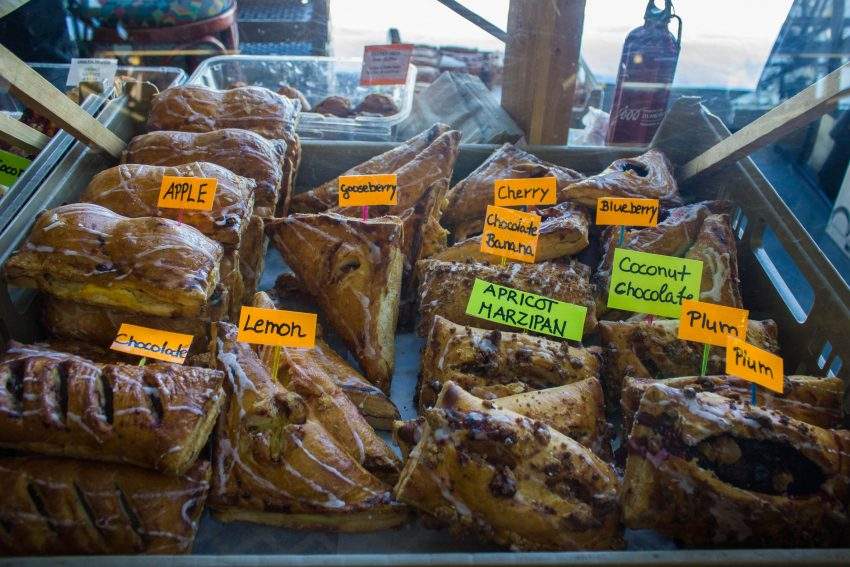 There's plenty to choose from in the sweet department when it comes to breakfast at the market. A canelés from Juiene's Pastry Shop is the perfect treat alongside that morning java. Maybe a fruit and cheese danish from the German Bakery would better satisfy that craving. Or, perhaps the infamous cinnamon rolls from Mary's Bread Basket is more your style. Even the gluten-free gang can get their fill from Schoolhouse Gluten Free Gourmet.
Crepes
If you can handle the line that inevitably forms, Crêperie Mobile offers both sweet and savoury buckwheat crepes full of anything your heart desires. From local ham, fig, sweet onion, arugula and honey mustard to an old fashioned sugar and lemon, they have your breakfast dilemma solved.
Full Breakfast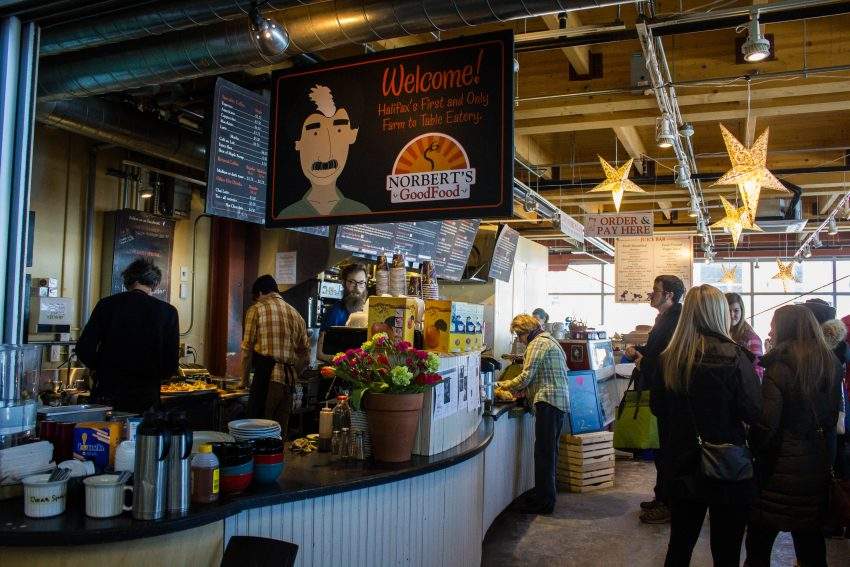 Sourced from its own organic farm Selwood Green, Norbert's Good Food offers complete meals and organic juices for the hungry market goer. While the all day breakfast is a sure bet, I suggest the OMG Croissant Sandwich--a grilled organic La Vendèenne croissant filled with Roselane bacon, egg, That Dutchman's gouda and local vegetables, served with a side salad. The Tarah Sandwich with Fox Hill quark cheese and a pesto made with basil and tamari-roasted walnuts is also another winner.
Bread and Cheese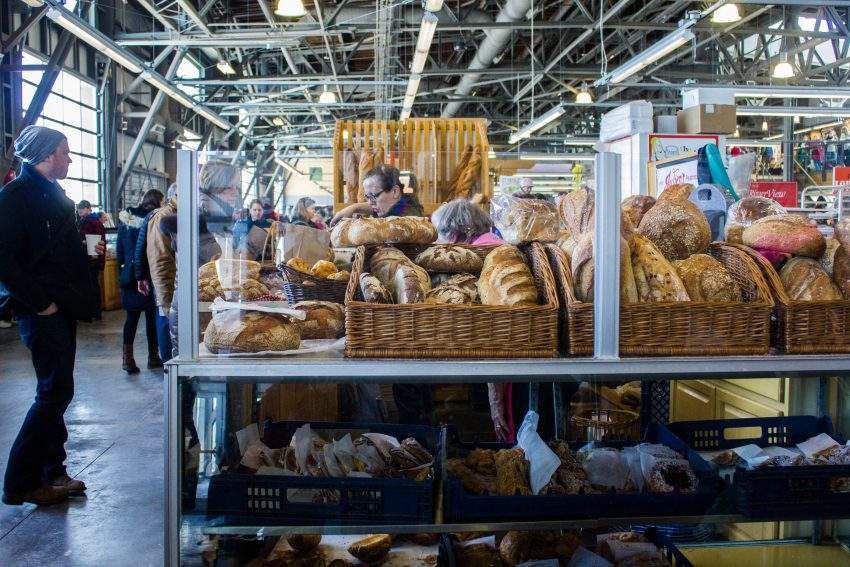 Go against the grain and have a Parisian picnic. Grab a baguette from Juliene's or Boulangerie La Vendéenne and a selection of local cheeses like Ran-Cher Acres goat cheese, That Dutchman's old growler gouda or Dragon's Breath blue, and Fox Hill havarti. With cured meats from Roselane or Sweet William's and a plethora of pickle and condiment options, you'll have others wishing they had thought of it first. But to really win at breakfast, add a bottle of Nova Scotia wine.