They started out small—some in their home kitchens and others at farmers' markets.
Edmonton is full of small independent businesses that offer high quality products with a personal touch. Now, many of them are expanding from small market stalls into brick and mortar locations, and their owners are living out their entrepreneurial dreams.
The city, no doubt, has some local success stories to brag about, from homemade cookies to West Coast oysters.
Here are a few of those businesses that moved out of the house and into storefronts, and some of the lessons learned from their entrepreneurs.
Confetti Sweets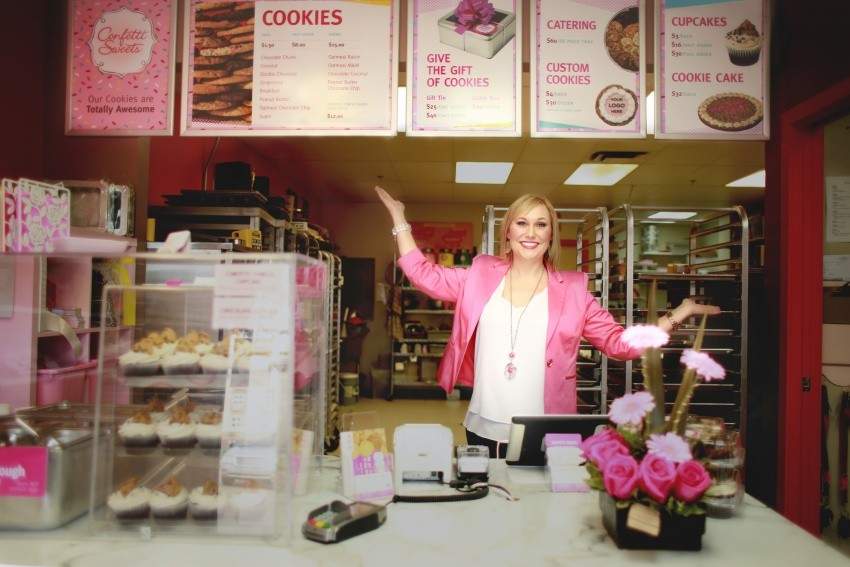 Kathy Leskow was a stay at home mom who wanted a career to focus her mind and skills on, but daycare is expensive, so she set out to do something from home. Leskow started baking cookies in her kitchen and selling them at local farmer's market. Her passion grew, and so did her reach to different markets in the Edmonton area.
From there, Leskow renovated her basement into a functional health board-certified bakery, and hired staff to work out of her home.
In 2014, this cookie maven took a big step and secured a permanent home for Confetti Sweets in Sherwood Park.
"I actually have a business degree from the University of Lethbridge and have always loved learning about anything to do with business. This always surprises people who think I am actually a baker. I wouldn't have been able to put this much time and energy into something if it wasn't a genuine passion of mine," says Leskow.
Confetti Sweets has since expanded to West Edmonton and will open soon in South Edmonton. Oh, how sweet it is!
Arno's Pastry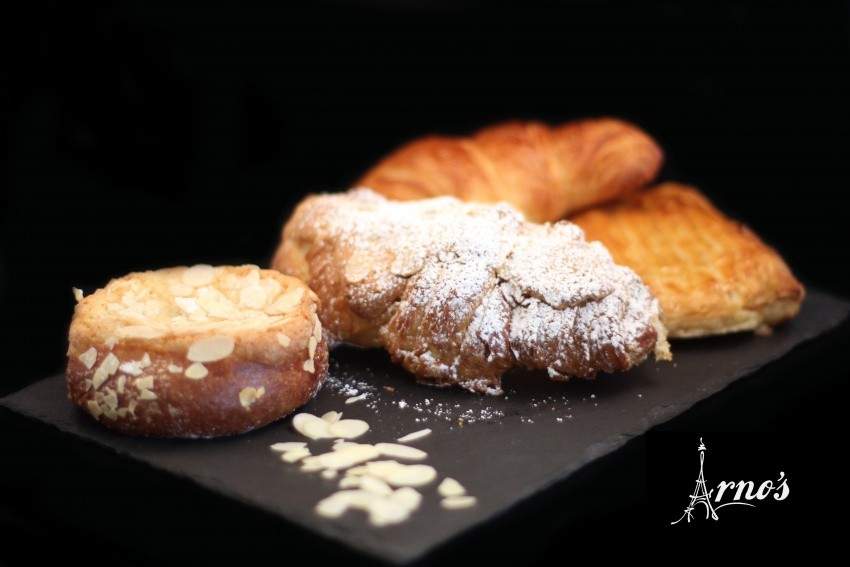 Arnaud Valade is a trained pastry chef and chocolatier who opened his own bakery in France in 2000. Eleven years later, he arrived in Edmonton with his family. Initially, he worked as a manager at a local bakery, but after three years, he decided to start his own business to share his french culinary creativity.
Like many people with dreams of owning a food business, he started his at local farmers' markets.
It was actually Arno's Pastry's loyal market customers that encouraged the pastry chef to open his very own shop. Now, even with his store in downtown Edmonton and starting his day at 3:30 a.m., Valade continues to sell his products at local farmer's markets because that's where he built his following.
"The storefront is just an addition for my customers so they can have their favourite treats everyday. My goal is to give my passion through pastry and share my knowledge," says Valade.
Effing Seafoods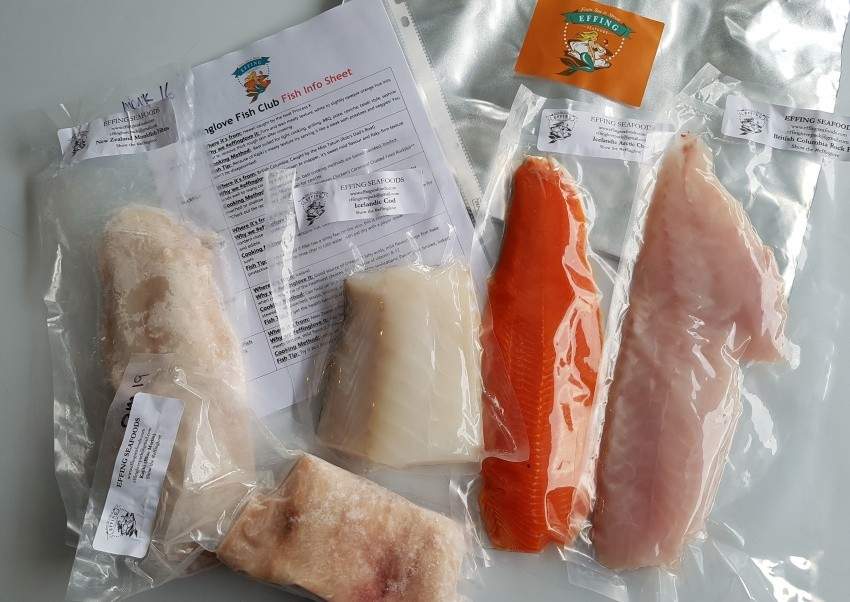 For years, Rob Tryon dreamed about having his own business. Even though his own and his family's background was in commercial fishing, the oilfield drew him to Edmonton. So, in 2015, when Tryon was laid off, he decided to go back to what he loves: seafood!
When Tryon was shellfish farming, he was looking for a way to brand his oysters, which were grown in a small inlet called Effingham Inlet just off the West Coast of Vancouver Island. So, Tryon dubbed his products "Effing Oysters." It drew attention and helped get his name out there. Now called Effing Seafoods, Tryon's products can be found at different farmers' markets in St.Albert and Edmonton.
Tryon says one of the biggest challenges of his business is logistics.
"There are no guarantees with catching fish like there is with farming beef or pork. I have to order a couple hundred pounds extra every week to ensure that I have fresh fish coming in. The fishermen are also at the mercy of the weather and fish. Sometimes storms delay them or the flights that the fish are travelling on."
There's usually at least one shipment per week that is delayed or changed, and deliveries and plans need to be adjusted on the fly.
The stress though, is well worth it. Effing Seafoods will soon have a storefront in St.Albert.
"It's such blur and every once in a while, I look back and reflect. Often, a tear comes to my eye because I would have never thought I'd be here today," says Tryon.
Moonshine Doughnuts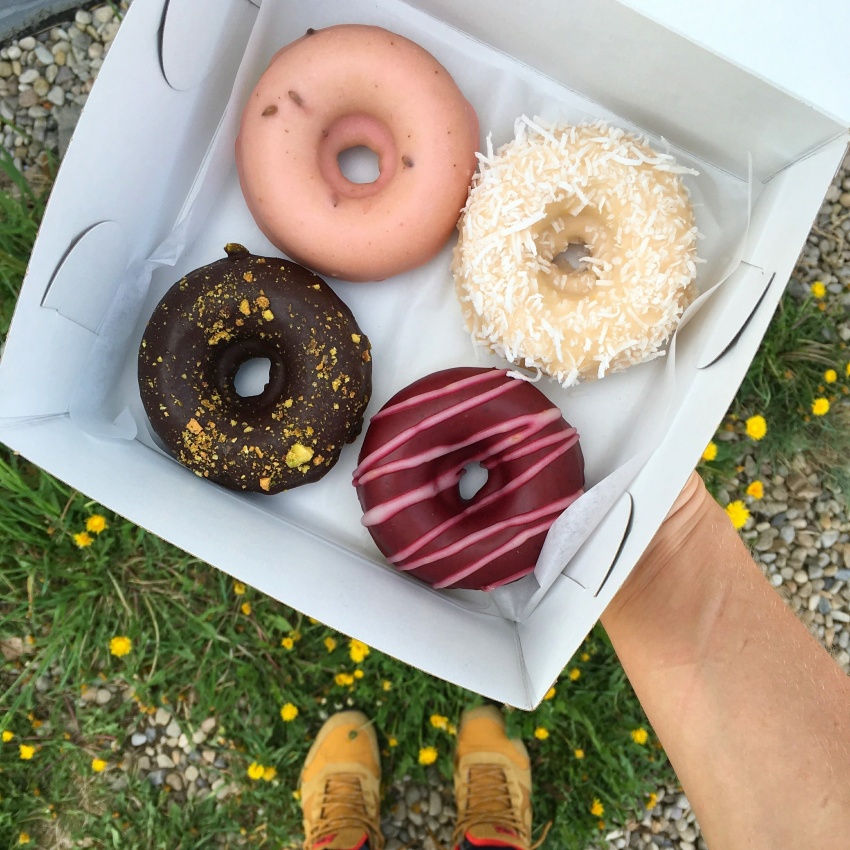 It's been five years since Simon Underwood and Matthew Garrett started selling their artisanal baking as Moonshine Doughnuts at Edmonton farmers' markets.
"With baked goods, the challenge is always knowing how much to make, but we're lucky that Matthew seems to be kind of clairvoyant when it comes to how many to make," says Underwood. "Scaling up the business and meeting demand was also hard at times. For a while, our home was basically a donut factory and that was sometimes tough."
Underwood and Garrett received the nudge they needed to open up a shop when the owners at Duchess Bake Shop approached them with an opportunity to sublease a storefront bay and some kitchen space as part of their expansion to Holland Plaza.
The storefront, branded Doughnut Party, offers deep-fried, yeast-risen donuts, a change from their baked branded version Moonshine.
"I think we're sometimes surprised at where we've ended up. Owning a bakery was not something we ever anticipated, but we feel so fortunate that we've been able to do it. We've met so many amazing people in our community through doing this. It's been a wild ride but it's one for which we're both really grateful," says Underwood.
Sugar & Spiced Baked Goods Inc.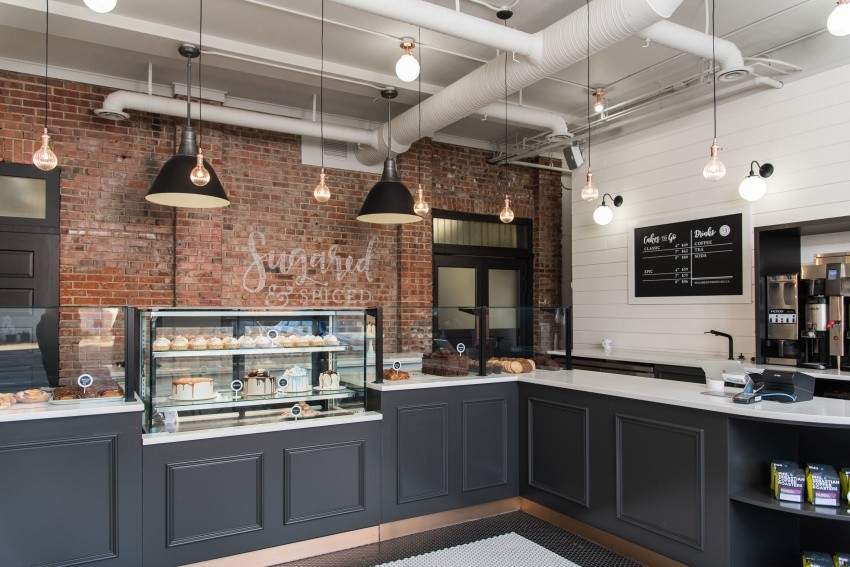 Amy Nachtigall's baking dreams went from catering in her home kitchen, to rented kitchens, to launching the Sugar & Spiced website and cake club. With a thriving business, Nachtigall set her next goal to open a brick and mortar location.
The first step for Nachtigall and her husband Jeff was to seek funding for construction and equipment. In 2016, they launched a ATB BoostR crowdfunding campaign. And last September, Sugared & Spiced Baked Goods opened its doors in Old Strathcona.
"This decision was made in several steps. The crowdfunding campaign in the fall of 2016 was the final test and at that point, we were fully committed. This has been the most time-consuming thing we have ever done in our lives and we've raised two children," says Nachtigall.
Nachtigall adds that bringing joy to customers through her baked goods, along with a good sense of humour has helped Sugar & Spiced with their success. "People tell us we make them happy. That, plus being able to pay the bills, makes us happy."
Honest Dumplings
Though Ray Ma and Chris Lerohl were on different paths—one in law and one in technology—their shared and growing passion for food, combined and an itch to start their own business, eventually made them business partners in Honest Dumplings.
Since opening up in the farmers' market in 2014, Ma and Lerohl quickly discovered that in order to have a sustainable business, they needed to produce on a larger scale. They say there's been a lot of learning curves and challenges, but it's all been worth it.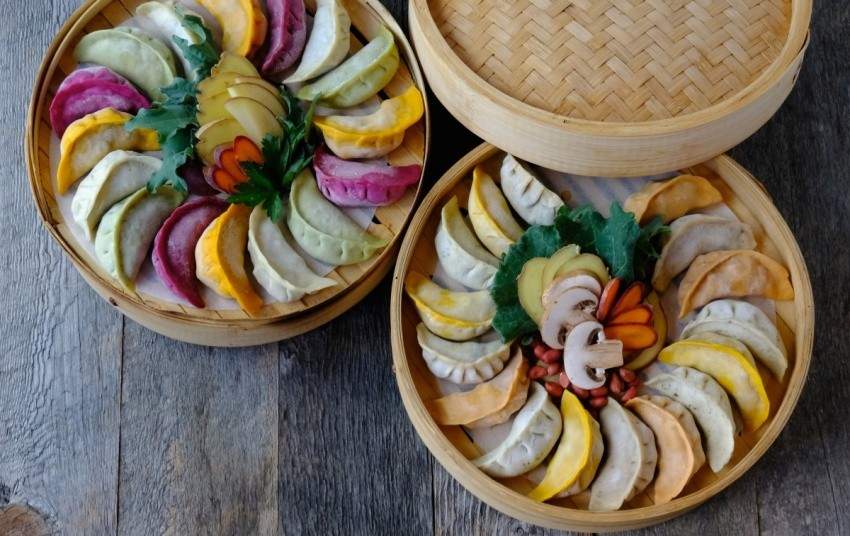 Honest Dumplings started at the markets around the same time as South Island Pie Co., and the two quickly formed a bond and decided to form a joint collaborative business plan.
"We realized the benefits of us working together are more than just sharing a physical space, but also sharing resources so we can grow bigger faster. This helped to shape our vision for our new facility which is similar to a food accelerator. This concept is common in the tech industry but less common in the food industry. But there has already been huge success in the U.S," says Lerohl.
The shared facility is set to be open for production in a few months. The goal for South Island Pie Co. and Honest Dumplings is to develop a federal (CFIA) facility that will enable the companies they are working with to have access to national and international markets.