From the farm, to pro hockey player, to lawyer, to starting a winery, Tyler Harlton has had quite the ride.
Harlton grew up on a farm in Saskatchewan, and like many Canadian kids, played hockey growing up. Then, in high school, his hockey skills paid off. He was drafted by the St Louis Blues and played with their AHL team.
As the first of many steps that steered him toward his present career in wine, he left the hockey world in 2005 and moved to Montreal to go to law school. While there, he took a sommelier training course at the Institut de tourisme et d'hôtellerie du Québec.
"That was my entry point to wine, and what really captured me was spending a semester in Paris studying law--or at least that was the stated purpose," says Harlton.
He spent a lot of time in the countryside in Alsace, Bourgogne and Bordeaux during the harvest of 2007. "In France, wine is food. Once I saw that connection between food and wine, I was hooked," adds Harlton.
Harlton graduated from law school and moved to the Okanagan Valley. But instead of becoming a lawyer, he got a job picking grapes at Osoyoos Larose.
"When I moved to the Okanagan, I immediately starting to ferment things, and not just grapes. I turned the basement of my place into a small winery where I spent a lot of time with winemaker friends, making experimental batches," says Harlton. "I learned that the tradition of winemaking is natural, and this inspired me to pursue it."
In 2011, Harlton started TH Wines at a small facility tucked away in Summerland. And, like starting many small business, the first few years was tough. You have the least resources, experience, and money, so there is no room for error.
"I learned very quickly that quality, pricing, and marketing had to be top notch, because you're competing with multi-million-dollar companies; it's very challenging," explains Harlton.
Prior to starting the winery, Harlton travelled to Europe and the U.S. exploring different vineyards. Lately, because of time constraints, most of his winemaker visits have been to cellars in the Okanagan. However, he says that most Okanagan winemakers have done vintages elsewhere and the knowledge being shared is quite international.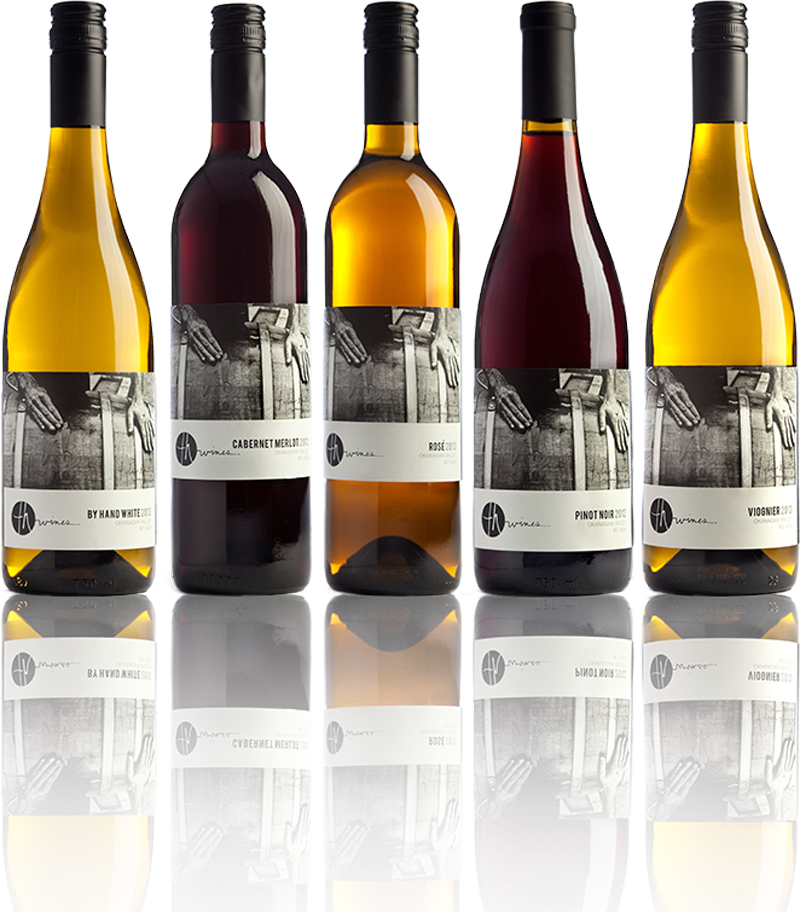 Sourcing his grapes in Oliver, B.C. and working directly with the growers. Harlton's favourite part about creating wine is having a fresh palette from which to play with every year, giving him the freedom to start from scratch.
Today, TH Wines continues to gain in popularity across Canada. However, Harlton says he's been so busy with the business that he hasn't really had time to reflect on the wines' success. He just loves what he does.
"The drive is seeing how the extra work, countless hours in the vineyard, managing ferments 24 hours a day, and visiting other wineries to keep learning results in better wines," says Harlton. "I know that in some lines of work, hard work doesn't pay off, so it's satisfying to work in a field where it does."