Two years ago, noted Canadian wine authority, John Schreiner, wrote: "A pre-release tasting of six 2014 Chardonnays from CheckMate Artisanal Winery suggests to me that a 100-point Okanagan Chardonnay is imminent from this winery."
The day of reckoning has arrived. Schreiner, a graduate of the German Wine Academy (1984)--who has judged wines from around the world, and who for the past 20 years, has been reviewing and rating Canadian wines--just delivered a 100-point rating to CheckMate's Little Pawn Chardonnay (2015), marking the first perfect score ever given to a Canadian (non-ice) wine.
This is big news not only for CheckMate and its winemaker, Phil McGahan, but for the entire Okanagan Valley wine industry.
It also brings to light the effect climate change is having on viniculture.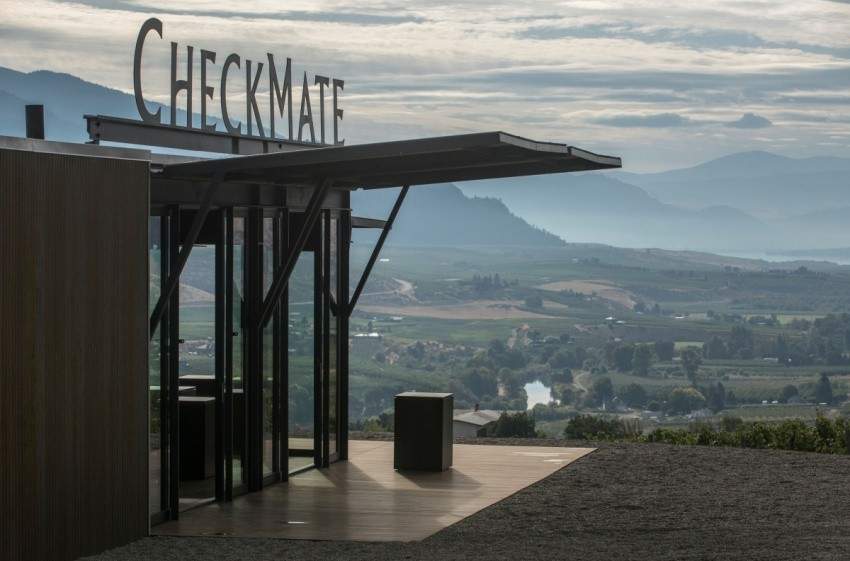 "Increased temperatures are making it a challenge to create elegant chardonnays," says CheckMate's owner, Anthony von Mandl, who enticed McGahan in 2013 to head north from California to Canada to make wine at his new winery near Oliver, B.C.
Von Mandl, who views winemaking as both science and art, sought an intellectual winemaker who could deal with the number of variables in his newly acquired South Okanagan vineyards.
He found the right qualities in Phil McGahan, an ex-lawyer from Australia who received a bachelor of applied science (wine science) in 2006. While working as assistant winemaker at Williams Selyem Winery in Sonoma, McGahan became increasingly aware of how higher temperatures attributed to climate change were affecting wine production. The call from von Mandl to head north and make Burgundian-style chardonnays in the Okanagan Valley was fortuitous.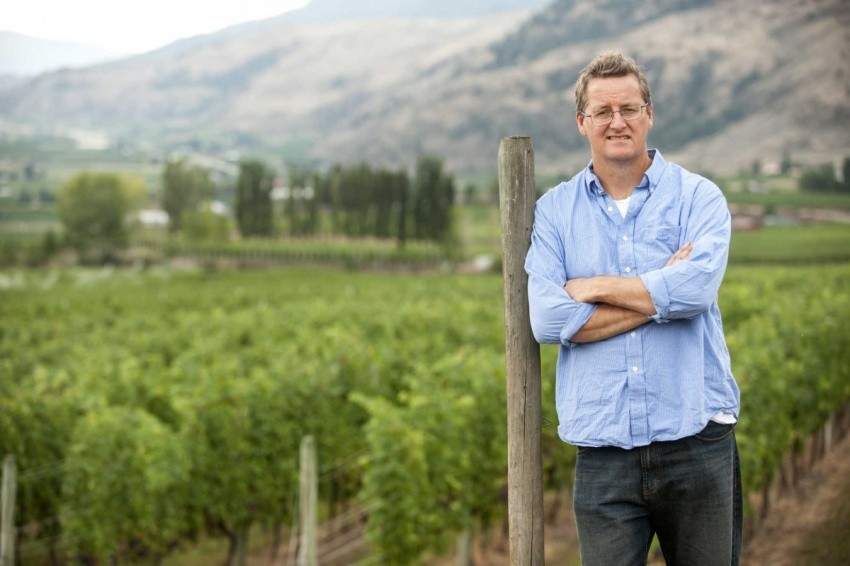 Von Mandl is no stranger to making headlines in the wine industry. In 1994, his Mission Hill Family Estate Chardonnay won "Top Chardonnay in the World" at the International Wine & Spirit Competition in London. The grapes for that award-winning wine come from vines that grow in the same vineyard used today for CheckMate's wines. The vines are recognized as possibly the oldest vines in Canada and include a mysterious chardonnay clone of unknown origin. It is that clone that formed the backbone of the 1994 "Best Chardonnay in the World" Trophy winner in London and also CheckMate's 100-point Little Pawn Chardonnay.
Some things really do get better with age.
CheckMate's current chardonnay and merlot vintages and library wines are available to order via the winery's website, but the 2015 Little Pawn Chardonnay is only available at the tasting room located at 4799 Wild Rose Street, Oliver, B.C.