Popping bottles used to only be for special occasions. But every day can be a day to celebrate with Champagne being a part of lunch, dinner, or just because. Champagne is loved around the world. However, for this type of bubbles to be classified as "Champagne", it must come from the Champagne region of France. Champagne can be complex and have many layered flavours. Here in Alberta, the interest for it has grown over the years.
"A few years ago, Champagne by the glass used to unheard of in the Alberta region," says Devon Seagrave with Charton-Hobbs Inc., a wine and spirit agency whose portfolio includes brands like Moet & Chandon, Krug, Dom Perignon and Veuve Clicquot. There's been a shift though, people are opening bottles for lunch on the patio or a bbq gathering, and summertime is the perfect season to enjoy bubbles.
"Champagne is so crisp and refreshing. Its acidic properties keep you coming back, sip after sip," adds Devon.
While some people are still getting used to the idea of Champagne cocktails, many are embracing it. Devon says the cocktail culture is really developing and there's no reason why you can't mix up your own creation in the comfort of your own home.
Tips and tricks
Put your bottle in the fridge one hour before serving. You don't want it too cold because you could lose the nose experience.
Great for food pairings, Champagne can hold up to oysters, seafood, salads and even red meat like a carpaccio.
As for glassware, you don't have to serve Champagne in a flute. Using a white wine glass can open up the aromas without losing the carbonation.
Veuve Clicquot Rich Cocktail
Veuve Rich was launched last year and aims to marry Champagne and mixology. This brand has a high sugar content and is meant to be enjoyed with ice and other ingredients. Because of the higher sugar content, the flavour will not be diluted with ice.
Pop a chilled bottle and pour 5 oz. into a red wine glass and add a couple of ice cubes. Experiment by adding some fresh ingredients like slices of pineapple, cucumber, grapefruit zest, or even celery. Try the ingredients separately.
Chandon lime and coconut cocktail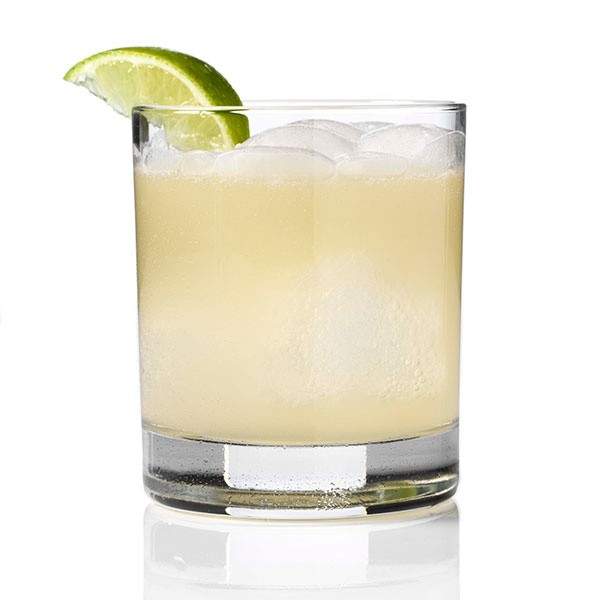 1/2 oz. coconut milk
1/2 oz. fresh lime juice
1/4 oz. agave syrup
4 oz. Chandon Brut Classic
1 lime wedge
Combine coconut milk, lime juice and agave syrup in a shaker. Add ice. Shake. Strain into rocks glass. Add Brut and ice. Top with a lime wedge and serve.