It's not uncommon for young professionals to dream about leaving their day jobs and starting a farm, while romantizing the notion of "living off the land". Few however, think about growing mushrooms (the gourmet kind) in a Sea Can. Enter Carleton Gruger and Rachel Yadlowski, the mushroom masterminds behind Gruger Market.
Carleton was working as a computer engineer, but he questioned his happiness. It was time for a major change. So, Carleton quit his job, and he and Rachel started researching permaculture options, after which they eventually made the decision to start growing high quality gourmet mushrooms.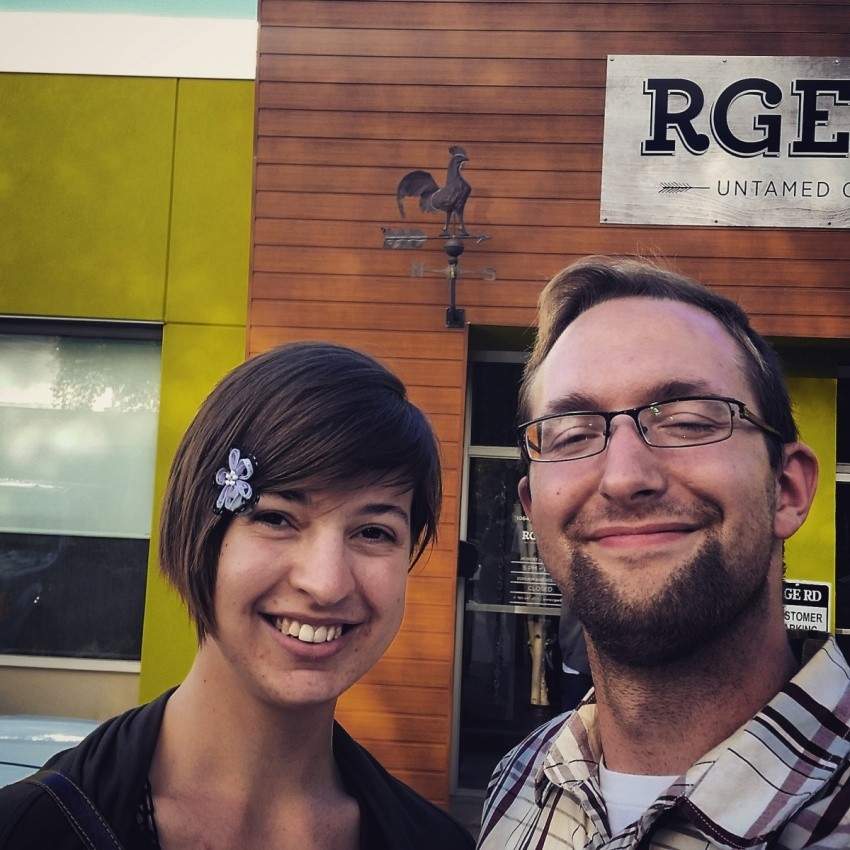 In the spring of 2015, the couple left Edmonton and moved to Calmar, where they started leasing land from Carleton's uncle.
So why mushrooms? "It's an untapped market," says Carleton.
Because Gruger Market aims to operate with minimal environmental impact, the primary growing medium is recycled sawdust from a local mill. These natural methods of growing fungi increase decomposition and create nutrients for the soil.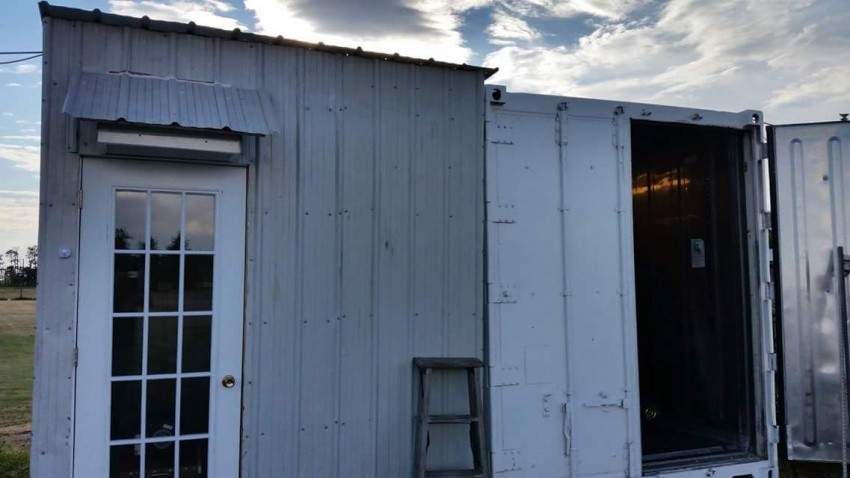 The mushroom growing process starts in a petri dish in a sterile environment. "It's an expensive process that requires me to be on site every day to make sure everything is growing correctly." The different fungi are grown in a single shipping container equipped with specific ventilation and automated humidifier. "Growing mushrooms is a complex orchestra," adds Carleton.
Today, Carleton says they grow about 30 pounds of mushrooms a week. Gruger Market grows four main varieties: pink oyster, king oyster, blue oyster and golden oyster.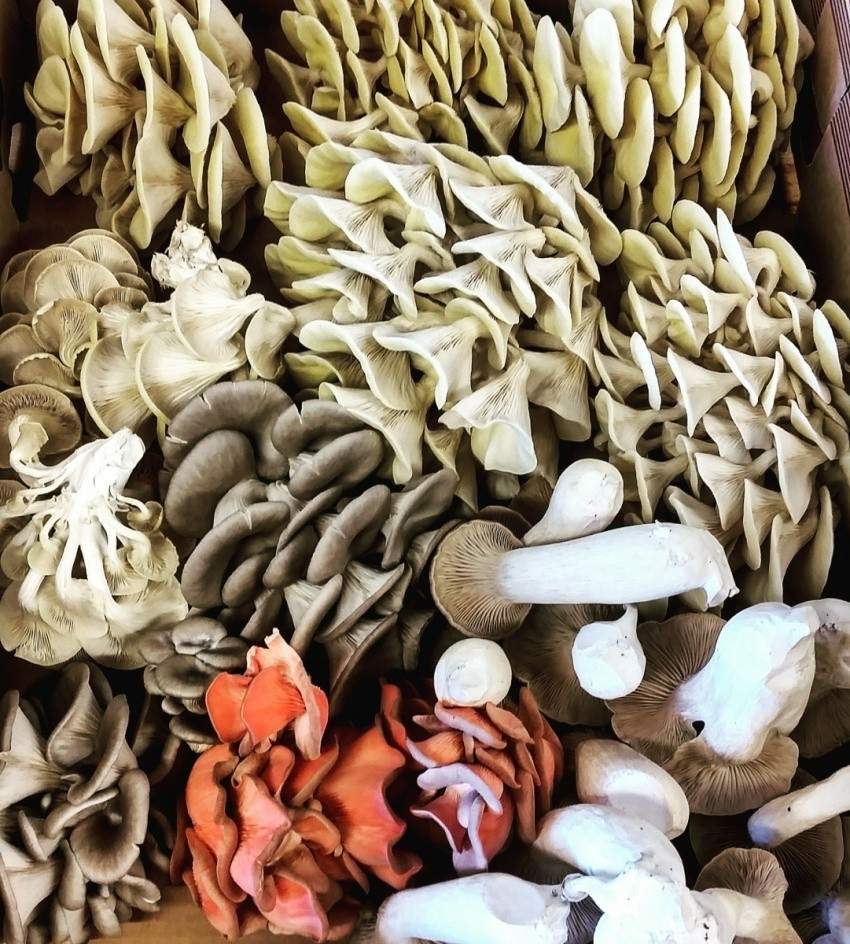 Rachel and Carleton currently sell their products in Leduc at Local Meats on Saturdays. You can also catch Carleton door knocking at some local businesses with a box of mushrooms for sale in tow.
While currently, the small business doesn't have enough product to keep up with the growing demand, you can taste their products at RGE Road in Edmonton and Chartier in Beaumont.
The Grugers' dream is to have a piece of land of their own and to offer their products to a wider audience.
And even if you aren't a big fan of mushrooms, Gruger Market might just be able to convert you.
Gruger Mushroom facts
It takes about five to 15 days for the first batch of mushrooms to be harvested.
They are high in protein, but you don't get the full nutritional benefits unless you cook them
If you leave mushrooms in the sun for about 10 minutes before you cook them, the fungi will take on the form of a vitamin D supplement.
Once harvested, pink, blue and golden mushrooms can last for seven days. King mushrooms can keep for 10 days due to their higher density.
Pink oyster mushroom
The Pink Oyster has a meaty texture and soft consistency when cooked. They have a smoky flavour and when you grill them up they apparently taste like bacon. Mmm... bacon.
King oyster mushroom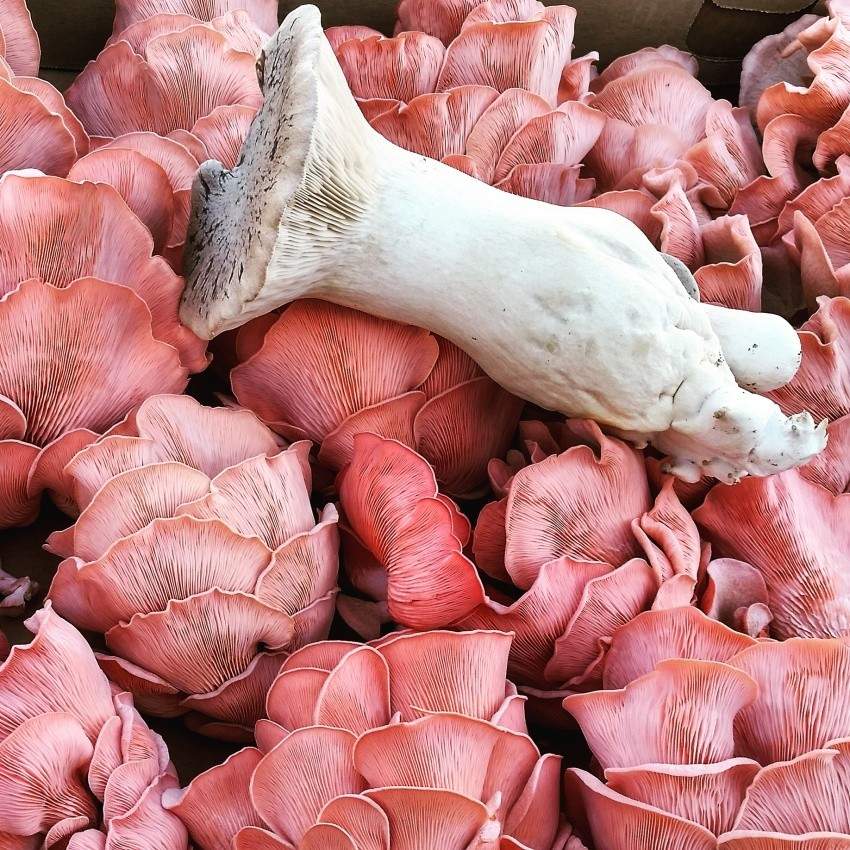 The king oyster is thick fleshed and stays firm when cooked. It can have a nutty and sweet flavour.
Blue oyster mushroom
The blue oyster grows well in cooler climates and has a delicate chewy texture.
Golden oyster mushroom
It softens when cooked with a light melting quality. Some chefs say you can taste citrus notes from this type of fungi.