Winter in Quebec can be as unforgiving as many other Canadian provinces, with temperatures dipping well below the freeze and blizzards making for white-out conditions across the province. But, as is the case with most places that have to suffer through environmental hardship, the Québécois know a thing or two about staying cozy and that good comfort food is the best way to get some reprieve, even when Mother Nature refuses to cooperate.
From stick-to-your-ribs dishes like tourtière and fèves au lard, to maple-heavy desserts like tarte au sucre, winter is all the more survivable, and maybe even enjoyable, when you've got these great eats at your disposal in this French-Canadian province.
Poutine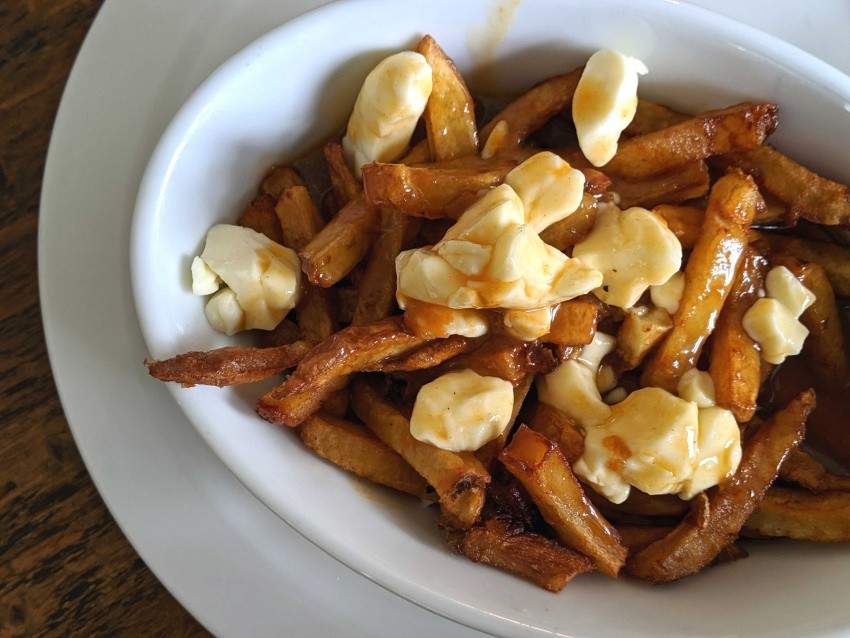 Although the popularity of poutine has expanded well outside the borders of Quebec, make no mistake, this is a Québécois, not a Canadian dish. While its exact origin isn't entirely clear, it is well known that poutine is supposed to have three--and only three--ingredients: French fries, cheese curds, and gravy. That, and the cheese curds have to squeak when you bite into them; otherwise, call it what you want, it's just not poutine.
Tourtière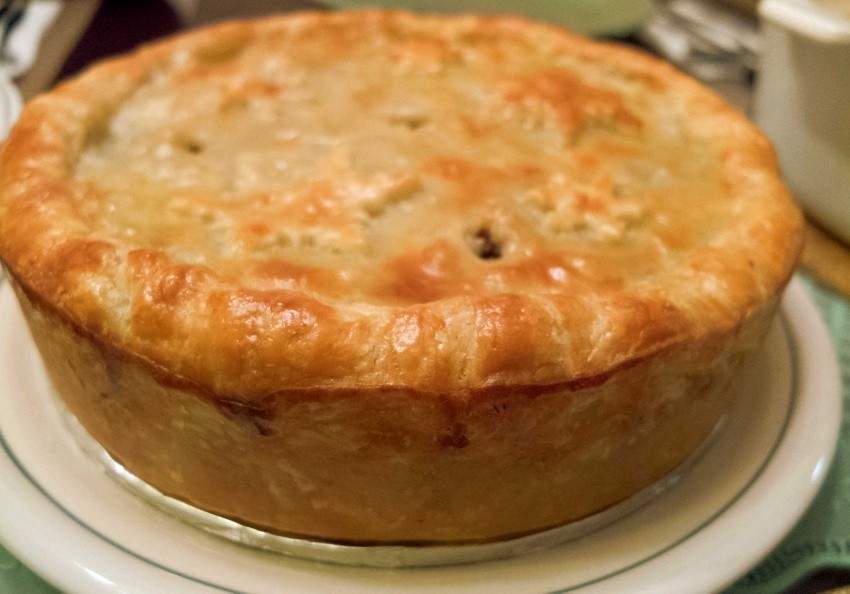 Another Québécois classic that has been popularized outside of Quebec is toutière, a meat-laden pie that fulfills your daily dose of protein and carbs. Traditionally made with a combination of ground beef, pork, and/or veal, plus diced potatoes, all of which are then encased in buttery pastry, it's ideal for keeping you warm on a cold winter's night. (Just make sure you don't have any plans outside of eating, should a food coma ensue.) Plus, different regions have taken their own spin on the classic, like tourtière du Lac-Saint-Jean, in which the meat is cubed rather than ground, effectively braising inside the pastry during cooking.
Pudding chômeur
Pudding (or "pouding" en francais) chômeur is a simple, cost-effective dessert that you can make with basic kitchen staples: flour, sugar, butter, eggs. Created during the Great Depression, it has survived well past these harder times and has become a mainstay in Québécois cuisine. Hot caramel is poured over basic, white cake batter and then bake. The caramel creates a "self-saucing" effect of sorts, and no one needs to know that all it took was a handful of ingredients.
Try the pudding chômeur at Coffret de l'Imagination in Coaticook, QC to get taste of their famous vanilla ice cream alongside it.
Tarte au sucre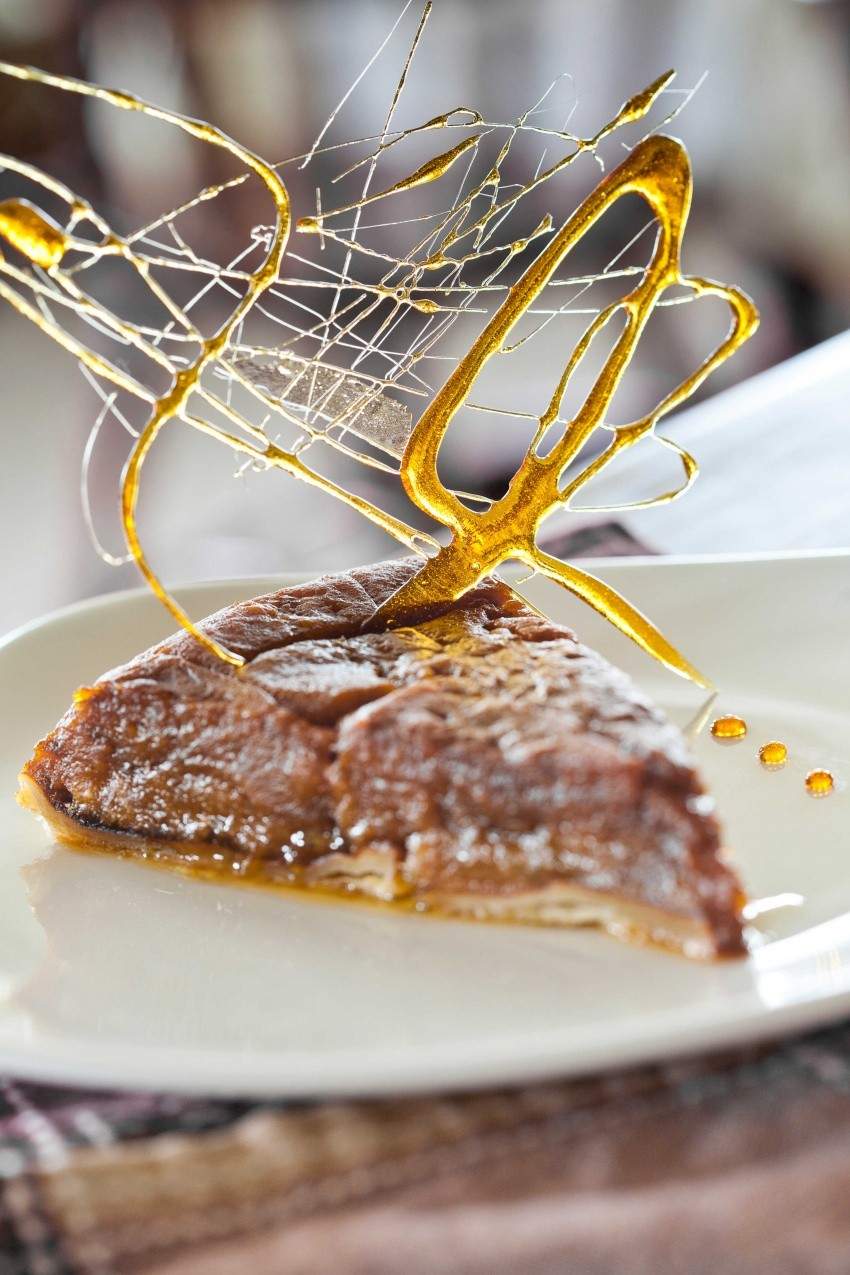 Translated literally as "sugar pie", tarte au sucre is a dream dessert for those with the ultimate sweet tooth. Somewhat similar to pecan pie, but without the pecans, it contains a sweet filling made with sugar, cream, flour, eggs, and butter. While it's debatable whether to use brown sugar, maple syrup, or a mixture of both, it's the addition of cream that ultimately makes this dessert stand apart from similar offerings like another Canadian favourite, butter tarts.
Sucre à la crème
Keeping with the theme of make-your-teeth-fall-out sweet desserts, sucre à la crème is a more portable version of tarte au sucre that you can eat with your hands, and probably should be taken in small doses. Made by heating up a mixture of sugar, cream, butter, and vanilla, and then whipping it until it forms a fudge of sorts, it's the type of thing that is perfect for making with kids. Frankly, even as an adult, it's both a baking and science experiment that will have you standing back in awe as the liquid sugar mixture turns into a solid, sliceable mass.
Fèves au lard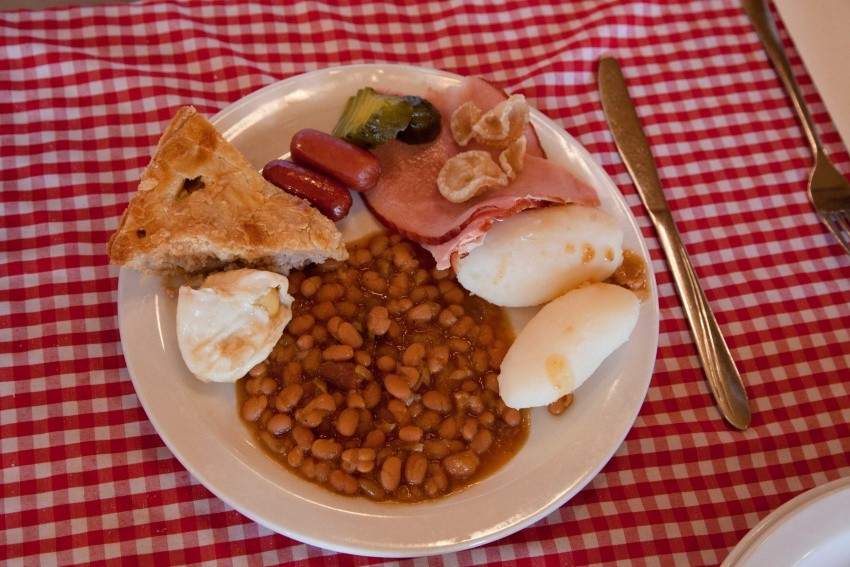 Many places have their own take on the cheap and filling dish of bacon and beans, but Quebec ups the ante by adding plenty of maple syrup. White (navy) beans are cooked down with the condensed tree sap, salted pork, ketchup, and other seasonings. It's the perfect dish to set and forget in the slow-cooker or Instant Pot, or cook low and slow over stovetop or in the oven.
Enjoy this comforting dish along with a filling meal at a wide range of cabanes à sucre around Quebec including Sucrerie de la Montagne in Rigaud, QC which operates year-round.
Montreal smoked meat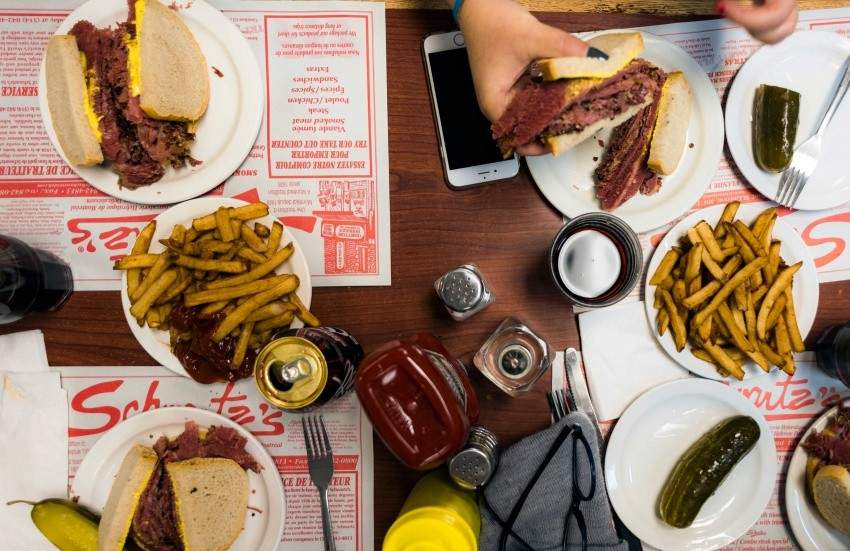 When you think of Montreal's food scene, plenty of amazing restaurants come to mind, but the city's most iconic food is undoubtedly its smoked meat. Made famous by St. Laurent institution, Schwartz's Deli, beef brisket is cured with a healthy dose of cracked black pepper and other spices, then smoked until tender. Sandwich shavings of meat between light rye bread slathered with plenty of yellow mustard, and you've got yourself fuel for a cold winter's day. The key is to not freeze while waiting in line.
Split pea soup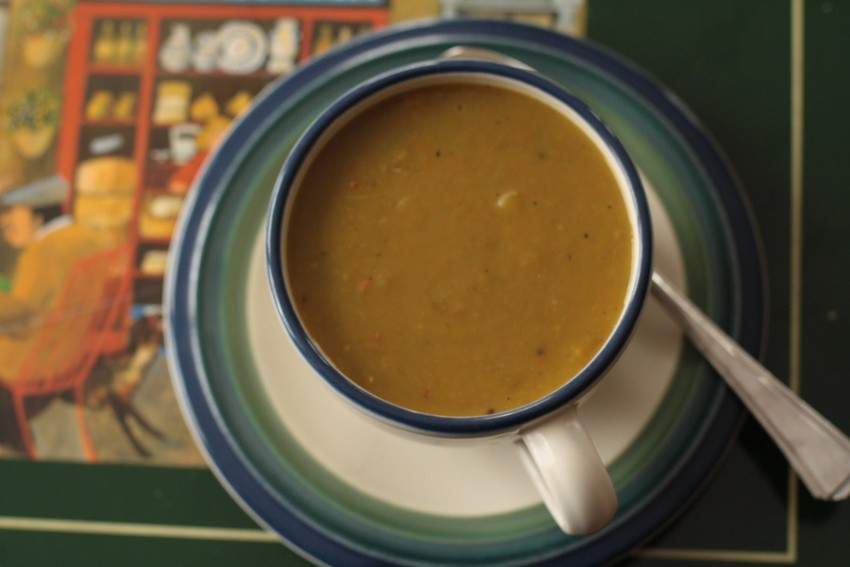 Admittedly not visually appealing in the slightest, split pea soup should be in your winter soup rotation, if it isn't already. It's hearty enough for dinner in and of itself, and be sure to prep enough for leftovers because it's the type of dish that gets better (and thicker) as it sits. Comprised of split peas (either green or yellow will do the trick), mirepoix, and ham hock for umami, the dish is simple homestyle cooking at its best. No fuss, no muss; just a heartwarming bowl of soup.
With large French-Canadian amd Metis populations, Winnipeg's Festival du Voyageur hosts an annual pea soup competition which sees local restaurants serving up their creative interpretations of the classic Quebecois comfort food.