French-Canadian food is a bit of a rarity in this part of Canada, so it is definitely a treat when something cabane à sucre-inspired pops up. With that in mind–and in the name of all things maple-y–The Dandy Cabane à Sucre is promising to be an epic meal for Calgarians.
Currently available for pre-order, Dandy Brewing Company's second annual sugar shack experience returns next week with a to-go twist to, well, go along with these strange times. Available for pickup Feb. 11-14, chef Merritt Gordon's Québécois dinner package includes a pancake mix, miniature maple ham, baked beans, split pea soup, Nuns' Farts (a French-Canadian cinnamon-sugar pastry, pictured below) and the components to make maple taffy.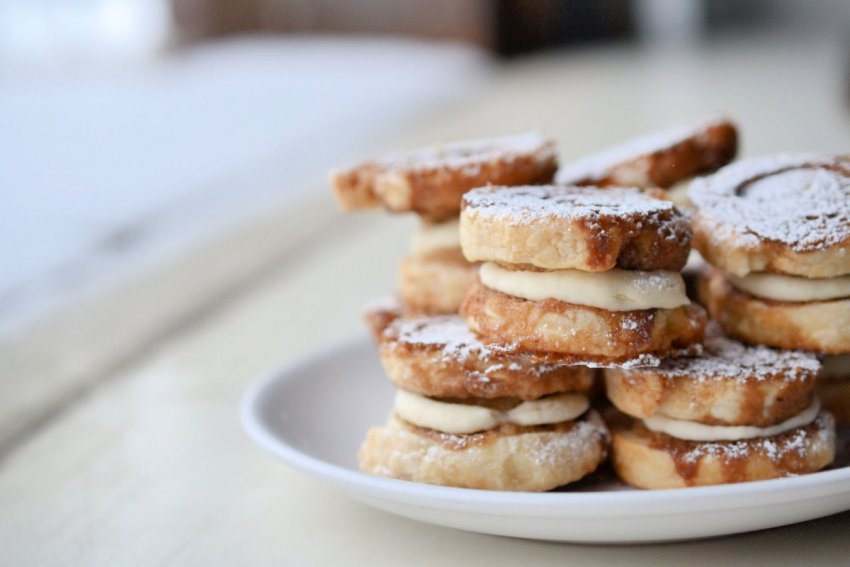 This annual Québécois feast put on by the local brewery reflects chef Gordon's time working at Montreal's iconic Pied Du Cochon, as well as the famed PDC Sugar Shack.
The Dandy Cabane à Sucre is priced at $25 per person and can be ordered online while quantities last. Orders can be picked up February 11-14 at the brewery, with delivery only available on February 12 in the Calgary area.
Dandy's co-owner Benjamin Leon–who has Québec roots himself–suggests picking up some of their new Tumbling Tide, the brewery's new Belgian style Tripel, to pair up with the sugar shack dinner.