Whether you love or hate exercise, it's hard to deny that running is exponentially more fun when it involves chocolate. Montreal's upcoming event, La Chococourse, presented by Cacao Barry, offers just that: a 5K run or walk with five different chocolate stations along the way. Happening on Saturday, March 24 at Parc Maisonneuve, participants get to work up a sweat in exchange for some sweet treats. Plus, all proceeds will go to local sports clubs and organizations to help ensure that everyone has the opportunity to get active.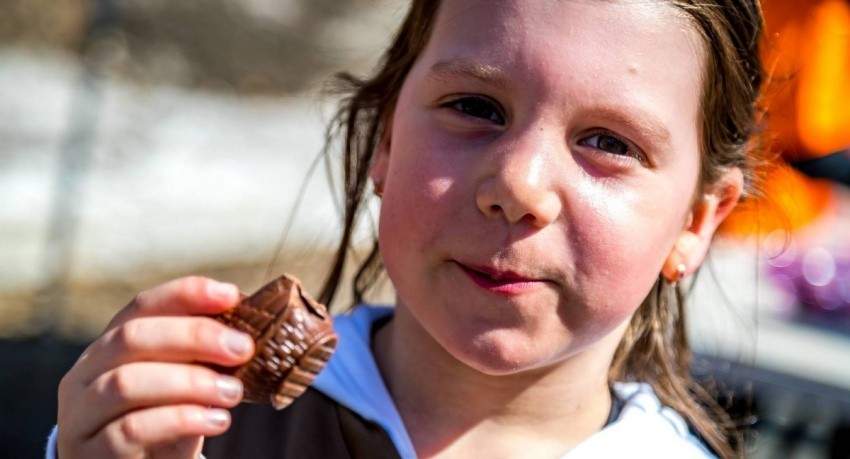 Organized by Les Courses Gourmandes, which offers a myriad of food and beverage centric races throughout the year, La Chococourse is now in its third year and expected to have more participants than ever.
"Les Courses Gourmandes has always had food themes, from vineyards and apple orchards to beer. Chocolate is very popular, especially during Easter, so it goes well with our themes. We decided to create a 5K because it's accessible to everyone, kids included," says Vanessa Racine, publicist with JustRun.
Hosting the event before Easter also means that a local chocolatiers' market will be on site, making for the perfect shopping venue leading up to this chocolate-centric holiday.
So whether you're in it for the chocolate, the exercise, or both, there's still time to get your tickets in advance of the event next Saturday!