The bean-to-bar chocolate industry has exploded in recent years and Canada is no exception to that. Despite the fact that this country's climate isn't compatible with growing cacao, chocolate makers from coast to coast are sourcing beans from warmer climes to craft into a variety of single origin and flavoured bars.
New to the scene as of December 2016 is Montreal's Avanaa, which means, "coming from the north" in Inuktitut. Owner Catherine Goulet isn't a chocolate maker by trade but rather happened upon her new calling while working as a geologist in Peru. Her exposure to their dark chocolate piqued her curiosity about how it was made and her interest in the bean to bar process.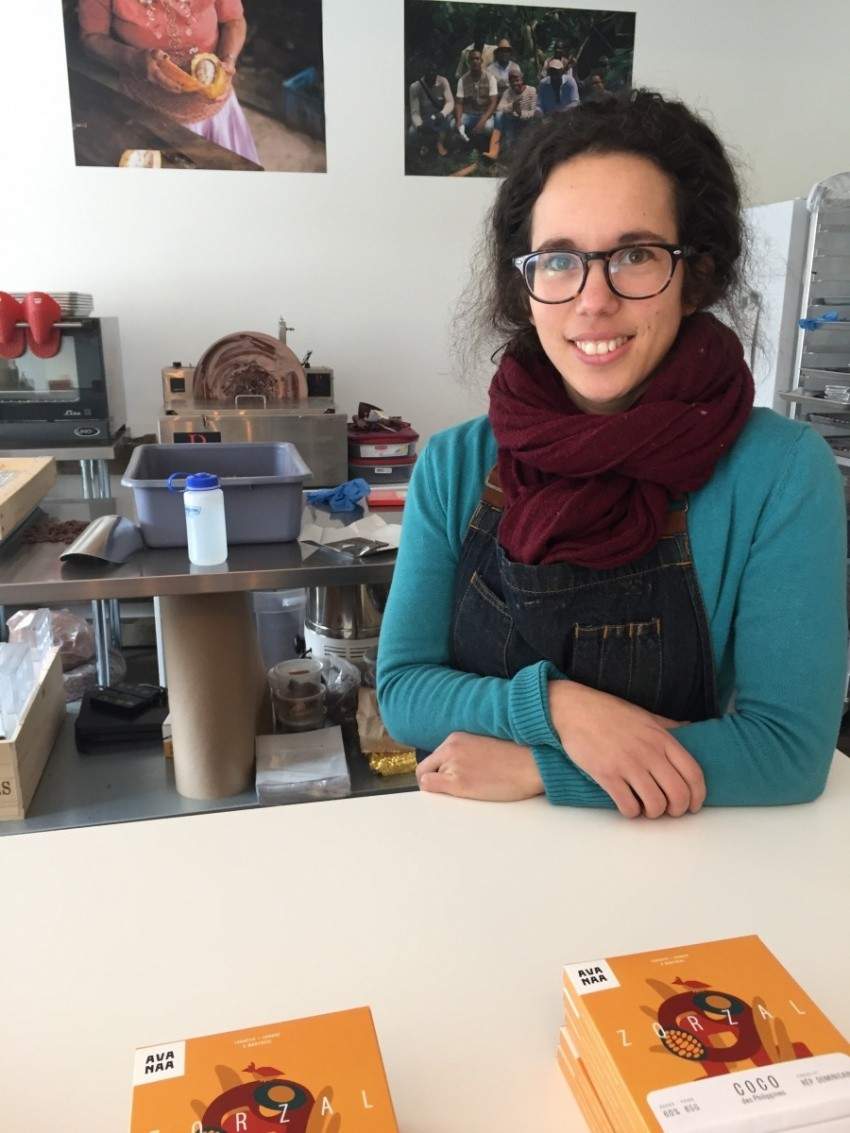 That, coupled with the fact that back home in Montreal, she wasn't able to find the quality chocolate she was exposed to in South America, she decided to jump into chocolate making with both feet. What started as simple experimentation in her home kitchen has actualized into a new chocolate shop with a growing customer base.
"We actually sold so much at Christmas, we ran out," Catherine laughs--not bad for a self taught chocolate maker. Other than having taken courses with École Chocolat and an internship in Ecuador with Mindo Chocolate Makers, she has no formal training and has learned solely from her own experience.
Currently, she makes her bars with beans sourced from two origins: the Dominican Republic and Ecuador. Even the non-flavoured 70 per cent bars have completely different flavour profiles. While the Dominican bar has rich, dark berry and stone fruit notes, the Ecuadorian bar is much milder, almost reminiscent of bubblegum or tutti frutti.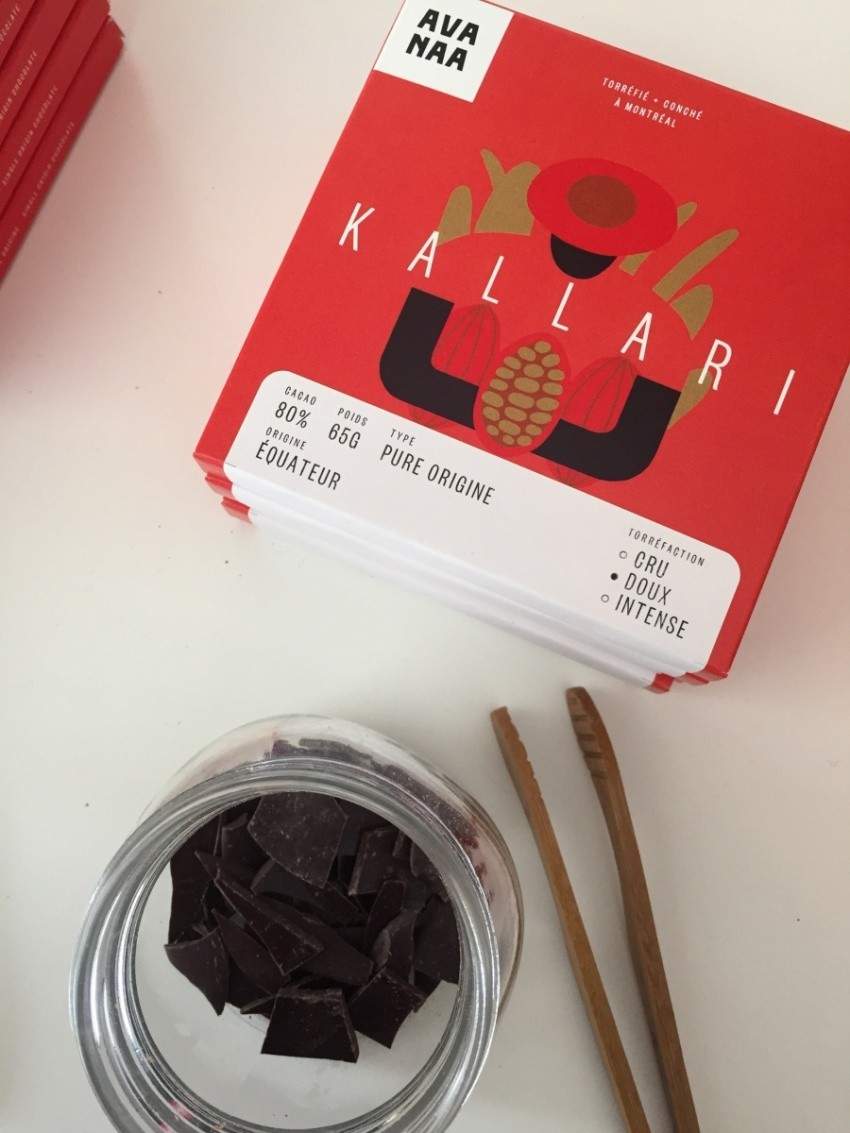 The flavoured bars are where the real fun begins. Catherine manages to walk the line of finding ingredients that truly complement the cacao she uses without overpowering its own wonderful nuances. The coffee bar is ideal with your morning cup of Joe. After all, chocolate and coffee are a match made it heaven in all forms. If that wasn't enough, the coconut bar is eminently munchable, like a grownup version of a Bounty bar. New flavours are in the works like a maple bar and chili bar.
If you're not in Montreal to pick up some Avanaa chocolate at local coffee shops or other fine food stores, all of their products are available online too. And if you like what you try, tell a friend.
"Most of our business has come via word of mouth," Catherine says, "We really haven't done much marketing at this point." It seems to be working for them. After all, word travels fast when you're making a product worth talking about. With chocolate this good, Avanaa won't be a secret for long.