Here are our top picks on where to stock up on some pre-Halloween treats. They're so good, you may not want to hand them out.
The Gummi Boutique (Calgary, AB)
With two Calgary locations to choose from, the Gummi Boutique is the place to go whenever that sugar craving hits. It even has an online store full of gummy novelties.
What to try: Gummi bear on a stick
Freak Lunchbox – Halifax, Nova Scotia (original location)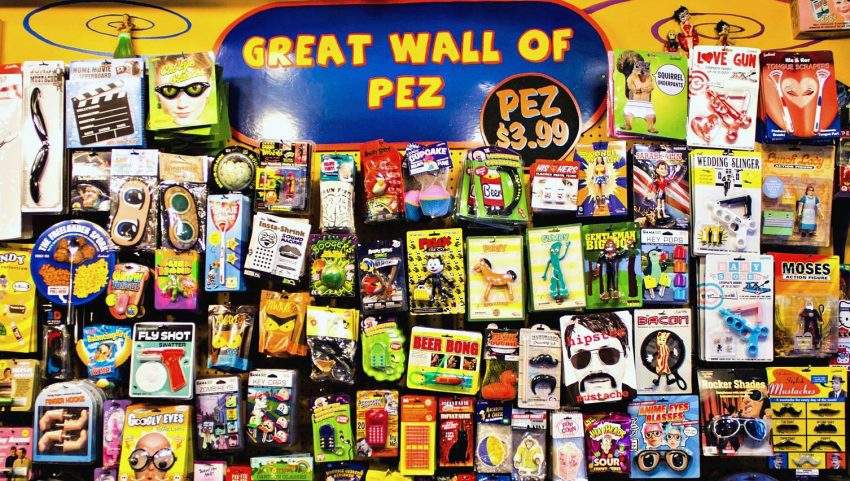 Founded in Halifax in 2001, Freak Lunchbox is a family run operation that has since expanded to Bedford, Saint John, St. John's, Calgary and Montreal. Regardless of which one you go to, it's sure to bring out your inner kid.
What to try: Gummy brains (it is Halloween, after all)
Olde Tyme Candy Shoppe – Canmore, Lake Louise and Radium Hot Springs
You know this place is legit when it spells "time" as "tyme" and "shop" with 2 p's and an e. They know how to evoke feelings of nostalgia with sweets like homemade fudge and lollipops the size of your head.
What to try: Cadbury Curly Wurly
The Candy Bar – Toronto, Ontario
For an upscale take on childhood favourites, head to the The Candy Bar. They source their candy and chocolate from around the world, offering some of the finest brands money can buy. Who knew high-end candy was a thing?
What to try: Venchi Italian chocolate
Anne of Green Gables Chocolates – Charlottetown, PEI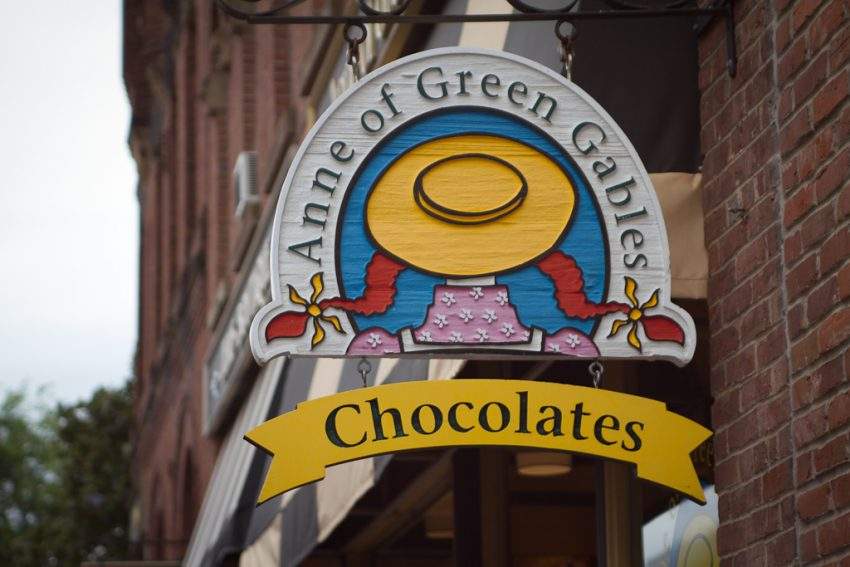 No trip to Charlottetown would be complete without stocking up on chocolates from Anne of Green Gables Chocolates. They make some killer chocolate caramels, as well as "oysters", the PEI take on classic Turtles chocolates. If you need a sweet and salty fix, opt for the chocolate covered potato chips.
What to try: Anne's Chocolate Caramels
Photo courtesy of Colin Campbell on Flickr.
Rocky Mountain Chocolate Factory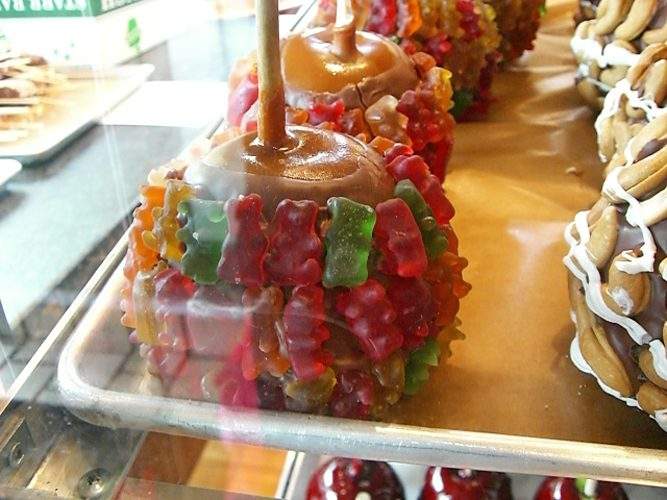 With locations across Canada, Rocky Mountain Chocolate Factory is dangerously accessible to virtually everyone in the country. The aroma of chocolate and caramel alone is enough to make you want to buy the entire store, or at least some candy apples.
What to try: Candy apples coated in everything from Smarties, to toffee bits, to caramel
Photo courtesy of Honey Bunny on Flickr.
The Candy Aisle – Vancouver, BC
Whether you go to the Candy Aisle for its massive selection of jelly beans (caramel corn seems like an appropriate flavour for Halloween, no?) or its unique pop shop (bacon soda, anyone?), you are sure to leave with one hell of a sugar high.
What to try: Every colour of M&Ms in the rainbow
Dessart Sweets – Regina, Saskatchewan
Finding sweets and treats from back in the day is often easier said than done. Fear not, Dessart Sweets is fully stocked with enough Pop Rocks, Chiclets, Fizz, Thrills, Popeye Candy Cigarettes and many others to satisfy your blast-from-the-past cravings.
What to try: The selection of classic Wonka candies like Runts, Nerds and Gobstoppers