Stratford, Ontario might be best known for its summer Shakespeare festival, but the bucolic city offers much more than just the arts. Its location in the heart of Perth county provides easy access to local products, so slow food and craft beer are both unsurprisingly in abundance. But, it may come a bit unexpected that chocolate is as well.
One of the major players in town is Chocolate Barr's. Listening to Derek Barr's backstory (and his last name), it's hard to imagine that he would be destined to work in any industry other than the world of chocolate. As family friends of Stratford's other (and at the time only) chocolatier, Rhéo Thompson, Barr used to help produce their signature Mint Smoothies during his childhood. From there, he went off to pursue a career in mining, but when he couldn't find work, he ended up back at Rhéo Thompson to do an apprenticeship in 1999. After learning the tricks of the trade, he set off to open a shop of his own in 2003 and has been in business with his wife Jacqueline ever since.
Barr has witnessed a lot of changes to trends and consumers' preferences over the past 15 years. Even in the past five years, he has seen the proliferation of bean-to-bar producers, which speaks to the fact that consumers are putting more consideration into where their chocolate comes from, and showing more appreciation toward the flavour nuances that different origins have to offer. Meanwhile, high-end chocolatiers are creating unique flavour combinations that stray far from chocolate's usual companions like mint, orange, and caramel.
It's no small feat that Barr is managing–make that thriving–in balancing the old and the new.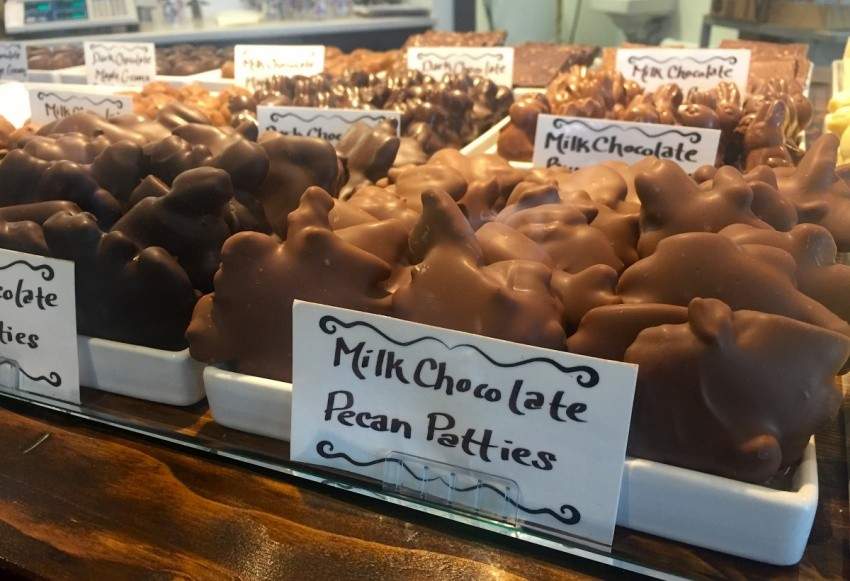 "Given my location, I have to offer people what they want, even if some of the products aren't personally my favourites," Barr explains. One such example is his signature Chocolate Minties, competition for Rhéo's Mint Smoothies. Barr admits that it was likely his over-consumption during his younger years that led to his disinterest, but the item is still is top seller.
However, customer requests are also what help him stay on his toes and continue experimenting with chocolate. Few chocolatiers choose to delve into the realm of chocolate making, but after receiving a request to create chocolate without any additives, he decided to give it a try. After some trial and error, he learned all the steps from roasting to conching, and now carries a couple of different single-origin bars at any given time. Left with extra beans, he decided to combine them to make a delightfully creamy yet still cocoa-y dark milk bar.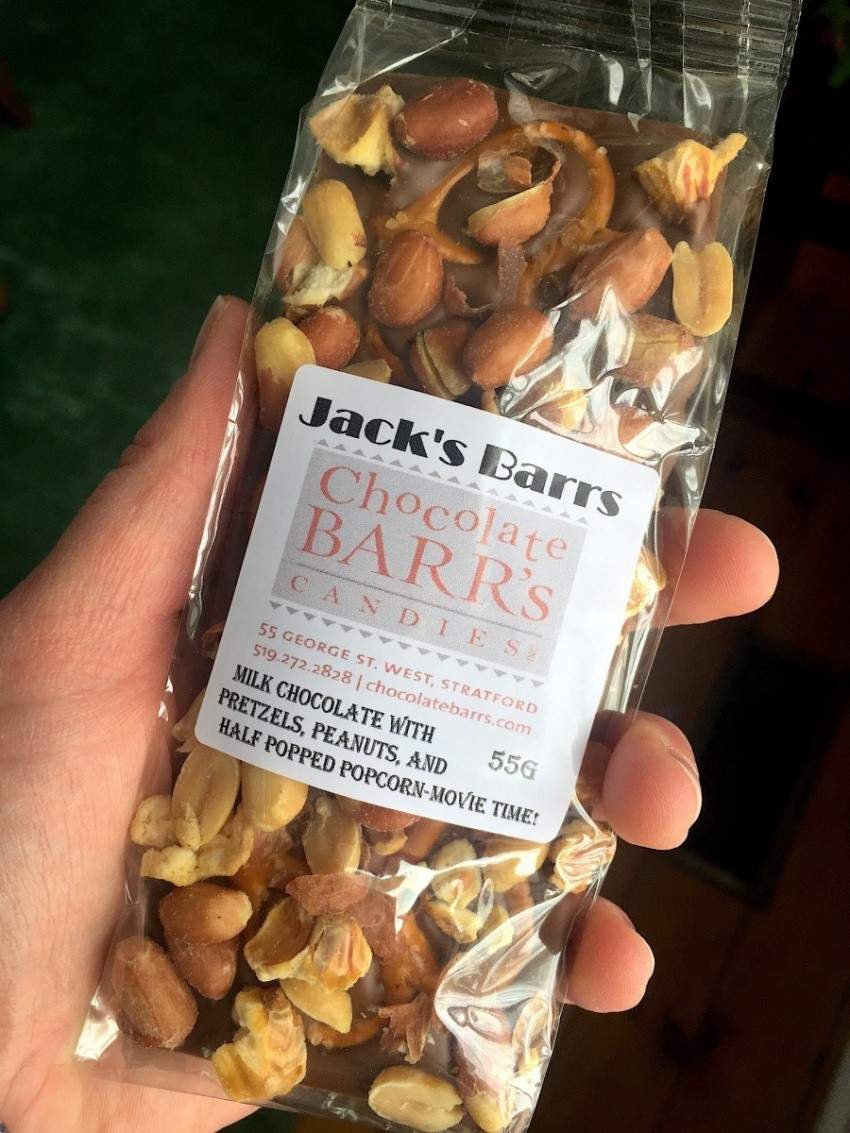 When asked what he considers to be his most under-appreciated product, Barr says that his pâte de fruit never seem to get the love they deserve. It is quite surprising, frankly, given that they feature local fruit purees rather than flavour extracts, and taste like fresh juicy summer strawberries, but in jelly form. In other words, don't neglect to pick some up if you get the chance to stop by.
Barr's other personal favourites include his Pecan Patties, made with freshly roasted, salted nuts, and his various infused truffles. As a beer—and in particular, stout—lover, he has concocted a Guinness truffle that is fantastic eaten on its own, or paired with a pint.
The sheer quantity of offerings is in and of itself impressive. The fact that Barr consistently has 150 different items on his shelves throughout the year, all produced on-site, is remarkable. And given that that number goes up to around 300 during chocolate-oriented holidays like Easter and Valentine's, it's hard to fathom how he maintains the quality that he does.
Speaking with the man, it's quite apparent that both his humour and humility factor heavily in his success.
Standing in the centre of his shop, he vehemently advises customers eying his lavender truffles not to purchase them, stating that they are in his opinion, "just awful." It was difficult to tell whether or not he's joking, but over our conversation, I realize that when you make hundreds of different items, you can't possible like them all. In that moment, Barr's honesty and lack of flagrant self-promotion is pleasantly refreshing. So much so that I pointed to the lavender truffles and bought one anyways. Biting into the floral centre, not reminiscent of grandma perfume whatsoever, "awful" is the last word I would use to describe it.