Earlier this evening in Toronto, the definitive 2019 guide to the top restaurants in Canada--as voted by food fanatics, 98 food critics, elite diner and top-notch restaurateurs from coast to coast--was released by Canada's 100 Best Restaurants after last night's awards gala held at the St. Regis Hotel in Toronto. The night was graced by the nation's most important and renowned personalities celebrating their country's lively culinary scene.
This elite award night was hosted by the editor-in chief of Canada's 100 Best, Jacob Richler, and the partner at Ufficio Restaurant, chef Ivana Raca. Record-breaking restaurant, Alo in Toronto, was named the best restaurant, making it the third year in a row that it's holding that title. The chef and owner of Alo, Patrick Kriss, is also the owner of two other restaurant that made this year's list: Aloette at the 35th position and Alobar at the 65th position. The chef also went home with the title of Canada's Most Outstanding Chef.
Toronto tops the ranking with 26 restaurants on the esteemed roundup. Montreal and Vancouver were not left out, with 25 and 14 restaurants respectively. East Coast restaurants were also very much represented with eight impressive inclusions. It would be the first time that a restaurant from Regina (Avenue) makes the list and surprisingly enough, only one restaurant from Winnipeg (Segovia) made the list. Some other noteworthy restaurants to make the list include Montreal's Joe Beef, Vancouver's St. Lawrence, Halifax's Bar Kismet, Newfoundland's Mallard Cottage, New Brunswick's Rossmount Inn, Quebec's Cabane PDC and Ottawa's Riviera, to mention a few.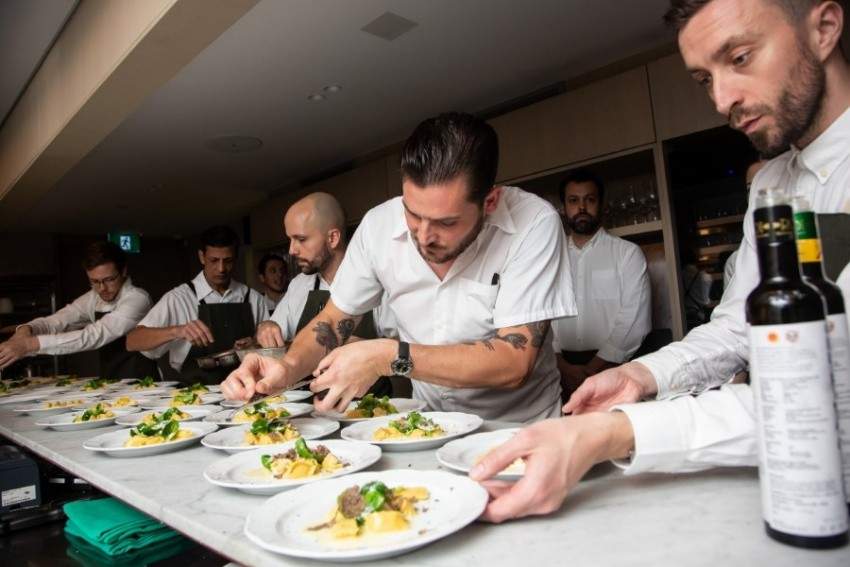 "We are celebrating Canada's 100 Best Restaurants fifth anniversary with a meatier and juicier list than ever," said Jacob Richler, editor-in-chief of Canada's 100 Best Restaurants. "For the past five years we have promoted remarkable and incredibly talented chefs and restaurant teams from every corner of this country–and that's evident with the number of new restaurants that have been included on the list. We look forward to continue recognizing the finest in food and drink for many years to come."