It's the sweetest time of year, and chocolatiers from coast to coast have put a little extra love into their chocolatey creations to help you earn a few extra brownie points with your loved one this Valentine's Day. Whether you want to say, "I love you", "I like you" or "Wink wink, nudge nudge" to the person you adore the most in this world, these fun and flirty creations will satisfy every sweet tooth.
Chocolate Arts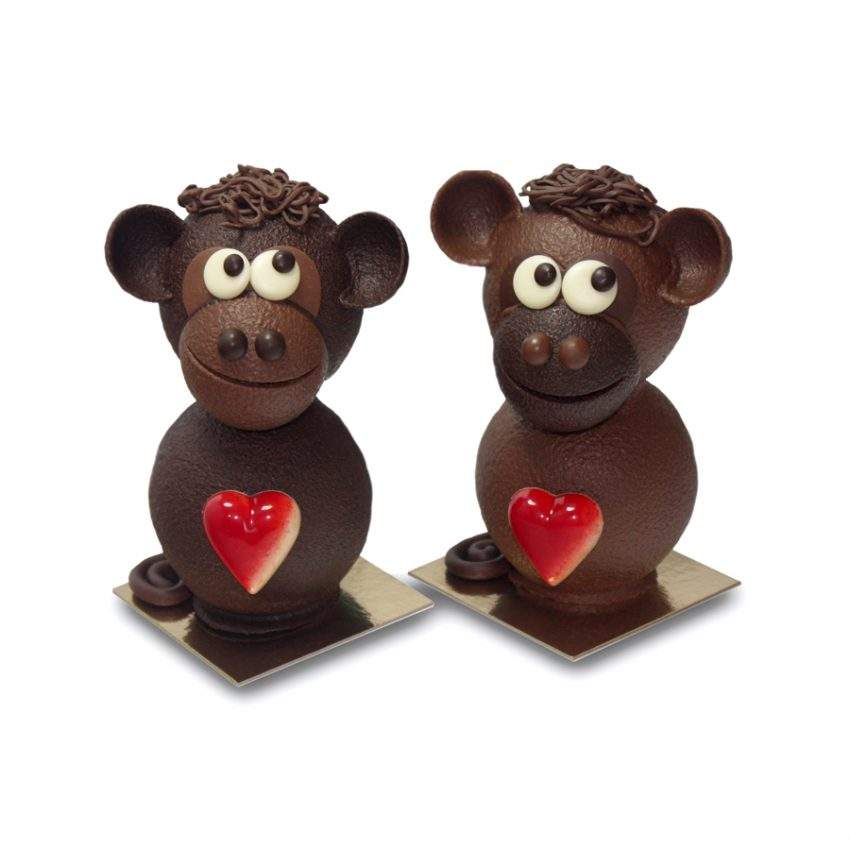 Edible chocolate heart-shaped boxes filled with all your favourite assorted chocolates are all the rage, and with good reason. Chocolate Arts' adorable "Bee" Mine box is perfect for wooing a new love and is bound to put a big smile on your sweetheart's face. You can also drive your darlin' bananas with a lovable, semi solid "Love" Monkey, available in dark or milk chocolate.
ChocolaTas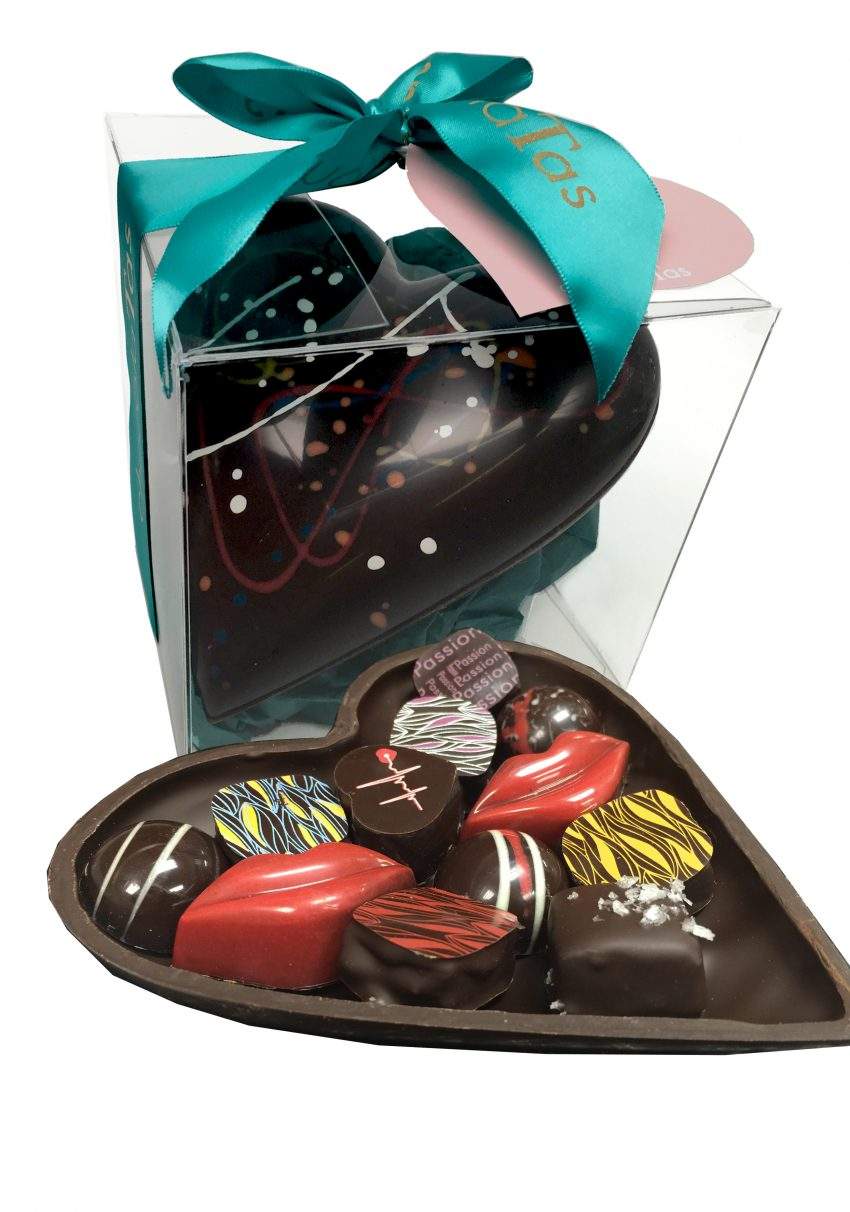 If your partner needs a little extra visual stimulation, then the artsy, hand-painted He'arts chocolate box with a wild splash of colour is what you need; it's as appealing to the eyes as it is to the taste buds. ChocolaTas' master chocolatier Wim Tas brings you the perfect romantic selection of classic and inventive chocolates, including Earl Grey tea ganache, mango pepper, passion fruit ganache, salted caramel, orange infusion and anejo rum, all available in dark or milk chocolate.
Cococo Chocolatiers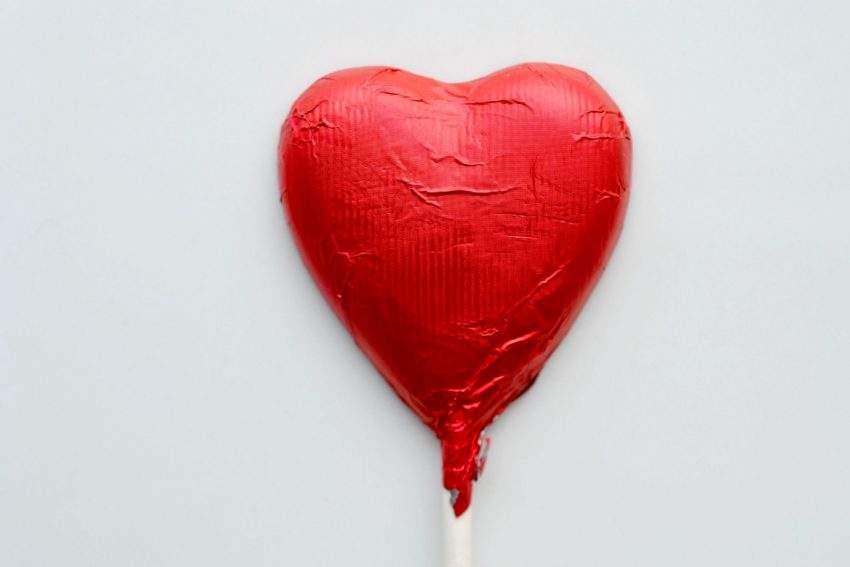 Not one to miss out on a trend, Cococo Chocolatier is offering an edible, heart-shaped chocolate box, available in three different sizes, filled with an assortment of 10 to 45 classic flavours and contemporary fusions. These sweet treats are made for sharing, and we all know sharing is caring! But let's not forget about our miniature sweethearts this Valentine's Day. Cococo's delicious milk chocolate lollipops, wrapped in red or pink foil, and are the perfect treat for the littles in your life.
Harden & Huyse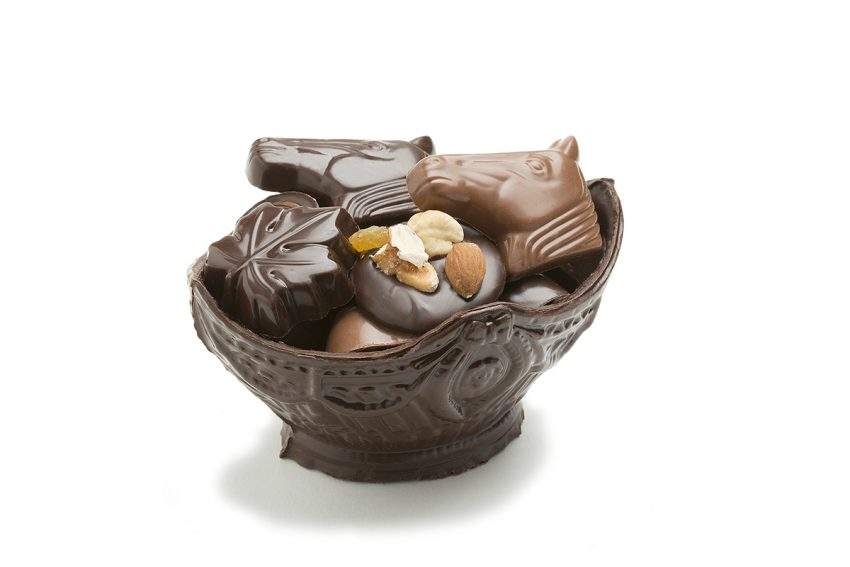 Why give your honey flowers to throw away when you can give them tasty flowers to eat? This traditional Belgium chocolatier is making charming chocolate vases filled with varieties that include smooth hazelnut, rich caramel, soft toffee, tender marzipan, and exquisite kirsch-soaked Morello cherries; all available in dark, milk or white chocolate. You can really impress your Valentine by adding some handmade chocolate roses to the vase.
SOMA Chocolate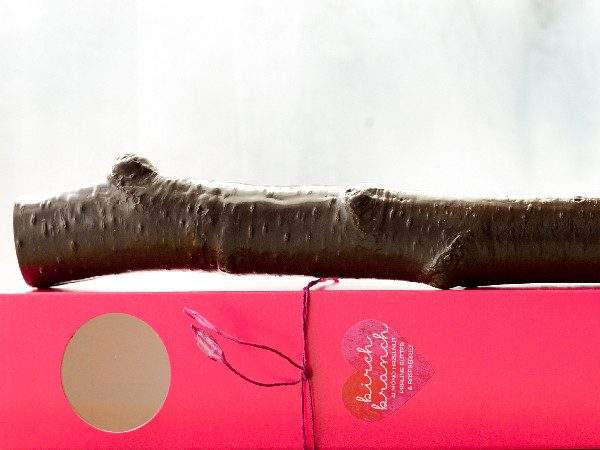 Looking for a funky, standout gift your love will remember? This limited edition Valentine's Day Birch Branch from SOMA is made with an irresistible hazelnut-almond praline filling, studded with tart little raspberries. This life-size branch is meant for sharing with the special person. Eat, branch in hand, and passing it back and forth, or for a more civilized approach, slice it up on a cutting board after a romantic meal.
Delight Chocolate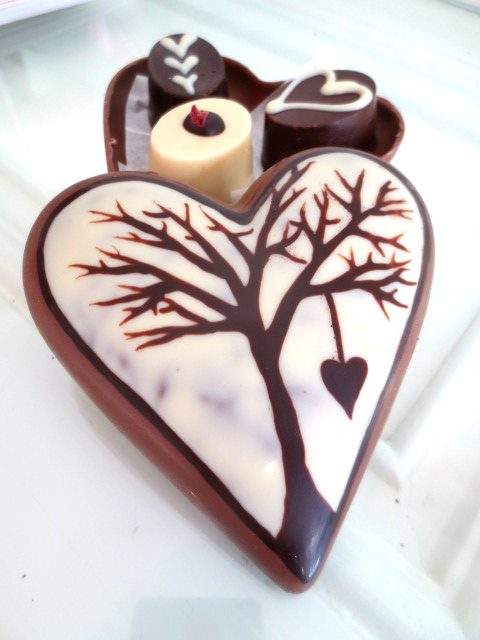 Your sweetie will swoon over this adorable hand-painted heart box. Each chocolate heart box is an original piece of art created daily by different members of the Delight team, ensuring each box is one of a kind. Within this bundle of love, you'll find three handmade chocolates: vanilla rose, a white chocolate ganache with rosewater and vanilla bean; chili cinnamon, a dark chocolate ganache with cinnamon and a spicy hit of cayenne; and Bleeding Heart, a blood orange caramel ganache with neroli (essence of orange blossom).
Epiphanie Chocolates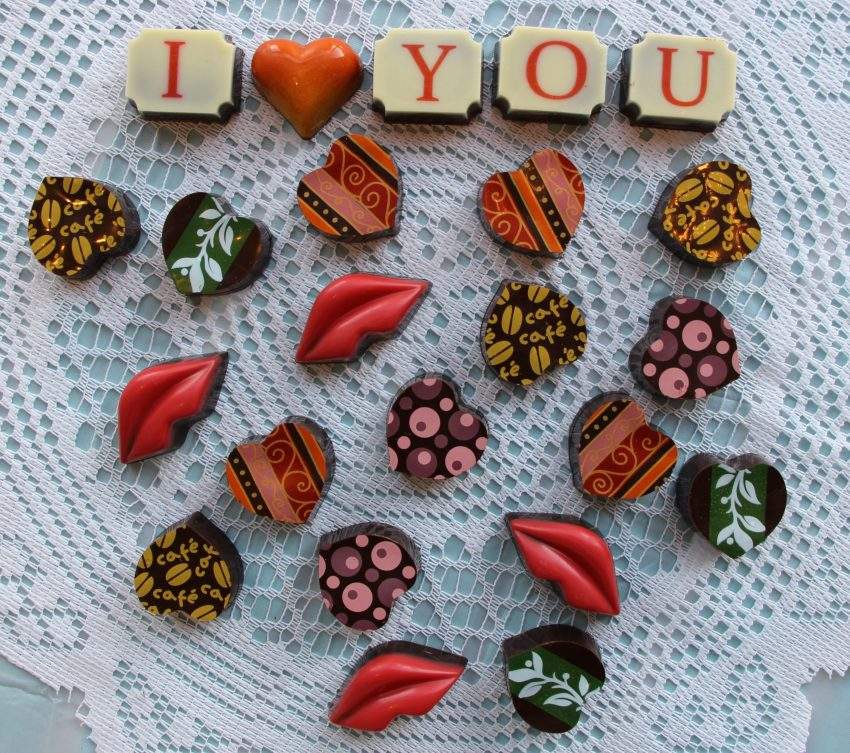 If words of affection don't naturally roll off your tongue, Epiphanie Chocolates can be your wingman. You'll find artfully-designed heart-shaped chocolates, handmade using the finest French and Swiss chocolate. The classic red lips are guaranteed to be the yummiest lips you'll ever sink your teeth into, and the tastiest way to say, "I love you" with chocolate letters. That's right. Chocolate letters to create your own personalized message. Could this be the grown up version of alphabet fridge magnets?
Jacek Chocolate Couture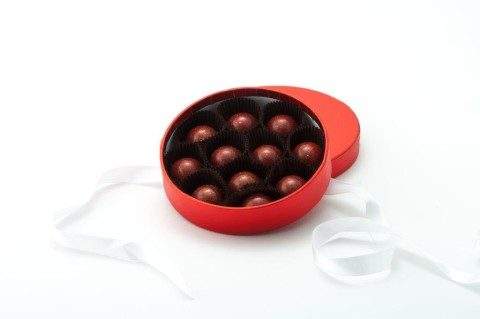 Chef Jacqueline Jacek made her mark in the food industry by creating a niche market where fashion and chocolate converge with beautifully crafted, contemporary and chocolatey art. This Valentine's Day, she's bringing some serious heat with a shimmering box of Fire Opal Chocolates. The creamy milk chocolate shell, filled with chili-infused caramelized milk chocolate is guaranteed to reignite your flame. Spice warning!
Miss Chocolat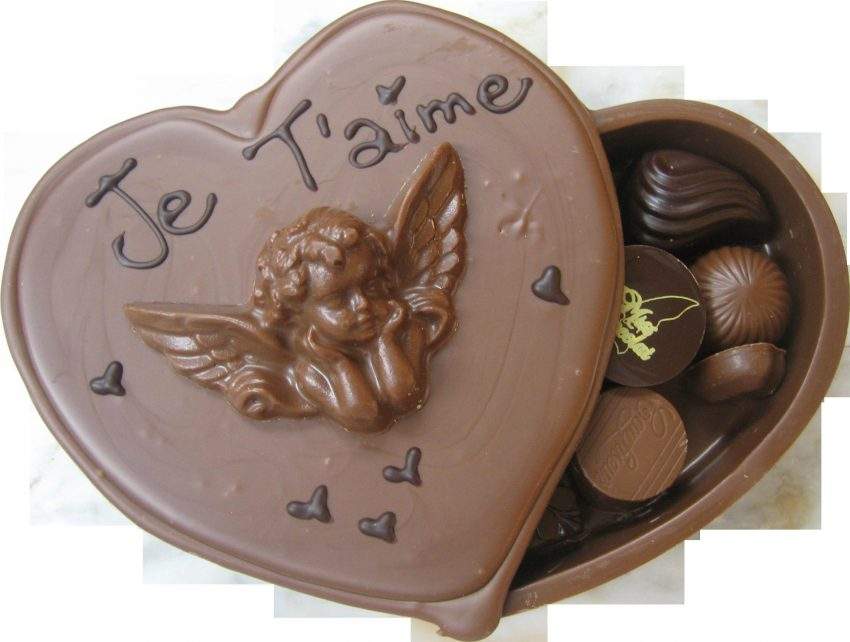 You could argue between chocolate and the French language as the supreme international language of love. Or, you can cover all your bases and visit the French shop, Miss Chocolat, for your romancing needs. Its Valentine's Day box of treats is the perfect recipe for a passionate evening, complete with individual fondant cakes, 10 truffles, two Porto chocolate cups, a chocolate heart, chocolate beets and chocolate covered cranberries and blueberries.
Rousseau Chocolatier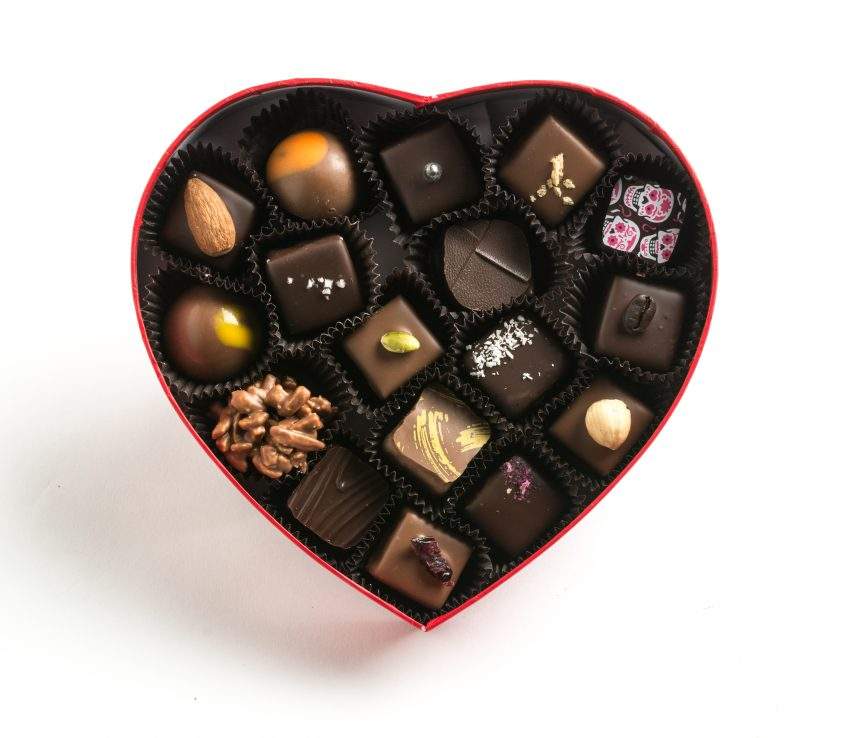 A classic box of chocolates has been proven to delight lovers year after year, making it an ideal gesture to win hearts on cupid's special day. For more traditional folk, Rousseau Chocolatier, out of Halifax, offers a timeless heart shaped box appropriately named, "The Heart Box". It includes 17 decadent chocolates of your choice, each handmade on-site using fresh ingredients and locally sourced whenever possible.
Chocolate Tofino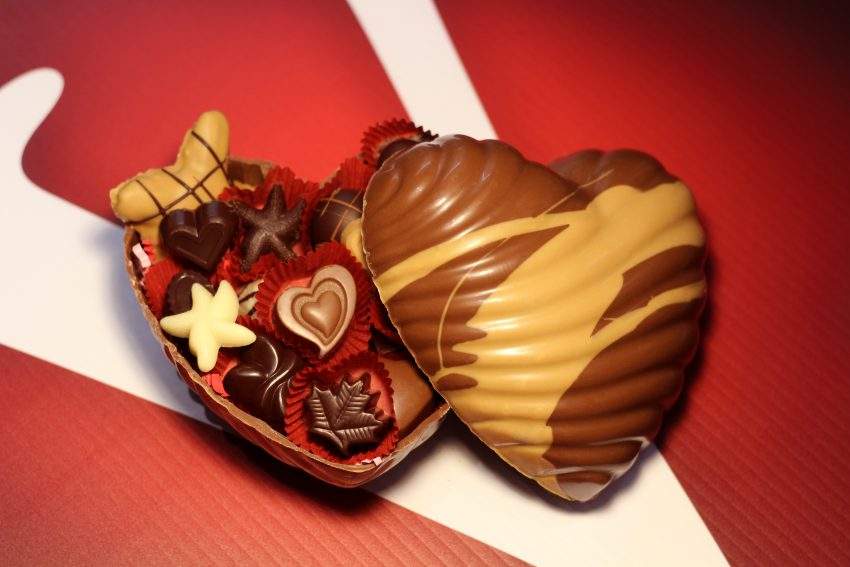 Show your undying devotion with the edible Chocolate Lover's Heart, handcrafted from Belgian milk chocolate and caramelized white chocolate from Chocolate Tofino. You'll find mouthwatering chocolates with a coastal flair that incorporate local, organic ingredients, such as its signature wild-blackberry buttercream, made with wild local blackberries, and its wildflower honey ganache, made with a locally-produced wild honey from Vancouver Island.