We all have those days when we're just a little too exhausted to head to the grocery store to grab ingredients for dinner. When you're in that sort of mood (not to be confused for laziness), and you decide to "make do" with what you've got in your fridge, freezer and cupboards, it helps to have some more interesting items to play around with.
I promise these ingredients can help boost the deliciousness of your everyday dishes!
Capers
Capers are unopened buds of a type of Mediterranean shrub. You'll find them in most grocery stores next to the pickles and olives. These briny little greenies are great in hot and cold dishes for adding an irreplaceable burst of lemony, salty, tangy taste. Capers are a great substitute for salt in many savoury dishes and can lend its unique flavour to pasta sauce, pizza, salad, salad dressing, bruschetta, coleslaw, aioli, tapenade, fish, broth, crab/fish cake, tartar sauce...phew! The list goes on. Try coating them in cornstarch and frying them to add a kick-ass light crisp to any dish.
Red Curry Paste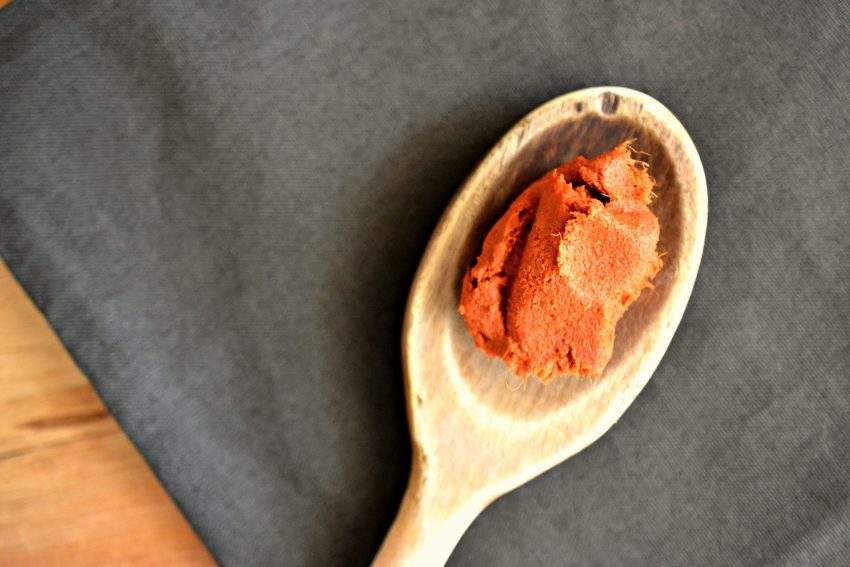 Adding a Mortal Kombat high-kick of flavour to your meals should always be a goal, and you can do that just by adding a couple of tablespoons of this popular and rich Southeast Asian curry paste to soups, meatballs, marinades and rubs, tuna or egg salad, and pretty much anything roasted — meat, vegetables, potatoes, you name it. It's spicy, but it doesn't burn your face off. We guarantee you can find comfort in this versatile ingredient.
Lemongrass Paste
Lemongrass gives instant lemony freshness and a woody flavour to dishes, but revealing those qualities requires some prep, not to mention that it's usually MIA in local produce aisles. Asian markets and some grocery stores offer a pre-made paste as a convenient substitute, which can be a lifesaver come dinner time. Add it to stir-fry, soup, curry, fish, and even tea.
Arborio Rice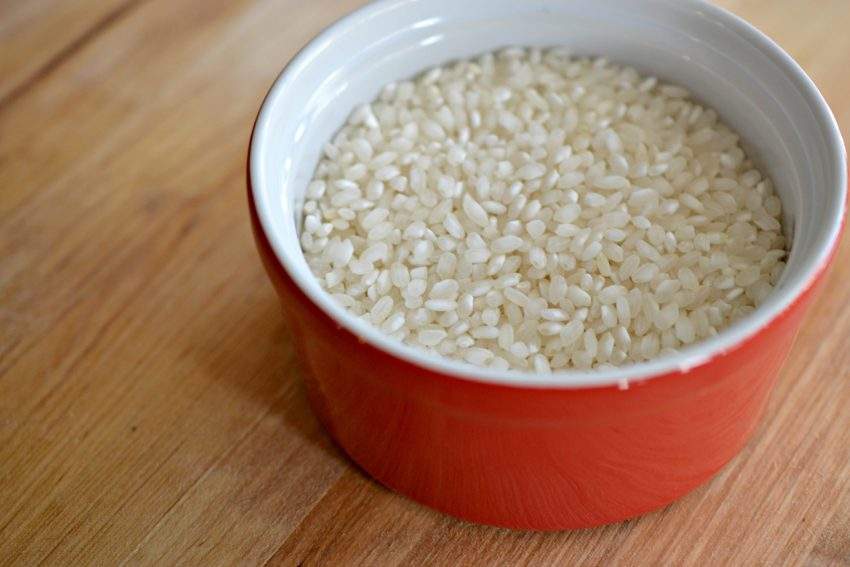 If you've got a little bit of broth (even water, tomato paste and some decent dried spices can make do), some leftover vegetables and a few chunks of cheese in your fridge, you can easily make a risotto. Sure, anyone can cook white or brown rice and top it with miscellaneous ingredients, but putting the same components together in a risotto makes them way more appealing.
Tomato Paste
Adding a tablespoon of tomato paste is a great way to thicken, colour, and flavour many sauces, soups and stews. Being careful not to add too much (it can quickly make the dish too tomato-y or acidic), try incorporating it into meat marinades, tomato-based sauces (for spaghetti and pizza), gravy, butter chicken, pilaf and Spanish rice to add more robustness. The best part is that it's ridiculously inexpensive and a little bit goes a long way. If you live alone or you're in a "it's complicated" relationship where you cook for one on most nights, you can portion the paste out using an ice cube tray and freeze, popping out the cubes (approximately one tablespoon in each cube) as you need them.
Preserved Lemons
Preserved lemons aren't the easiest to source, but can usually be found brightening up the shelves at specialty food stores. They are more mellow and more earthy than fresh lemons, but still incredibly pungent. Anywhere you might add lemon juice or rind, you can add preserved lemons instead. They work famously in Moroccan tagine, stew, grain salad, vinaigrette, summer pasta, potatoes, risotto, couscous, hummus, and fish, to name a few.
Grainy Dijon Mustard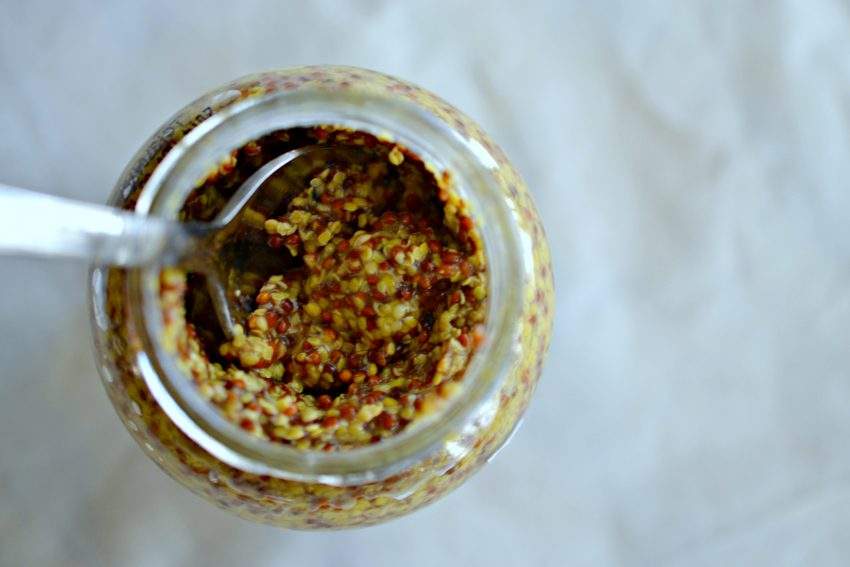 French's will always have a place in our hearts, especially when it comes to summertime hot dogs on the grill, but the variety of mustards on store shelves can provide endless inspiration. I make sure I never run low on good quality grainy Dijon mustard. Toss a spoonful into vinaigrettes or marinades for vegetables and meat for extra zip. Every plate of mashed or scalloped potatoes can benefit from the loveliness that is this good mustard.
Pine Nuts
These creamy nuts are a great item to keep on hand for "emergency" pesto situations—when you have an excessive amount of herbs left over from another recipe. Rather than letting them go bad, make pesto. Alternatively, you can toast and top off salad or pasta with them, or use them to make beautifully crispy crust for a roast fish dinner.
Panko Breadcrumbs
Panko breadcrumbs is a major upgrade from regular boring breadcrumbs. It's a quick and easy way to add crunch and a beautiful golden colour to your food. Use it to make light crisp coatings and toppings, or put in stuffings. Don't be afraid to spice it up. Because of its neutral flavour, it can go savoury or sweet. Try adding herbs, spices, Parmesan cheese, citrus zest (maybe even preserved lemon) to panko for an added flair to fish, meat, salad, stuffed mushrooms, crab cakes, you get the point. We highly recommend playing around with toasted panko and vegetables, like avocado slices.
Sriracha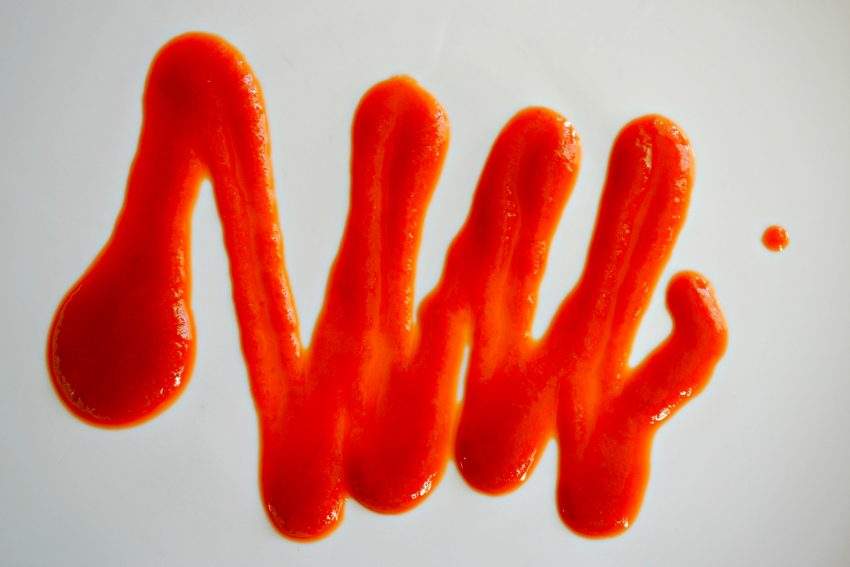 Keeping hot sauce close at hand is a necessity. Period. So why not incorporate the sauce that's the talk of the town? A dash of Sriracha completes the kitchen and can enhance bland, uninspired dishes like canned tomato soup (boring!) and add some depth when you least expect it. Whether you want to use it as substitute for Tabasco in your Caesar or spruce up your eggs Benny (to each his own), you should own sriracha!
Sun-dried tomatoes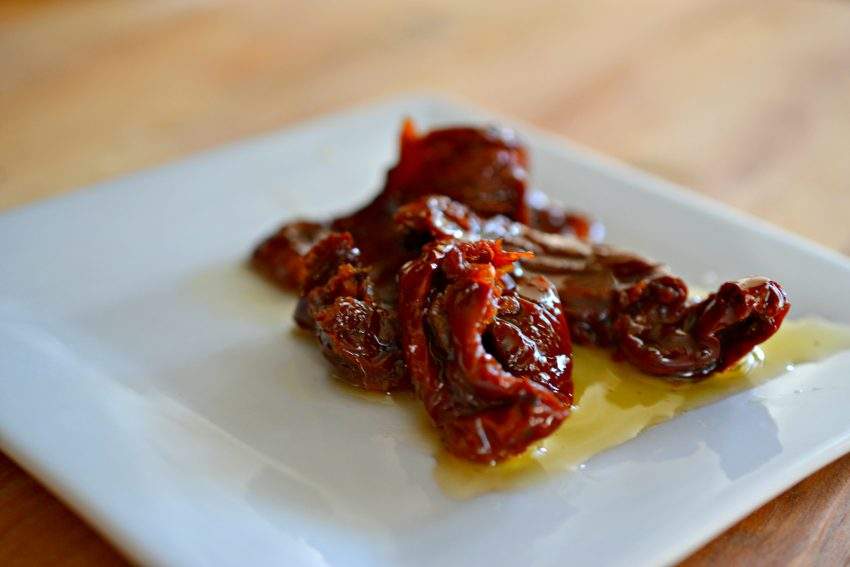 These sweet, deep-red pieces of heaven can do no wrong in my kitchen. Chopped and nestled into some cream cheese on top of a morning bagel, folded into a biscuit dough or pureed with some walnuts, garlic and spinach for a make-shift pesto, there's hardly any savoury dish that sun-dried tomatoes can't sneak their way into.
Bonus: Do not discard the oil left in the jar once you've eaten the tomatoes. It's tomato-infused and waiting to be added to sautéed dishes.
Coconut Milk
Coconut milk adds a brilliant richness and fragrance to everything it touches.Think Thai and add to curry, winter soups (carrot, butternut squash, cauliflower, pumpkin, seafood chowder), puddings, whipped cream, among other dishes, for a sweet tropical flair. Hell, I even put it in pancakes when I need an extra great start to my Saturday morning.