Now that we have moved beyond pumpkin spice season, the beers have gotten darker, and brewers are tasked with the difficult challenge of making and selling a cold-weather beer that isn't identical to the endless rows of pumpkin ales already on the shelves.
Here are some season-appropriate Canadian beers that make great companions for the shorter days, colder nights, hearty meals, and bold gourd-flavoured desserts.
Fernie Brewing Co. - First Trax Brown Ale
This brown ale took the bronze medal in its respective category at the 2008 Canadian Brewing Awards. This is a great representation of a classic English brown ale, wherein you'll find the roasted malt character offers great coffee and chocolate notes, as well as a very creamy mouthfeel.
Cannery Brewing - Naramata Nut Brown
Another great English brown ale comes by way of Penticton-based Cannery Brewing. Again, you'll find some wonderful roasted malt flavour here, making this beer a perfect accompaniment to the rich pies, cakes and coffee found at the holiday table.
Wellington Brewery - County Dark Ale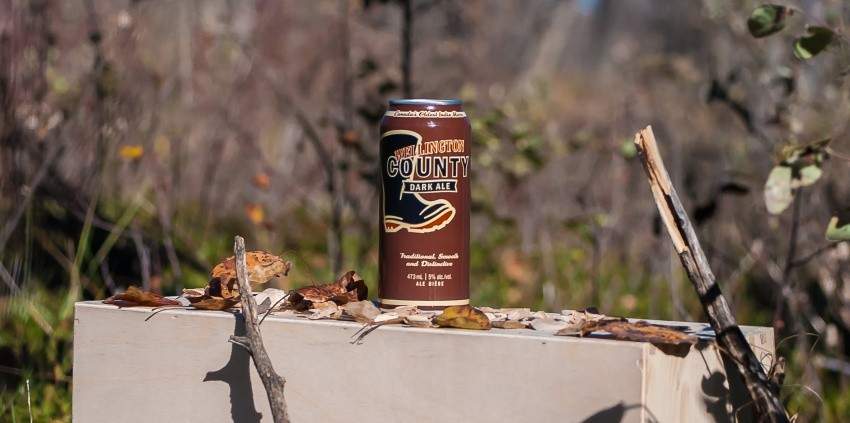 Last, but certainly not least in the category of great Canadian English brown ales comes from Guelph, Ontario's Wellington Brewery. This brown ale is exceptionally rich. Alongside the typical nutty, chocolate flavours found in this brown ale are more subtle notes of earth and caramel.
Left Field Brewery - Eephus Oatmeal Brown Ale
Breaking away from traditional English brown ales is this offering from Toronto's Left Field Brewery. This oatmeal brown ale more appropriately fits into the category of American brown ales, where the sweetness of the malts are balanced by a hoppy bitterness typical of new world brewing. This beer pairs well with roasted meats or nuts.
Les Trois Mousquetaires - Sticke Alt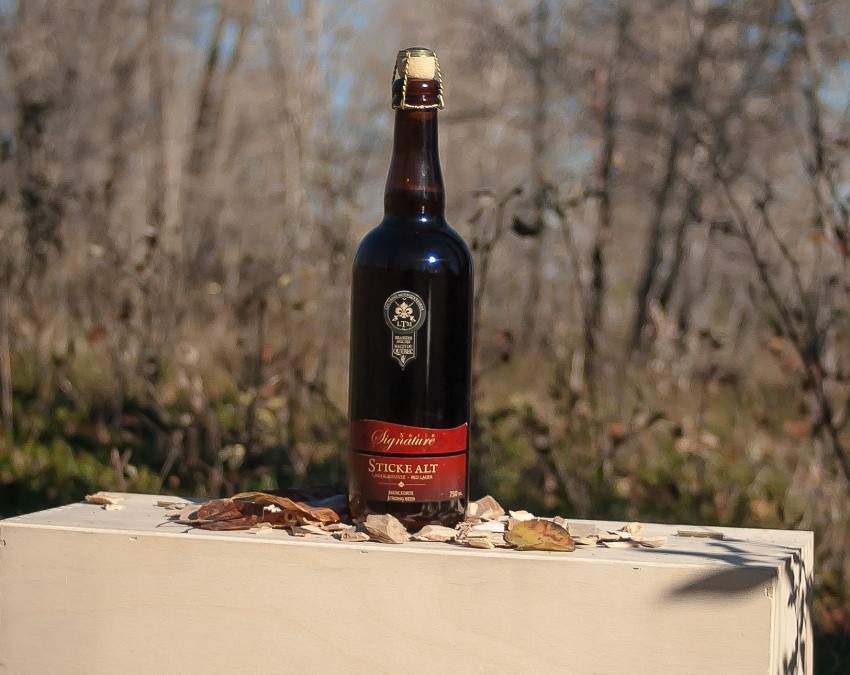 Based out of Brossard, Quebec, Les Trois Mousquetaires produces some of the finest French/Belgian style beers that can be found anywhere in Canada, and this Sticke Alt is no exception. This is a more full-bodied expression of a traditional German Altbier, and everything from the well-appointed packaging to the content of the bottle screams remarkability. This beer is also dry-hopped, for a truly north american expression of this old-world style.
Microbrasserie Le Castor - Dark Farmhouse
This farmhouse ale is made with both roasted malt and wheat, but also includes brettanomyces yeast, which really gives it a complex flavour profile. With this, you'll find earth, tobacco, and woody character to complement the malty richness. This beer is also bottle conditioned, making it suitable for aging. If drunk early, it's quite malt-forward. When aged, the earthy character of the yeast takes center stage. This beer is truly in a category all its own.
Central City Brewing - Sour No. 1
It's no secret that I love sour beers, and this dark and complex monster is no exception. Central City's special edition Sour No. 1 spends two years in a combination of cabernet sauvignon barrels and French oak foeders (pronounced FOOD-ers). This sour brown ale needs some time to unpack, so savour it slowly. I'd suggest pairing it with rich blue cheese or pâté.
Beau's Brewing - Return of the Mumme
Beau's is quickly becoming a major heavyweight in Canadian craft brewing. It makes a beer in just about every style imaginable, including ones of which many (myself included) have probably never heard. Enter the mumme (pronounced moom-ay). This is a German style that dates back to the medieval era. This particular expression includes many ingredients that might just make it the perfect fall beer: black tea, Egyptian clove, marjoram, and the list goes on. Drink this alongside tourtière, and you might just have the perfect hearty Canadian cold weather meal.
Big Rock Brewery - Dunkelweizen, Bourbon Barrel Dark Amber, & Hollow Tree
As a Calgary boy, I'd be remiss not to include local giant Big Rock Brewery. Sure, maybe I'm a little biased, but it also happens that it makes quite a few great cold-weather beers.
The Dunkelweizen is dark amber wheat beer composed of five different malts that really unfold on the palate. Roast chicken or turkey finds a great companion with this beer.
Hollow Tree is brand new to the market, and already making quite an impression. This beer actually was developed at its brewery in Vancouver, and won the silver medal at the 2016 Canadian Brewing awards in the amber/red ale category. This is a Pacific Northwest style red ale, meaning that it's got some serious hop character coming from the whole leaf cascade hops.
The Bourbon Barrel Dark Amber spends nine months in those aforementioned barrels that made the journey from Kentucky. It clocks in at a whopping 8.8 per cent horsepower, and makes an excellent dessert following a hearty holiday meal. The caramel and woody flavours open up immediately, and not subtly so. This is a rich ale that deserves to be shared with family and friends.