Duchess Bakeshop, an Edmonton bakery is made their international television debut on France's popular reality TV show, Le Meilleur patissier-Les Professionnels, last night. More than 3 million viewers tune in weekly to see professional bakers compete for the show's title of The Best Pastry Professionals.

The show--produced by the same team behind the hit TV series, The Great British Bake Off--garners more than 3 millions viewers each week, and Duchess Bakeshop is the only North American team out of 16 to compete for the show's title of The Best Pastry Professionals, going up against professional pastry chefs from Michelin-starred restaurants and top bakeries in France, Morocco, Japan and Australia.
"We got a call up out of the blue from BBC France last October asking if we wanted to try out to be in the show. We had to do a trial and then they moved us into the competition," said co-owner Giselle Courteau. "We were thrilled to be chosen to compete. We had all watched season one of the program because we are such big fans of the judges! Not only did we get to compete alongside some of the best pastry chefs in France, but we also got to be judged by our pastry heroes. I never imagined in my wildest dreams that Pierre Herme would be standing a meter away from me eating my desserts."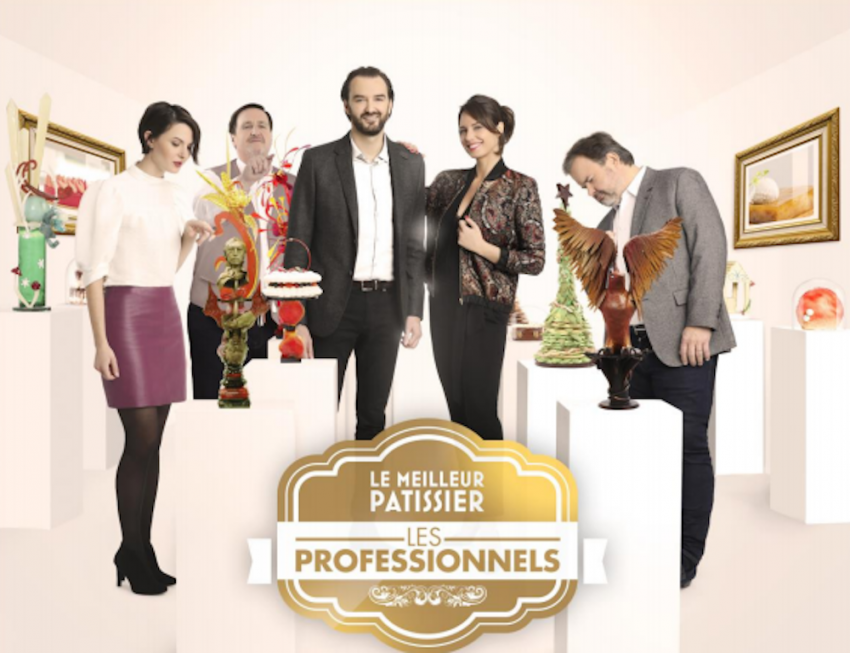 In each weekly episode, four teams compete in two challenges judged by the best pastry chefs in the world: Pierre Herme, Cyril Lignac, Audrey Gellet and Philip Contincini.
During the two-hour episode filmed in a castle in France, the Duchess team had to bake 150 identical cakes in four hours, using lemon as the main ingredient as their first challenge. The second challenge is an artistic showpiece and a revamp of a classic pastry.
"We were at a disadvantage because some of the ingredients and equipment were different and we had crazy jet lag. One advantage that we did have was that we don't quite fit into the French pastry mould (being Canadian), so we had the ability to be more ourselves, creativity-wise," said Courteau.
Watch as Duchess Bakeshop co-owners Giselle Courteau and Jake Pelletier, along with their teammate, Sarah Gallagher compete on the world stage. The episode is now available to view online.