If you talk to the reigning pastry queen, Giselle Courteau of Duchess Bakeshop, about the success of her bakery, she'll tell you three things: that she has an incredible team behind her, that Edmontonians embraced and supported the bakeshop from day one, and that the city has room for more bakeries. She is a benevolent queen, our Giselle, and when she speaks, the people listen.
Edmonton is currently in the sweet throws of a patisserie boom—and these are not fly-by-nighters; these are true blue, well-thought, heart-and-soul bakeshops whose owners are just as passionate about quality treats as Giselle Courteau.
Here are five patisseries in the city that are well worth a try the next time you're craving an impeccable constructed sweet (and/or) buttery treat.
The Art of Cake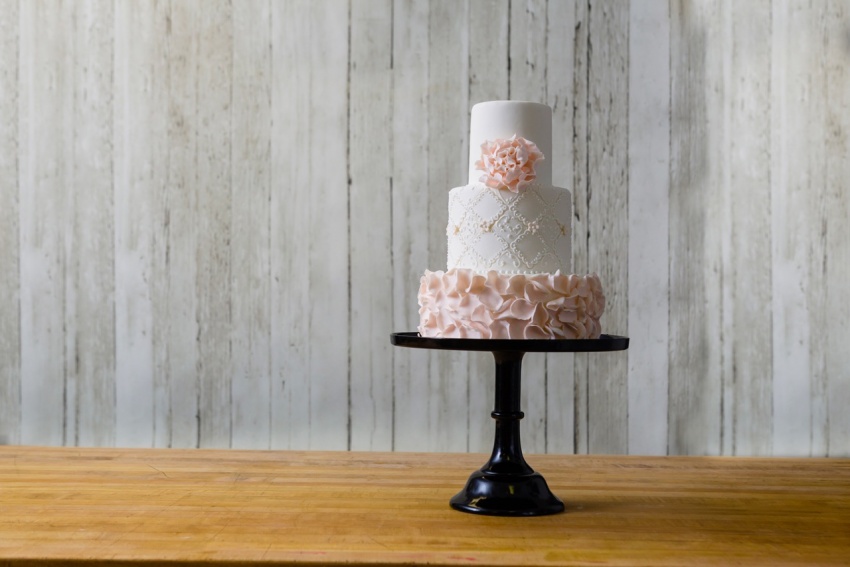 Gloria Bednarz has been baking for decades, having started with the late Chef Gail Hall's Gourmet Goodies back in the 90s. Her new shop in the buzzing Brewery District is in one of the few remaining heritage buildings in the area and at first step inside, you're not sure if you're in Edmonton or Paris. The stylish space is accented with sentimental serving pieces and furniture that serves as an elegant and functional backdrop for Bednarz's divine baked goods. You'll need to arrive early on Saturdays to snag her legendary cinnamon buns, and be careful with the lemon poppyseed cake: one bite, and you'll be hooked. Same goes for the crueller—actually, same goes for everything. Dreaming of a dreamy wedding cake? You'll find it here.
11807C – 105 Avenue
Edmonton, AB
Chocorrant Patisserie & Café
Kai Wong is the petite powerhouse responsible for creating divine desserts at Sorrentinos and Bistecca for years. If you dined at Alberta Hotel before it closed, consider yourself lucky to have sampled Wong's wares there, as well. The good news is now you can treat yourself six days a week to colourful green matcha or strawberry-white chocolate croissants; luscious lemon or gluten free caramel apple cheesecakes, and passionfruit frangipane fruit tarts at her whimsically named patisserie on 124 Street. Ms. Wong hinted that mille-feuille and eclairs will soon be added to the lip-smacking list. Based on what I sampled, it's safe to say they'll be just as spectacular as the rest of the items on the menu.
10328 – 124 Street
La Boule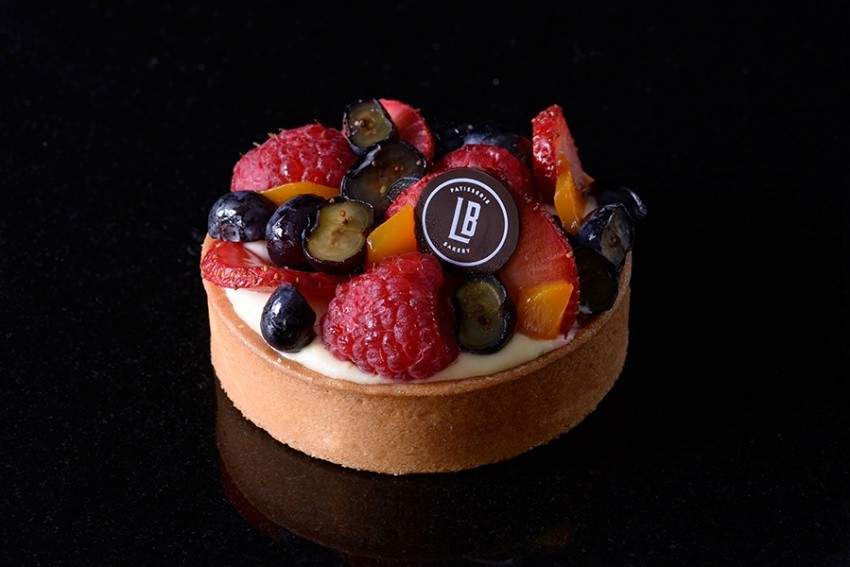 Boule, which means ball, is also the name given to the traditional French loaf of bread that resembles a squashed ball. It is the reason why French bakeries are called boulangeries, and a French baker, a boulanger. And while owner, Jennifer Stang, initially intended for bread to be served out of her bakery just off Whyte Avenue, customers will have to wait while the finicky Picard oven finds its groove. In the meantime, throngs are happily pacified with heavenly sour cherry pistachio danishes, decadent eclairs, and lighter-than-air croissants. The sun-filled space is the perfect haven to sit and sip a mint-infused iced tea while enjoying any one of Stang's sweet treats.
8020 – 101 Street
Passion de France
The room, outfitted in chandeliers and reproduction French antique furniture is a refuge for those seeking respite from what lies beyond the borders of this tiny jewel tucked behind gritty 118 Avenue at 86 Street. There are croissants and quiche for lunch, but you'll want to set your sights and taste buds on the exquisite Paris-Brest, the rich buttercream and ganache layered Opera cake, and the cream-filled puff pastry called St. Honoré, named after the French patron saint of bakers and pastry chefs.
11812 – 86 Street
Reinette
Reinette is a French cultivar of apple that originated in Normandy. It is tart and flavourful and perfect for filling pastries. It also means "little queen". Le Cordon Bleu-trained Chef Jinny Lu creates elegant sweet treats in the Woodvale neighbourhood patisserie she owns with her brother, Patrick. Chef Lu is also a certified barista, and Reinette is one of the few places in the city where you can indulge in a siphon coffee experience using Indonesian locally roasted coffee beans. Cold brew and high-grade Japanese teas are also on the menu. Pair those with a sublime key lime tart, a swoon-worthy Mont Blanc, or any one of their macarons for a truly royal experience. You'll need a map to guide you to this little gem in Edmonton's deep south, but oh, mon dieu! It is worth the trip.
301 Woodvale Road W.