Vancouver's thriving culinary scene is fed with a medley of culture and flavour, something that Vikram Vij is an integral part of. A chef, author, sommelier and the effervescent co-owner of Vij's Restaurant, Vij has been able to cultivate astounding success for almost two decades. His distinct Indian-inspired cuisine has become a local staple, resulting in second restaurant called Rangoli, and a popular food truck roaming around the heart of downtown Vancouver. Eat North chats with Vij on his unique style, travelling the globe and what it means to truly run a restaurant.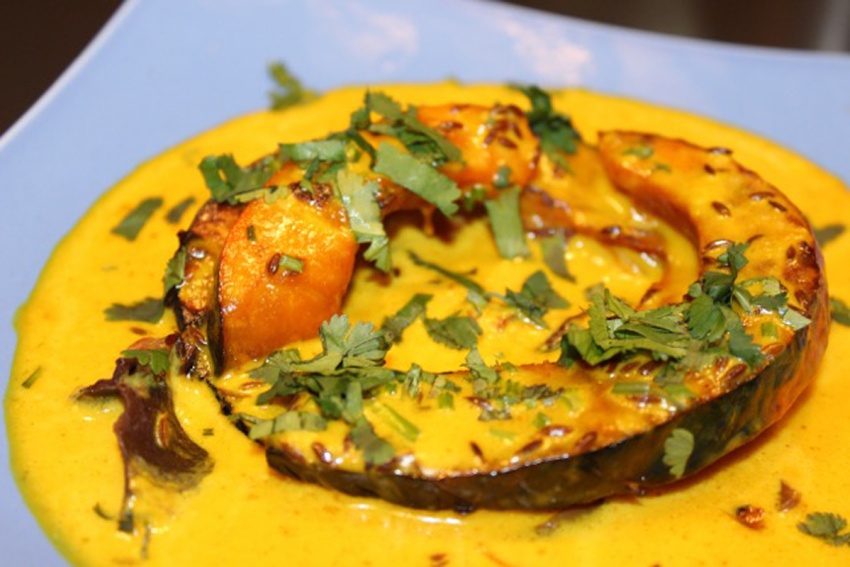 What evolution have you seen in the Vancouver food scene over the last decade or so?
What has totally changed for me is the appreciation of our backyard, our farmers and our wine industry. Restaurants have created their own style, their own demographics of who we are. That means there's a Chinese chef doing something modern--we are not stuck in tradition. The offsprings of these cultures are so multicultural and the restaurants reflect that; there are no boundaries. It's not like, this is north, this is south, this is Korean, and this is Chinese. It's all like a beautiful osmosis of colour. This is really where Vancouver's maturity has come. I was just in Calgary and you're starting to see that there now. The chefs who were in Vancouver are starting to move to that side.
Did you come from a culinary family?
My father was a businessman, in clothing. I grew up in a very business-oriented family, but culinary and cooking in India is everything. You wake up in the morning and say, "What I am going to have for breakfast?" As soon as you finish breakfast you say, "What am I going to have for dinner?" You're always constantly talking about food!
You have really cultivated the warmth that your restaurant embodies; a real communal space. How do you keep it such within the ebb and flow of a harried business environment?
I think it is that I have never run this as a business. I run this as though you come to my house, and I am going to take care of you. You can sit in the lounge, have a glass of wine, and enjoy some free food and snacks. It's your personality. Restaurants have to be an extension of chefs, of owners, of who they are. Restaurants, for us, are individual characters. It's my first love.
What made you decide to become a certified sommelier?
I studied in Austria and I had done my wines there. My certificate was Austrian. When I was studying, and when I had opened the restaurant, I realized that if I am going to talk about food and wine pairing with Indian food, someone could say, "Great, you are talking about rieslings and chardonnay, but how do we know you know this stuff?" It was important for me personally because it was a feather in my hat. I wanted to be a chef that had a Red Seal; I wanted to be the first Indo-Canadian chef that had his sommelier and chef papers.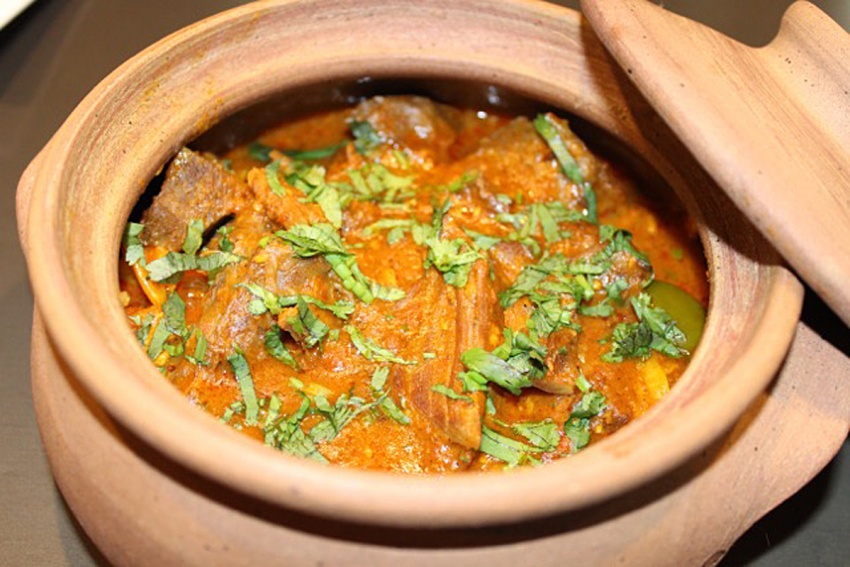 I love how you incorporate different flavours and textures into traditional Indian food.
It's 100 per cent Indian; it's just not your mainstream Indian food. The lamb popsicles, they are marinated in mustard and sweet white wine. This is a little bit of French technique, because classically, I am a French-trained chef. I didn't learn Indian cooking I learned French cooking; I apply these French techniques to Indian spices, because I grew up with them. You should be yourself on the plate. I grew up in India and I know my spices; I studied in Austria and I learned French techniques. I live in Canada so a combination of these three things is what my plate is. The vegetables come from here, the spices from India and the technique from Austria.
What are you planning to do that you have not delved into yet?
I would love to have my own travel show to India. I would take people to see the culinary aspect of India from my perspective, not just going and having fun! So many times, it is just people seeing Varanasi, how dirty the cities are, the cows, etc. I want to show the beauty of the country: the cuisine and the colours; I am so proud of that. India has much more to it, like that mom who waits three minutes before putting the coriander into the dish, and three minutes after that, adds the cinnamon. It's a science that has not been spoken about. It's like a painter: you have a palette of colours in front of you. The painter brushes something and then stands back, then goes back and does a little more. A painter does not just paint it all at once, that is how cooking is for us in India. Your pot is your canvass.