The 6,200 square-foot facility that houses the Anohka distillery and tasting room is striking. Modern, black and angular, it is completely incongruous with the farmland that surrounds it. If the intent of the design is to intrigue passers-by on Highway 16 west of Edmonton, then mission accomplished.
Anohka's first product, a London dry-style gin called Tempest is making a statement, too.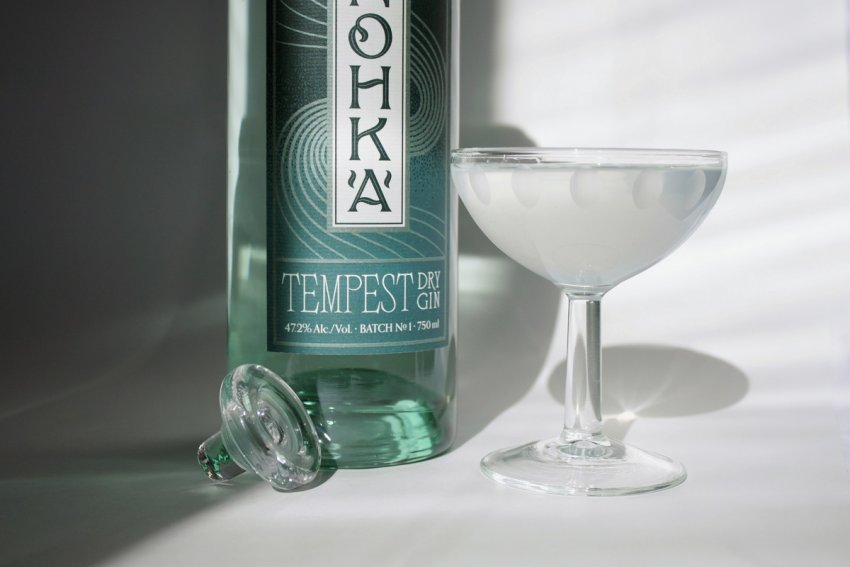 Founder Gurpreet Ranu, a physicist-turned-lawyer who obtained a Master of Science in Brewing and Distilling from Heriot Watt University in Edinburgh, says when it came to the gin recipe, his goal was to challenge the status quo.
"If you are looking for a boring gin with hardly perceptible flavours," claims the website, "this is not for you."
Tempest Gin is made the traditional way, in flame-heated copper pot stills but with 10 times the botanical load typically used. Citrus and juniper take the lead with cardamom, rose, black pepper and cassia in close pursuit. When chilled, the lingering oils from grapefruit and lime peel give the spirit a cloudy appearance, and that's just fine by Ranu who says the cloudiness is visual evidence of flavour.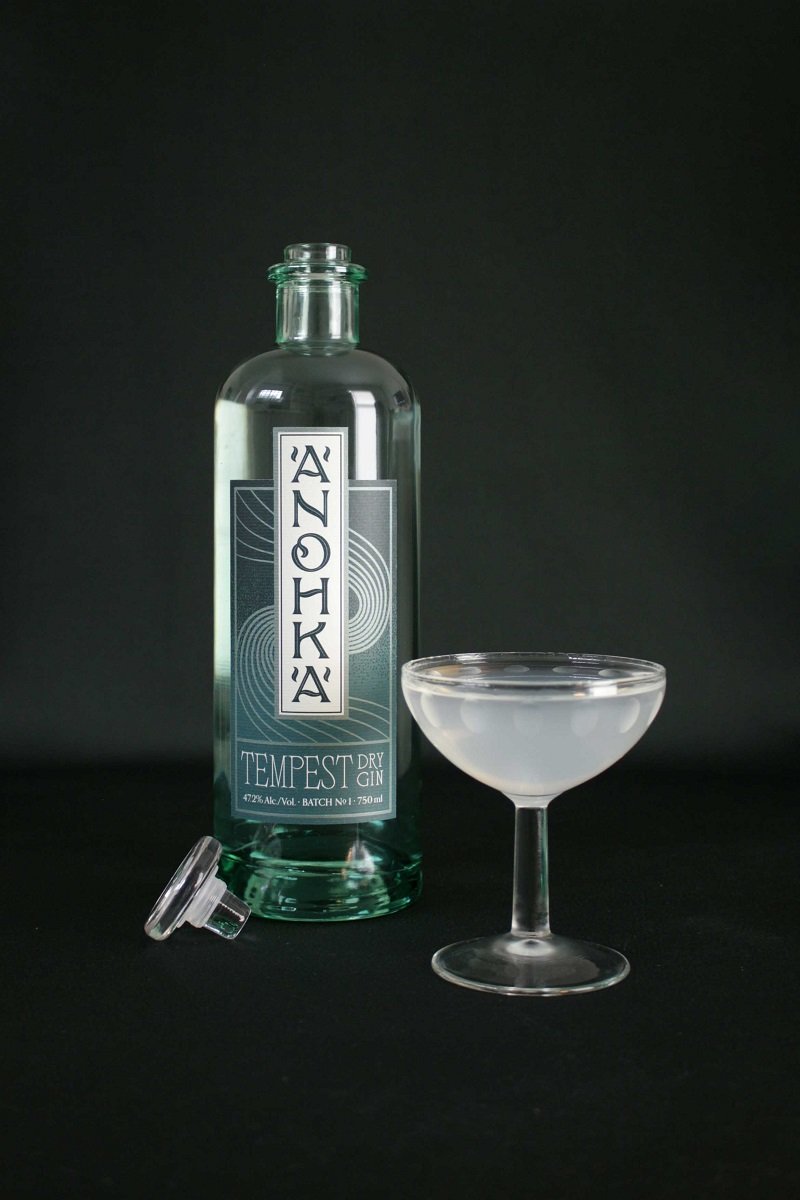 "We didn't want to make a typical gin," he explains. "We wanted to make something that embodies the brand—something deep, revelatory, intense."
The name Anohka comes from a Sanskrit word meaning uncommon, extraordinary, wonderful, or rare. Tempest, a veritable storm-in-a-bottle, exemplifies the brand to a T.
While Ranu and his team tweaked and fine-tuned the recipe for two years, the Master Distiller credits the selection of the final recipe to his wife, Michelle, the distillery's official Arbiter of Flavour. "Her palate is extraordinary," Ranu adds and tells the story where Michelle chose Springbank 18 as the best of the bunch in a blind tasting at the Bothy on one of their first dates. Impressive, considering this was her introduction to the world of Scotch whisky.
Michelle Ranu's palate will be called upon again for recipe development of a heavily peated single malt whisky that Ranu says will be radically different from any other whisky made in North America. The malt, three times smokier than what is used to make Lagavulin and twice as smoky as what goes into Laphroaig or Ardbeg, arrives from the United Kingdom in February.
Technically, the product will need to age for at least three years before being released as a whisky, but Ranu expects to age it for up to five, depending on how maturation works in this climate.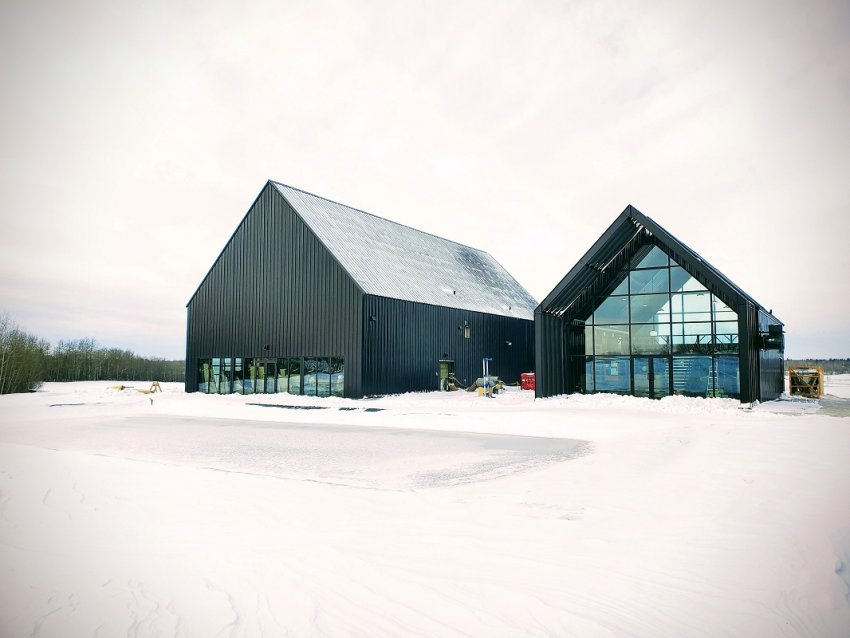 "We're not going to rush anything to market if it's not ready. Anything we release, we are going to be making sure we're very proud of it and that it's a high-quality product deserving of the Anohka name."
Mark your calendars. If Tempest is the harbinger of what's to come, I'd say we're in for a whopper of a whisky.
Anohka is having its grand opening this Friday, December 10. Check the website for distillery hours and a list of retailers currently carrying the gin.