The development of Edmonton's new Ice District is breathing some much needed life into the capital city's downtown core, but it's also creating headaches for some businesses because of parking bans, occasional detours, and road closures from ongoing construction.
Rostizado, the second Mexican restaurant by Dani Braun, Chris Sills and Edgar Gutierrez, is one of those businesses affected.
"We had to do something to entice people back through the doors," said Sills last week while launching a new lunch menu. The carnales decided to give the people what they've been asking for, even if some of those items don't quite fit the concept of roasted fare served family style.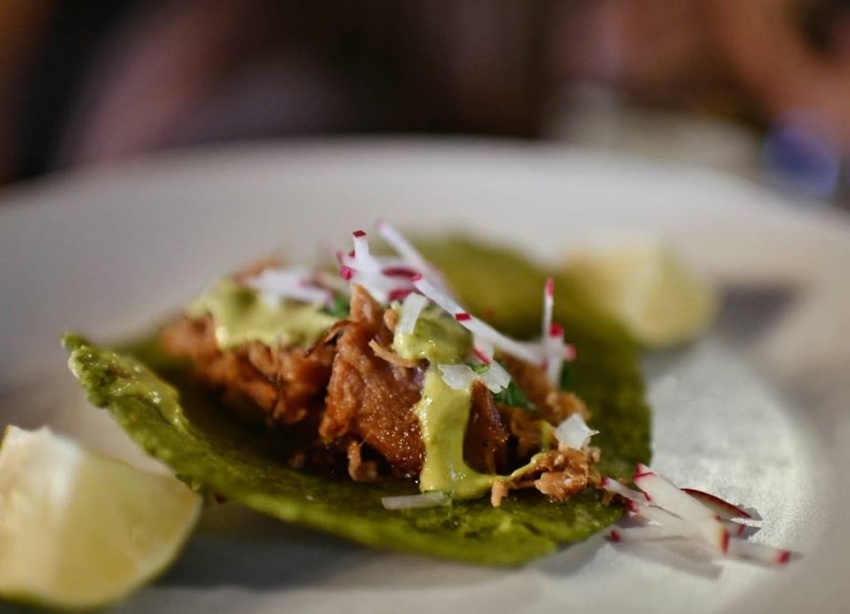 The new menu features what Sills describes as "more approachable lunch dishes," like the fan-favourite tacos found at the trio's first restaurant, Tres Carnales just a few blocks over, and the hefty and delicious Mission burritos that wowed the crowds during the burrito pop-up nights held earlier this year. As well, Gutierrez has gone all out with a whopper of a burger he makes from three cuts of beef (brisket, chuck and ribeye) ground in-house. All beef and no filler equates to 6.5 ounces of meaty flavour and a delicious hot mess—the patty is topped with roasted poblano peppers, blue cheese chipotle ketchup, red onion, spinach, chipotle mayo and house-made saffron pickles.
They've also listened to their plant-loving customers, too, by upping the vegan fare by 15 per cent on the lunch menu, and 30 per cent on the dinner menu.
Change can be difficult, but like Rostizado is showing us, it can also be very, very tasty.