These days, Edmonton's dining scene is really shining. There's nationally-noted establishments, like the farm-nose-to-tail-table RGE RD and, of course, the sweet perfection that is Duchess Bake Shop, just to name a couple. Naturally, where there's good food to be had, there are some great drinks too.
Here are 10 places and their neighbourhoods that you should make a point of grabbing a drink at when you're Edmonton.
Downtown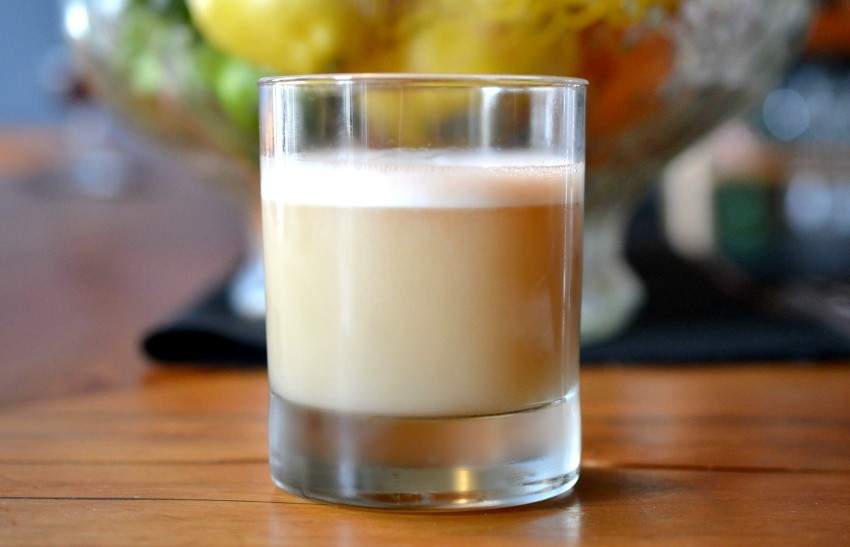 Located right on Jasper Avenue, Woodwork is the downtown core's stand out cocktail bar. With rows and rows (and rows and rows) of liquor behind the bar here, the barkeeps can make you pretty much any cocktail under the sun and they're always happy to do so. If you're up for anything in particular, just throw a few words at the bartender's way ("gin!" "herbacious!" "citrus!") and see what they come up with. If you're not impressed, I'll personally give you your money back. Don't overlook the food here either, as the big, juicy meatballs in a sweet tomato sauce topped with goat cheese and smoked chicken wings are just as rewarding to your taste buds.
One of the city's busiest eateries, Rostizado, is known across Canada for its take on contemporary Mexican cuisine. The big rotisserie in the open kitchen showcases cuts of meat, like chicken and pork, in the most enticing way possible, but it's only visible from the dining room. Before you get too heartbroken about that, just snag a couple of seats on one of their comfy couches, upholstered in vibrant Mexican blankets, and enjoy fun drinks like mezcal mules, margaritas and palomas.
Bar Bricco's older brother, Corso 32, is usually booked up a couple of weeks in advance and puts its best foot forward with a higher end Italian dinner experience. So, look to this wine bar for a more casual spot to sit, sip on a great selection of Italian wines and have a light bite. The cocktail selection here is minimal, but showcases perfected Italian classics like negronis or Aperol spritz. Forking into the tender egg yolk raviolo and then sipping on a perfectly chilled white wine might just be the closest thing to heaven you'll find in Edmonton.
If you're more of a beer connoisseur, then Calgary-based beerhall chain Craft Beer Market will be a better match for you. With more taps than there than there are minutes in the hour (it has got about 100), there is something for every sudsy palate--yes, even the pickiest ones. Sip on a locally-brewed Yellowhead Lager, an Edmonton classic, or something a bit more unique like the Troubled Monk Homestead Saison out of Red Deer.
Whyte Avenue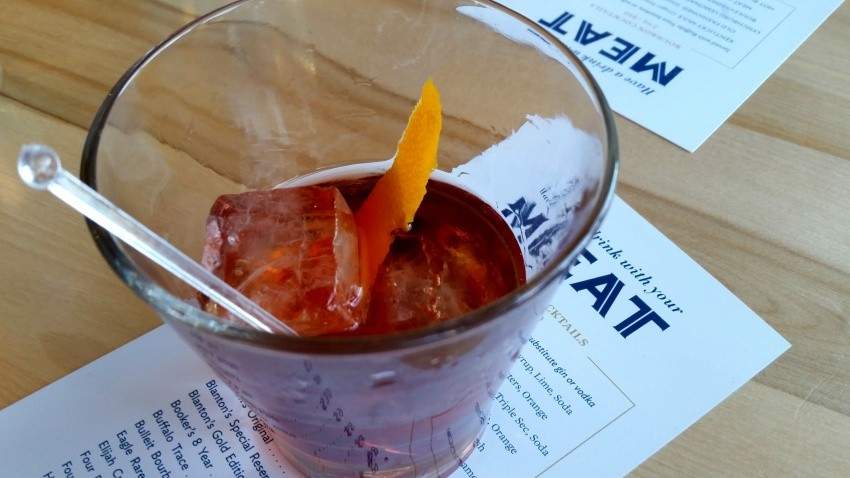 If you like your drinks stiff and your barbecue well-smoked, then Meat is for you. For a Southern-inspired eatery, this great spot that's just off the corner of Whyte Avenue and 104th Street boasts a beautiful interior of bright white and blue. Passing by, you may not instinctively think to pop in for a cocktail, but that would be a shame, because you'd be missing out on booze-forward cocktails like the well-balanced Boulevardier (made with bourbon, Campari, vermouth and orange peel, as pictured above) and an impressive selection of bourbons and whiskys by the shot glass.
Attached to the Varscona hotel in Whyte Avenue, Ampersand 27 offers quite a vibrant interior that's reminscent of being under the sea (read: Ariel's all grown-up and she wants to go out and have some fun) and equally vibrant drinks like the Seafarer's Redeemer. The eclectic mix of rum, port, licorice root, orange and clove shrub makes for a beverage that goes down all too easily, not unlike a rowboat in the middle of the ocean. Though Varscona's sister boutique hotel, Metterra, just down the road, doesn't offer a restaurant quite like this, it is an exceptional place to stay and central to all of the hotspots in the area.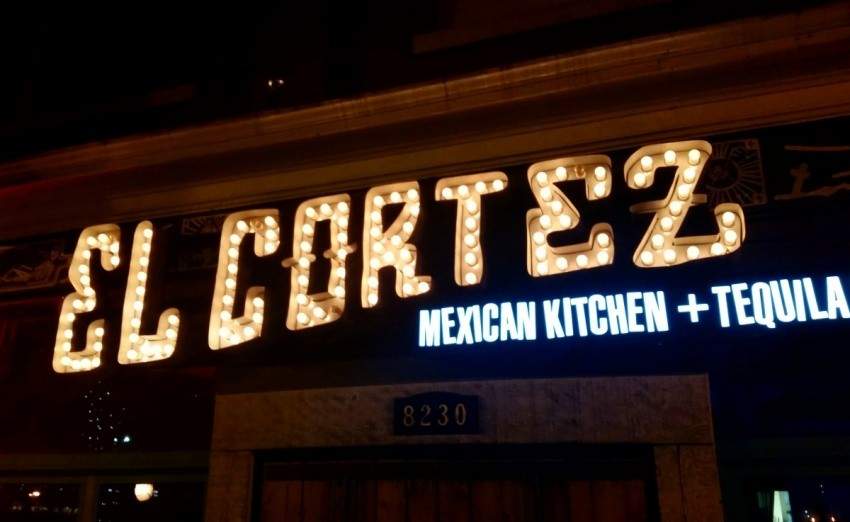 El Cortez somehow manages to strike a perfect balance between being a lively weekend go-to for Edmontonians and taking care to make well conceived cocktails, complimented by a Mexican-style food menu. The large focal-point bar on the west wall of the room is illuminated by intoxicating lights of blues, reds and greens that shine through the impressive tequila and mezcal collection. Watch the bartenders grab a bottle of Luna Rose to make its signature fig margherita, or the smoky Espadin Mezcal to shake with Chartreuse, lime and jalapeno and serve you the El Padre. Plain ol' tequila shots are so 1999 anyway.
This spot might be coming slightly out of left field, but an honorable mention has got to go to The Buckingham. Yes, the crowd's age hovers around the early 20s on Friday and Saturday nights, but this isn't just a wild hole-in-the-wall pub; it's got a bit of a twist. Buckingham's entire menu of greasy-good pub fare is 100 per cent vegan. It's out to prove that vegan food doesn't always have to be good for you and that's the funnest part about it.
124th Street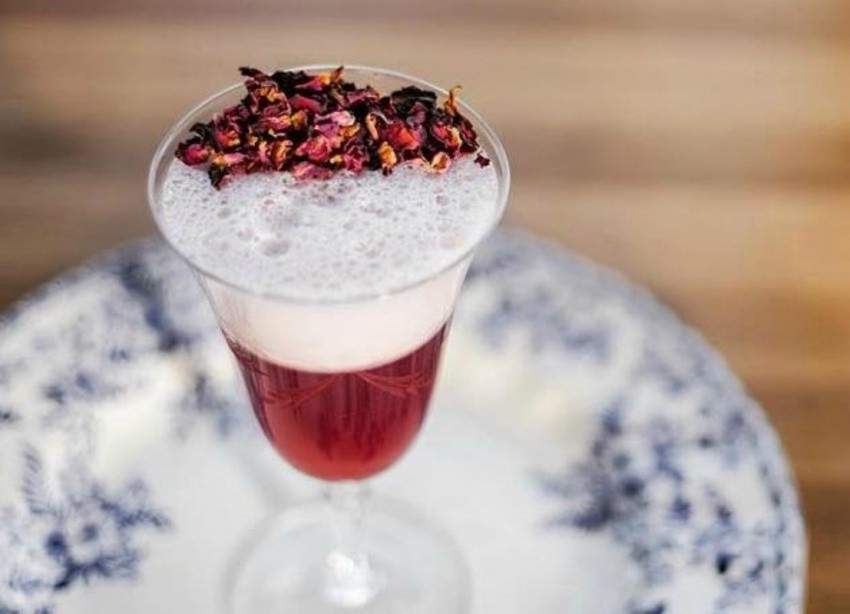 Ask anyone involved in the Edmonton food and drink scene where the best place to go for a well-made cocktail is, and they'll tell you that it's North 53. Located on 124th Street, an area of the city that's having a little renaissance at the moment, especially with its new neighbour Prairie Noodle House (also worth checking out for the ramen, but we're talking libations here) opening up a few months ago. Though the bar team will have no issue making you a classic martini or simple gin and tonic with any of its boutique gins, you should get a little more adventurous and cheers with one of the house cocktails. The Encantado is a stunning work of floral and citrus with pisco, Aperol and brandy. It's almost too pretty to drink. Almost.
Last, but not least, any self-respecting travelling cocktail fan has to check out the city's merchandise, no matter what Canadian city they may find themselves in. City Cellars has an impeccable selection of wines from around the globe as well as a fantastic collection of unique spirits. Don't be surprised if you spot some of the city's top bartenders shopping for themselves here and that's when you know it's really good.
Written by Dan Clapson.