Quenelles imbued with flecks of gold; shiny orbs licked with crimson, and emerald forests beneath glossy domes: Tammy Maki's confections look more like gemstones or miniature biospheres than chocolates.
In August, Maki opened the virtual doors to Raven Rising, a one-woman, tour de edible force that creates chocolates and pastries made with Indigenous ingredients from around the world.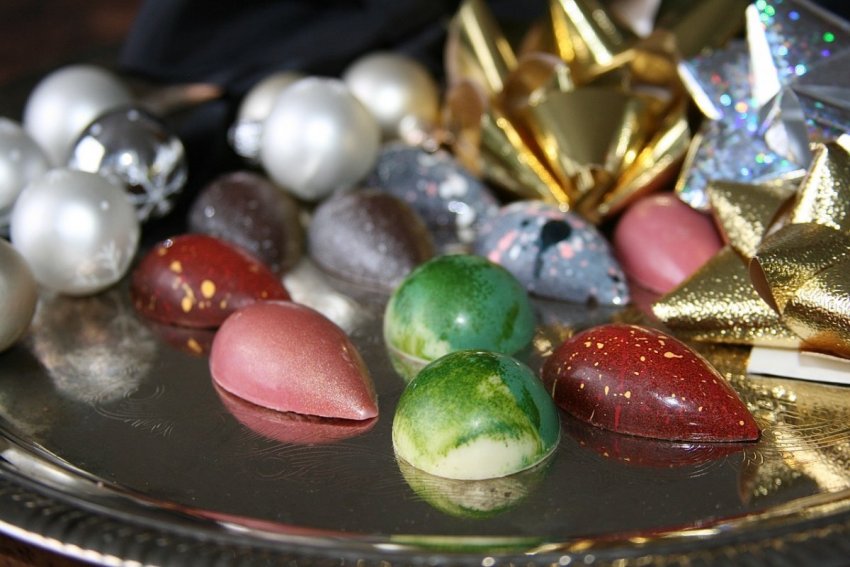 Prior to that, Maki acted as a pastry consultant to businesses in and around Sudbury, but when COVID arrived, her catering contracts were cancelled overnight.
"It was the most tumultuous time in my life," she says. "I had to take a step back from everything. It was too much for me."
She's not only talking about the loss of business.
Maki, born in Saskatchewan to a single mother of the White Bear First Nations, was part of a class action lawsuit filed against the Canadian government for its role in the Sixties Scoop, a government-enacted adoption project that had agents take nearly 34,000 Indigenous children from their birthmothers and place them in white, middle class families across North America. The project started in the 1950s and lasted into the '90s.
Maki was a newborn when she was placed into a Finnish Canadian family in Sudbury, Ontario, in 1964. She grew up well-loved, supported and aware of her heritage, but didn't search for her birth mother for fear of hurting her adoptive family's feelings. After her parents passed away, Maki made attempts to trace her heritage, but was stonewalled by agencies who told Maki her files were lost in a fire. It was only after she became part of the Sixties Scoop lawsuit that Maki discovered the extensiveness of her White Bear family. Along with two biological brothers in Canada, two others live in the USA.
Dealing with the emotion of the Sixties Scoop plus the stress of a pandemic pushed Maki to her limits, but the stress also lit a fire within and like the proverbial Phoenix that arose from the ashes, Maki turned her consulting business into one that focused on making baked goods and chocolate confections. The name, Raven Rising, pays homage to her spirit guide, the raven, and a new beginning for Tammy Maki.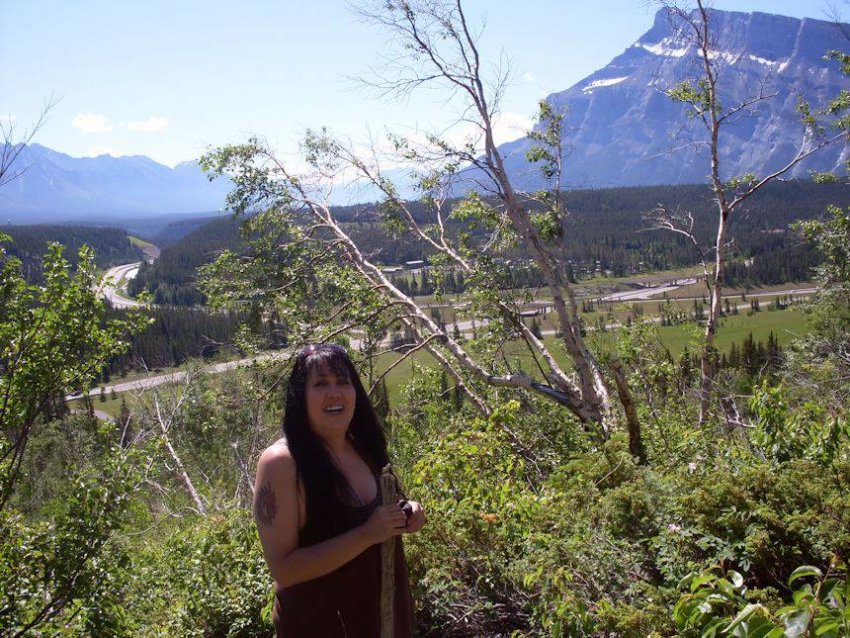 Securing financing has been the biggest hurdle. While grants are available for Indigenous businesses, they can only be obtained if the business owner lives in the province or territory of their birth. Maki is a Saulteaux Ojibwe Kwe from Saskatchewan but is denied these grants because she lives in Ontario.
"We're First Nations, she says, emphasizing the name. "We need to start coming together as First Nations, not struggling separately."
Maki puts her money where her mouth is. Not only does she buy product from Indigenous farmers around the world—chocolate and peppers from Mexico and South America; wild rice, seeds and fruit from First Nations' owned companies in Ontario, and coffee from Ontario's Spirit Bear—but she donates part of her profits to Missing and Murdered Indigenous Women organizations in Canada.
And while the learning curve of operating a business has been steep, Maki is grateful.
"This is my life purpose," she says, "I was born to bake and create food like this. Every single time I make a chocolate or use an Indigenous ingredient, I feel like it's a piece of me. It's like I'm giving you a hug from afar."
In the few short months of Raven Rising's existence, she received the Indigenous Tourism stamp of approval from the Ontario government and was featured in a Bakers Journal article profiling Canada's diverse culinary talent.
But Tammy Maki wants more. She was trained to think beyond the perceived idea of normal.
Maki credits college instructors and chefs she's worked with over the years for instilling in her the desire to do better, to push the boundaries of creativity, and to recognize the importance of connecting with the land: chef Jean-Guy Robichaud, an instructor at Cambrian College; chef Guy Vaugeois, formerly of the Rimrock Resort in Banff, now teaching at SAIT; David Hassel, former chef de cuisine at Eden, now at Nimmo Bay, and chef Murray McDonald at The Bear, The Fish, The Root & The Berry, in Osoyoos.
Maki has her sights set on breaking into the European market. After tasting her product and hearing her story, it would surprise me if she didn't. For now, she deals with pandemic restrictions while handling every aspect of the business herself.
"Aside from having a total breakdown once every two weeks, I'll go on," she half-jokes. "I'll persevere. It'll be what it's going to be. I'll always want more, no matter if I get help or not. I'm going to do it. I will."
Find Tammy Maki's product at www.ravenrising.ca.