Anybody else feel cupid hovering above their head?
Yes, Valentine's Day is just around the corner and that means this is the perfect opportunity to talk about pairing wine with chocolate. While wine and chocolate sounds like a match made in heaven, I have got some bad news: They are actually quite difficult to pair together.
With that said, I have done the legwork for you and put together some general pairing guidelines and some fantastic Canadian wines for you to try this weekend with your dearly beloved...and if your dearly beloved happens to be yourself, there is absolutely nothing wrong with that!
We're here for all kinds of love and that includes self-love too.
Tips for pairing wine with chocolate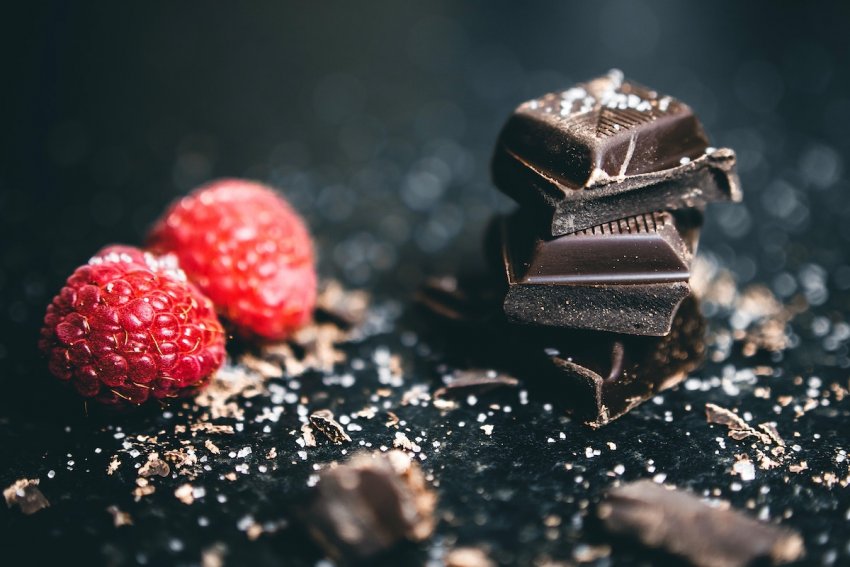 It should come as no surprise that chocolate is naturally bitter. Consider the flavours you find in dark chocolate (which typically refers to chocolate with 60 per cent or higher of cocoa solids).
Bitter on bitter can be quite unpleasant on the palate.
Now wine, and red wine in particular, is also quite bitter thanks to the flavour compounds found in the grape skins, which is where red wine draws its colour.
You want to make sure that the wine you are choosing is diffusing the bitterness found in the chocolate. The best way to do this is to use one that has bold fruit flavours. If you've ever had a chocolate covered blueberry you know how delicious sweet fruit is with dark, bitter chocolate. This is what you want to achieve in your wine pairing.
A second common obstacle of pairing wine and chocolate is sweetness.
A general rule of thumb when pairing wine with food is to always make sure the wine is just as sweet or sweeter than the food it is accompanying. Even if you're not a fan of sweet wines, you'll want to trust us here as a wine without perceivable sweetness will taste bitter and flat next to a sweet, creamy milk chocolate or white chocolate.
Here are 4 Canadian wines that pair perfectly with chocolate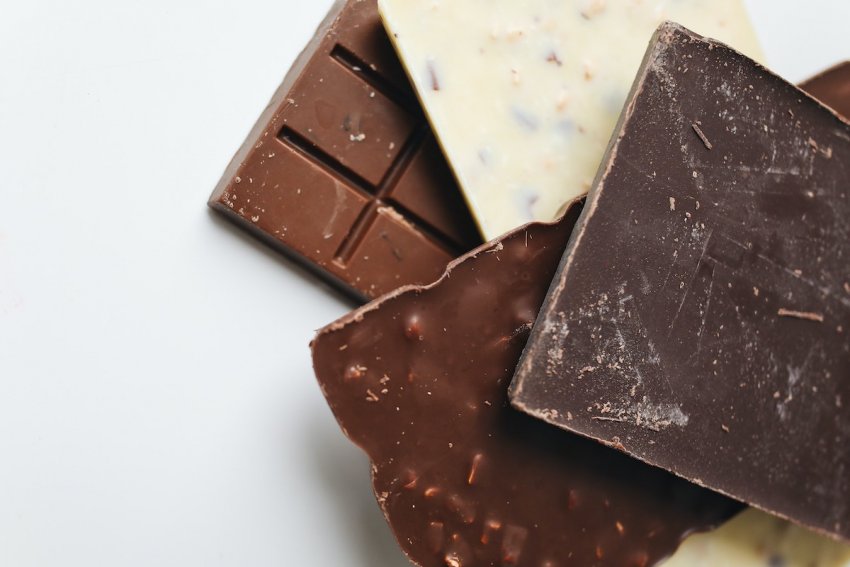 Covert Farms Grand Reserve Zinfandel, Okanagan Valley, B.C. ($53)

Pairs perfectly with dark chocolate.
As I mentioned, you want a fruit forward wine with some weight to it and relatively low tannins. Zinfandel has notes of dried black cherry and overripe plum with a sweet dark coco and coffee notes which all pair perfectly along a nice piece of dark chocolate.
Blue Grouse Estate Black Muscat, Vancouver Island, B.C. ($60)

Pairs perfectly with milk chocolate.
This is a fortified wine, made in the same style as a port, with a generous dose of sweetness alongside notes of toasted hazelnut, toffee, vanilla and wild blueberry jam. Creamy milk chocolate coats the palate but this wine has a generous dose of acidity to help cleanse your mouth and get you ready for another bite.
Evolve Cellars Pink Effervescence, Okanagan Valley, B.C. ($20)

Pairs perfectly with ruby chocolate.
Ruby chocolate is fairly new but it's so unique and worth seeking out! Made from unfermented cocoa beans which are naturally pink, the chocolate has a natural acidity and a faint red berry flavour. It may seem cliché to pair pink chocolate with pink sparkling wine but the crisp acidity, delicate bubbles and notes of strawberry, raspberry and apple blossom mimic the flavours of the chocolate perfectly.
Pairs perfectly with white chocolate.
Gewürztraminer is spicy and floral with sweet orange notes and the recent release from Cedar Creek has notes of candied ginger and sweet clover honey. Since white chocolate can be overly sweet, the sweet ginger spice helps add some intrigue to the pairing.