Although Lunar New Year is often referred to as Chinese New Year, it is celebrated by a few Asian countries, including Vietnam, North Korea, South Korea, and Taiwan. This year, January 25 marks the start of the Year of the Rat (one of the 12 Chinese zodiac signs) for countries that honour the Lunar calendar. We talked to four food industry insiders in Western Canada about their favourite Lunar New Year food traditions and what customers should order at each of their restaurants to celebrate the holiday.
Justin Cheung, Longtail Kitchen (Vancouver)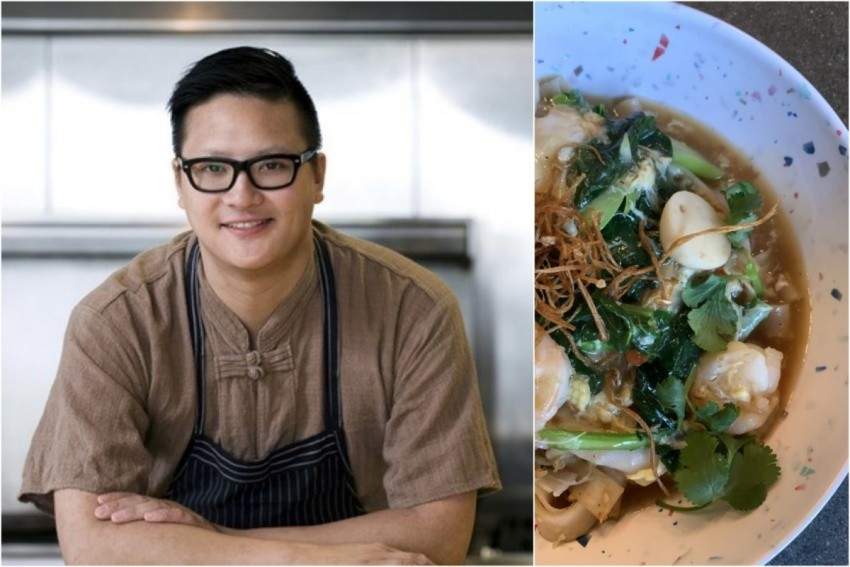 "Born and raised in Vancouver, we cooked and ate all the usual suspects during Lunar New Year, such as fish, dumplings, noodles and fresh turnip cakes," says chef Justin Cheung chef of Longtail Kitchen. Each of these dishes has a different meaning. Dumplings are said to bring prosperity in the new year because their shape resembles ancient gold inglots. Similarly, noodles represent longevity of life.
Being Malaysian-Chinese, Cheung says his family will eat char hor fun over Lunar New Year. Char hor fun is a noodle dish made with wide sheets of silky fresh rice noodles, which is stir-fried with pork, shrimp, and fish cake. A flavourful gravy makes this an addictive dish. Originating from Chinese cuisine, this noodle dish has many different interpretations in different Asian cultures. For a limited time over the holiday, Longtail Kitchen will be serving char hor fun or a Thai version of the dish called rad na.
Lam Pham, Pure Modern Asian Kitchen + Bar (Calgary)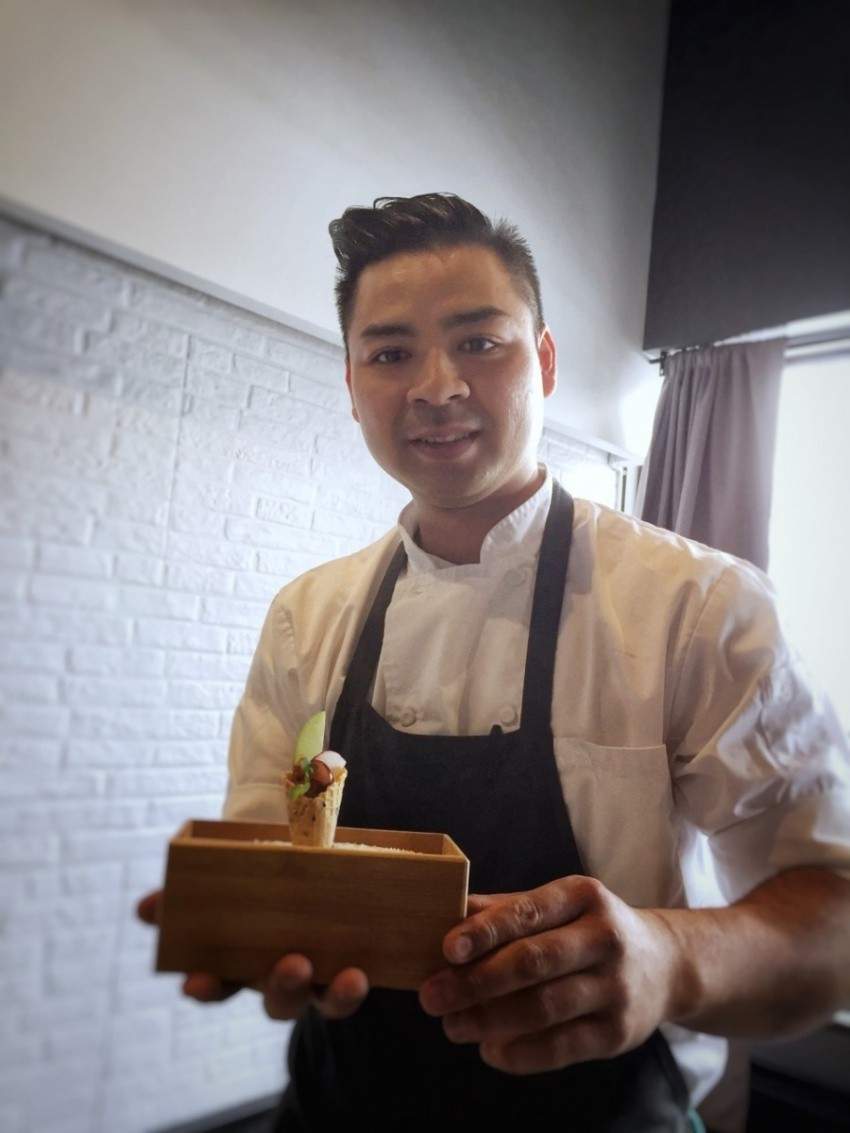 "For Lunar New Year, many Vietnamese families, including mine, would be super busy preparing a traditional feast for Tết or Lunar New Year," says Lam Pham, chef-owner of Pure Modern Asian Kitchen and Bar. Two dishes often featured at this Vietnamese feast are pork belly braised in young coconut served with hardboiled egg, and sticky rice stuffed with mung bean and pork belly and wrapped in banana leaves, which is called bánh tét or bánh chưng. An assortment of pickled vegetables and sweets round out the feast.
Chef Pham fondly recalls another Vietnamese family tradition, which is to gather five different fruit onto one tray to symbolize a prayer for a plentiful year.

Since chef Pham opened his first restaurant in 2015, it has become a tradition for him to offer a Lunar New Year menu with some of his favourite traditional New Year dishes. Describing why he continues this tradition each year, Pham says, "It is how I was raised and I want to share this experience with my customers to bring them all the best of wealth, health, luck, fortune and longevity for the new year."
Andrew Fung, XIX Nineteen (Edmonton)
Andrew Fung chef and proprietor of XIX Nineteen, says that growing up, Lunar New Year celebrations were some of his favourite childhood memories. "A big part of that is because of the food that you get to enjoy for three to seven days. And the 'first meal' was a big tradition in my family," he says.
The "first meal" often takes part on the second day of the Lunar New Year. Chef Fung says that for his family, there were a couple auspicious dishes that were always served: braised dried oysters served over lettuce and a whole steamed fish. "My mom would also make deep-fried dumplings with sesame and peanut filling. They were such a great snack."

Alongside their regular menu, Fung is featuring a Lunar New Year menu at XIX Nineteen, which includes decadent dishes such as braised pork belly and shiitake mushroom, steamed turbot, and Wagyu-Holstein short ribs, to name a few.
John Ahn, NongBu Korean Eatery (Edmonton)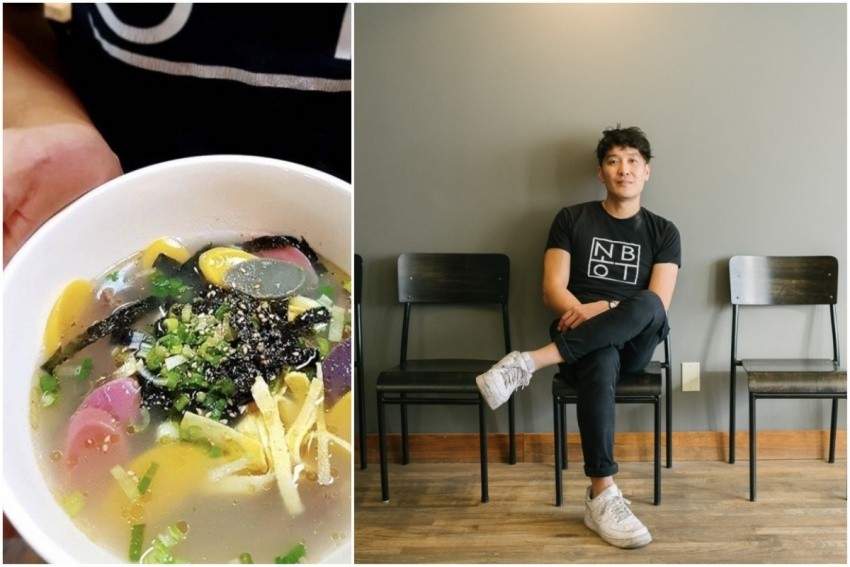 Like many Korean families, John Ahn's family has several food-oriented traditions for Lunar New Year. Ahn, owner of NongBu Korean Eatery, always eats ddukguk on New Year's Day, which is a light beef broth with rice cakes topped with egg, seaweed, green onions and sesame seed. "The rice cakes symbolize gold coins to bring good fortune," says Ahn.

Ahn's family also observes Je-Sa on New Year's, an older Korean tradition to honour deceased ancestors with a ceremony where offerings of food and liquor are presented and incense is burned. Food offerings may include dried and fried fish, rice cakes, jeon (pancakes), galbi (beef short ribs), and fresh fruit.
Following the Je-Sa ceremony, families will get together to share a meal and Ahn's family always includes pan fried goolbi, a type of fish that is salted and dried, and hong-uh or skate wing fish.
If you'd like to ring in the Lunar New Year with a taste of good fortune, NongBu Korean Eatery will be serving ddukguk over the weekend.