After ten and a half years in business and evolving into one of the country's top restaurants, Winnipeg's Segovia has just announced that it would not be reopening once "regular" dine-in service is allowed to resume.
Co-owned by Adam Donnelly and Carolina Konrad (Konrad also owns Clementine with sister, Raya Konrad and chef Chris Gama), the dining fixture of the Osborne Village neighbourhood closed its doors along with most of its contemporaries in mid-March.
"We are sad that we didn't get to have a really good closing up party and that we served our last service without knowing that it was our last. We are so proud to have been a part of Winnipeg's inspiring culinary scene for over a decade," as announced on their Instagram account.
While it's still unknown what elevated restaurant service post-pandemic service will look like, many restaurateurs are coming to terms with the reality that it won't be anything like the experience they've built their business model around.
Donnelly says the decision was not an easy one to make, but he did not want to operate a watered down version of the concept he, Konrad and the rest of the Segovia team spent 10-plus years creating. Segovia has won a variety of accolades over the years and was consistently listed in Canada's 100 Best Restaurants list, among others.
As someone who's had the pleasure of dining there repeatedly over the years, I know I speak for many, many people--industry peers and regular diners alike--when I say that this contemporary Spanish restaurant will be sorrowfully missed. For those of you who have experienced a meal here, I hope those mascarpone-stuffed dates studded with pistachios and finished with salt and maple syrup will linger in your minds for years to come. I know they will in my mind.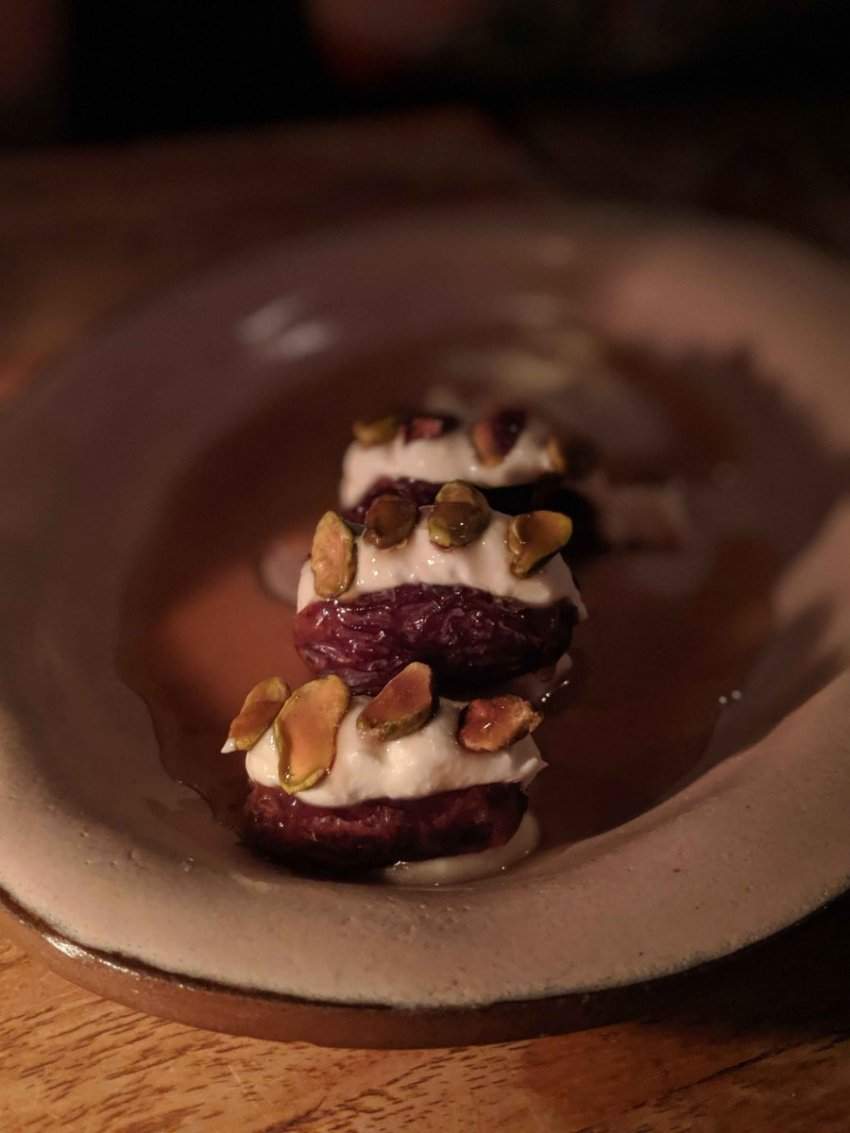 In fall 2013, one of the first articles we ever published on Eat North was a feature on Segovia, which I wrote shortly after my first visit to Winnipeg: Segovia: doing right by tapas in the heart of Canada.
The phrase rings as true today as it did the first time I wrote it.