Having to close the doors on your restaurant cannot be a good feeling. Of course, it's never happened to me, but I can imagine that it's almost as painful as losing a limb. Last fall, many in Canada's culinary community were shocked and saddened when Top Chef Canada season one winner, Dale Mackay announced that he would be shutting down both of his Vancouver establishments, Ensemble and Ensemble Tap, due to extreme operating costs.
When it comes to dining, it's undeniable that Vancouver has a lot to offer. Having said that, what the coastal city also offers is exorbitant leasing prices (Mackay was paying around $40,000 per month on rent between the two locations), and a shark tank market saturated with many quality establishments fighting for loyal diners.
Any weak chef would have slunk teary-eyed back into someone else's kitchen, sous-ing their way into culinary obscurity. Finding not one shred of defeatist within himself, Top Chef Canada alumnus, Dale Mackay decided to give restaurant ownership a second go. This time, in the heart of the Prairies — and his hometown — Saskatoon.
Talk about being a big fish in a small pond. Mackay, whose kitchen experience includes working under Daniel Boulud, as well as at several Gordon Ramsay-owned establishments, is coming into the Prairie food scene more like a whale to a puddle. However, he appreciates the growth and potential of the city.
"I think the food scene has grown and made a ton of strides over the last five years [when] I started coming back to visit more often," explains Mackay on getting reacquainted with dining in his hometown. "Just this [past] summer, we had four downtown restaurants open, all with very different concepts. It's really nice to see people trying to be unique."
In the spring of 2013, the chef and his son, Ayden, returned to Saskatoon to settle back into their regular routine before work started on the new restaurant, Ayden Kitchen and Bar, in the early summer.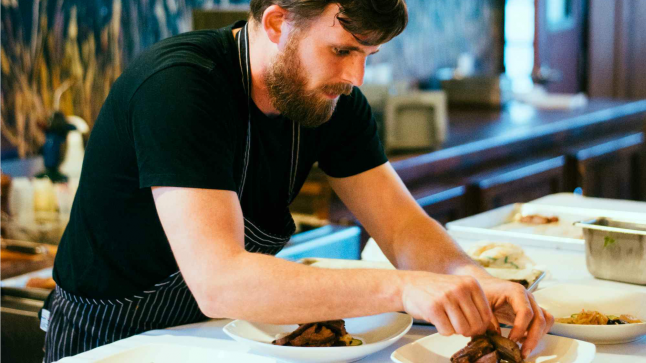 As far as potential spaces go in the city, Mackay has secured an amazing one: the building on 3rd Avenue, formerly known as Soulieo Foods to Saskatoonians, which was a popular French market and eatery until a dissolution of ownership left the space up for grabs.
The Ayden Kitchen and Bar team will work with a massive lower-level kitchen, an open finishing kitchen on the right-hand side of the dining room, as well as a butcher/charcuterie-style set-up. As a homegrown prairie boy, I can honestly say that the province has never seen anything like this before.
Unlike a Tyler Perry movie (has he even made a good one lately?), the chef's new concept is most definitely not just a one-man show.
"I consider myself the luckiest chef I know," says Mackay matter-of-factly." I have kept the same core staff for over six years, which is very unusual in this industry. When Nathan Guggenheimer, Christopher Cho and Jesse Zuber said they would be moving to open [the restaurant] with me, I almost cried. Almost."
He continues on about bringing the big city crew back home with him: "I think there is room for something new in any city. We plan to make our mark in lots of areas: friendly and informative service and a great bar program. Our General Manager, Christopher Cho, has put it together and any Canadian city would be excited about it. At the top of the list is the food, making everything [we possibly can] in-house and for the right reason: flavour!"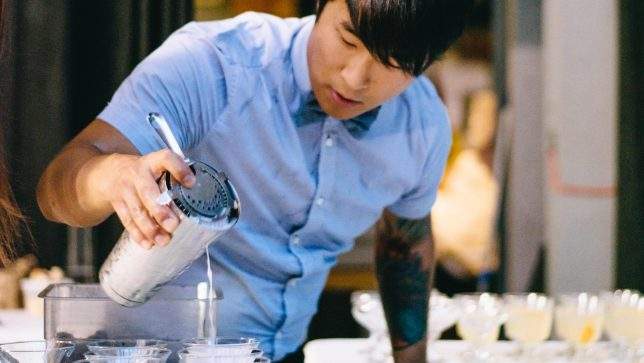 Known as a cocktail master in Vancouver, Cho worked with Mackay to open his two eateries there, then spent some time at Charcut Roast House in Calgary, revamping their cocktail menu before finally venturing further east to Saskatchewan to rejoin forces with the chef and the rest of the team. Although he will be headling the front of house at Ayden, the mixologist is regarded as one of the top barkeeps in Western Canada. Bringing some extensive boozy experience along with him, Cho could just be what the city needs to jumpstart its craft cocktail scene.
"Saskatoon's cocktail culture, being as young as it is, has left me with a virtually untapped market," says Cho, on putting his skills to work in the city. "The wealth of local ingredients, like sea buckthorn berries, sour cherries and, of course saskatoon berries, that I can now play with is endless!"
The pressure is definitely on for Mackay in Saskatoon. Not so much in terms of competition, but rather, of proper integration into a smaller city's dining scene that's still blossoming. The opening of Ayden Kitchen and Bar will also be Saskatoon's first "celebrity chef" establishment. As such, it has food writers and diners abuzz with excitement across the country; all eyes are on the prairie city. In a few weeks, we'll be able to have another taste of what this talented chef brings to our country's food scene.
Pack your bags, kids. We're off to Saskatoon for dinner!
*all photography courtesy of Bob Deutscher
Ayden Kitchen and Bar: the Philosophy
A leading man is nothing without his supporting cast; and here they are, along with Mackay's introductions.
General Manager — Christopher Cho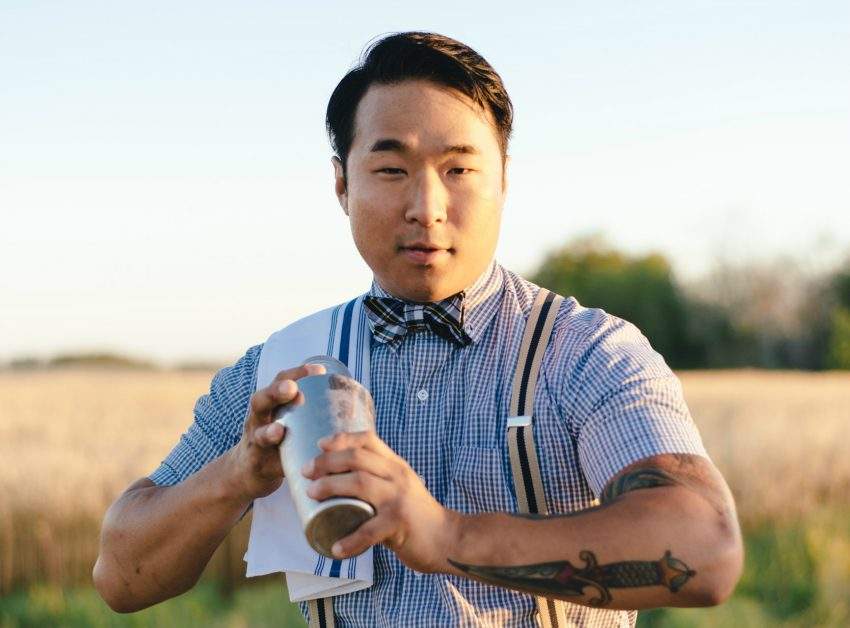 "Cho will be our GM and run the bar program with a big focus on his cocktails. He will also be in charge of wearing all the bow-ties in the restaurant, obviously!"
Executive Chef and Butcher — Nathan Guggenheimer
"Nathan will be one of my restaurant partners, executive chef, as well as our butcher, spending much of his time focusing on the butcher shop and charcuterie program here."
Head Chef — Jesse Zuber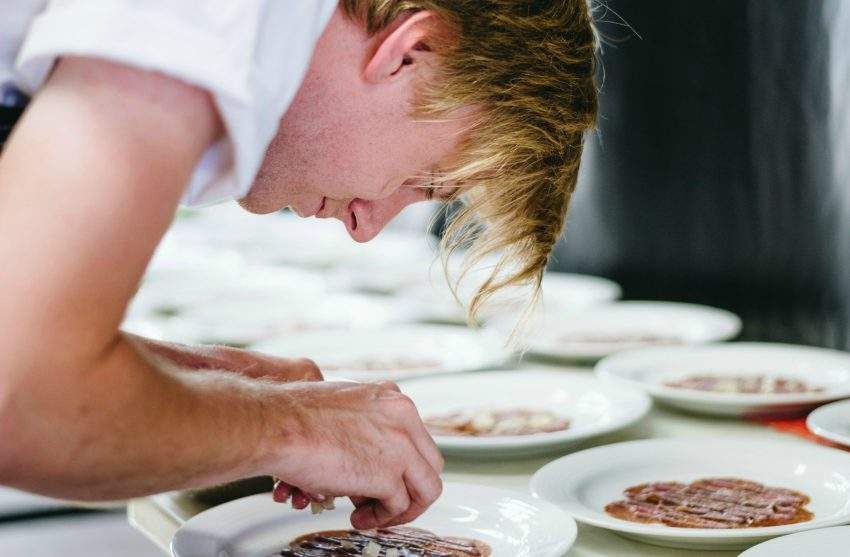 "Zuber will take on his first head chef role at this restaurant, overseeing everything from ordering, to staffing and, of course, the food."