Aside from winter sports and getting cozy, there are very few things to get excited about in the dead of winter, unless you're in Winnipeg, that is; because everyone knows that one of the world's most innovative pop-up restaurants, RAW:almond, will be taking place, bringing dynamic chefs from around the world to cook and collaborate in the heart of Canada. Brought to life by co-founders chef Mandel Hitzer and architect Joe Kalturnyk, this annual and seasonal eatery is a design feat in and of itself. With a fully functioning kitchen and a distinctive interior created with a system of wooden slats, the structure commands anticipation from Winnipeggers and visitors alike.
But first, you'll need to get tickets, which go on sale the morning of December 15.
Announced earlier today, the 2019 edition of RAW:almond boasts a lineup of chefs from around the globe: Grindavik, Iceland, Los Angeles, Dallas, Vancouver and more. Chefs include celebrated East Coast chef and restaurateur, Jeremy Charles, Casey Palermino (Willows Inn, Lummi Island, Washington), Mitchell Bates (Grey Gardens, Toronto), Christine Sandford (Biera, Edmonton), J.C. Poirier (St. Lawrence, Di Beppe, Vancouver), Makoto and Amanda Ono (Mak N Ming, Vancouver) and plenty more.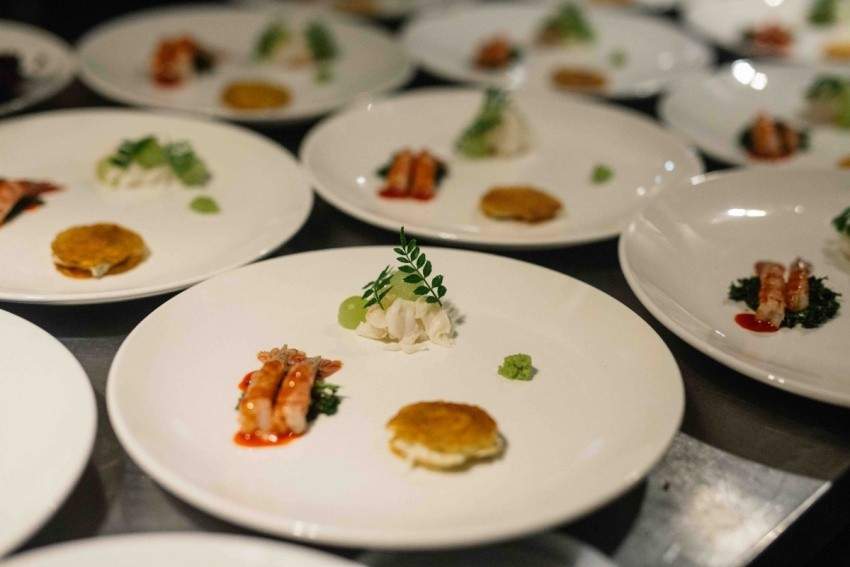 Like in previous years, each visiting chef will cook alongside local Winnipeg talent--such as pop-up co-founder, Mandel Hitzer or Scott Bagshaw--for two nights. Each evening, the pop-up will offer three dinner services starting at 5:30 p.m., 7:30 p.m. and 9:30 p.m., where guests will experience a tasting menu created by local and visiting culinary minds.
Excitingly, RAW:almond is also reviving their weekend brunch service, which took a hiatus last year. A collaboration between chef Ben Kramer and Talia Syrie of The Tallest Poppy will see a multi-course brunch menu offered on Saturday and Sunday with multiple seatings available for booking. With a lower price point, this is one great way to experience the RAW:almond structure and atmosphere, especially if you're looking for a more family-friendly dining experience.
Tickets for the 2019 RAW:almond are available exclusively online and go on sale through their website at 8 a.m. (CST).
A look at a past RAW:almond structure