Updated March 2, 2019
Singer Ellen Doty has had one busy year. Since releasing her sophomore album, Come Fall in spring of this year, she's been travelling and performing far and wide, and even took the stage at the Tokyo Jazz Festival. Now that she's back home in Alberta and staying put a bit more closer to the holidays, Doty is getting set to launch her second annual Monogram Coffee charity collaboration. This year, the custom coffee blend, Already Home, which Doty helped develop, will see $5 from each sale go to Calgary's Inn from The Cold.
"This collaboration means so much to me," says Doty. "I love that it brings together local businesses, artists, and the community as a whole. We thank everyone in advance for helping us support those in need in Calgary this holiday season."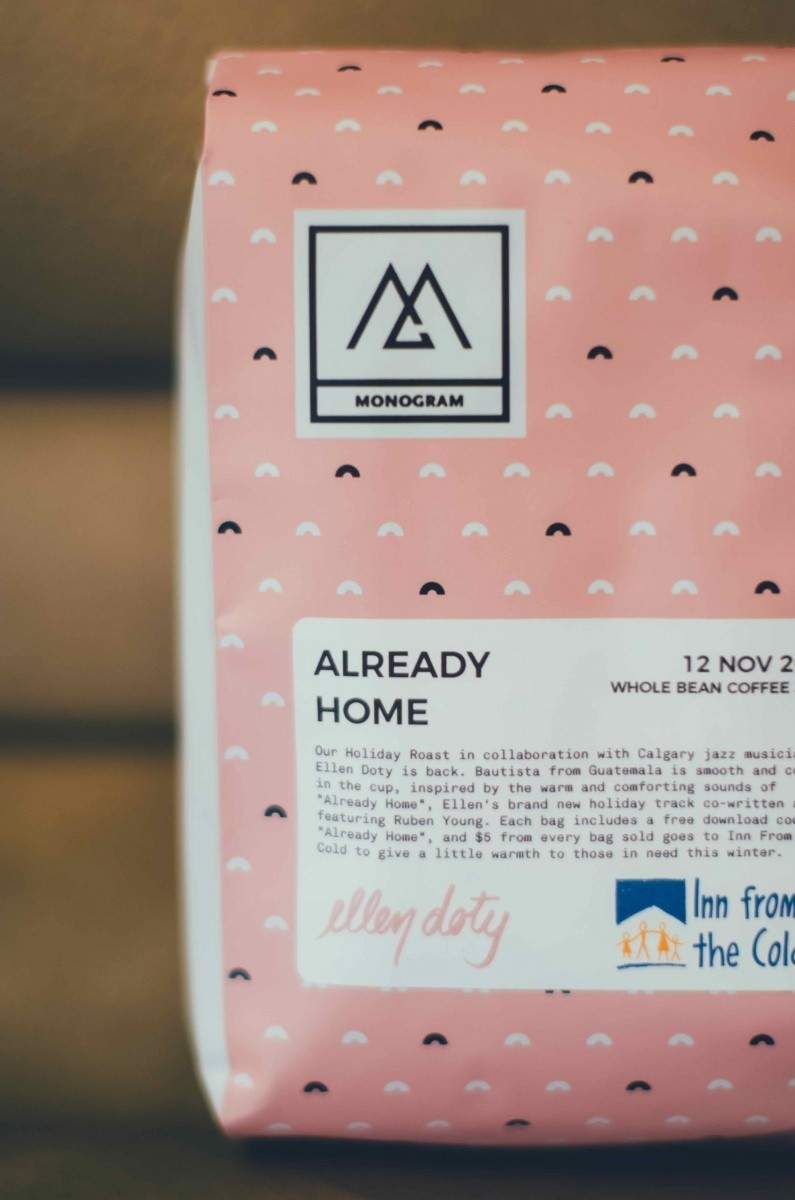 In addition to the unique single-origin coffee from Guatemalan beans, Doty will also be releasing a new holiday single "Already Home" with fellow Alberta artist Ruben Young. Proceeds from download purchases will also be donated to Inn From The Cold. The "Already Home" roast will be available at all Monogram Coffee locations in Calgary between November 16 and December 31, as well as at the National Music Centre on December 6 during Doty's concert.
On Thursday, November 15, Doty and Young will be hosting the charity campaign's media kick-off at Monogram Coffee's downtown location (420 2nd Street SW, Calgary). The following morning, the café will be serving free cups of Ellen's roast until 11 a.m. to anyone happening by and the duo will also performing for the public.
After wrapping her campaign with Monogram Coffee in January, Doty recently announced that the collaboration was able to raise over $7,000 for Inn From The Cold. She goes on to say that they more than quadrupled the sales of her initial campagin (from 2018).