The fourth annual community-minded coffee collaboration from jazz singer-songwriter Ellen Doty and coffee roaster Monogram Coffee kicked off in Alberta today, featuring a brand-new roast, a new holiday single featuring Wyatt C. Louis, and a cool new partner, Made By Marcus.
Like previous years, Doty has worked alongside Monogram Coffee to develop her own custom coffee roast made with single-origin Guatemalan beans. This year's iteration, Mittens, will see $5 from each sale allocated directly toward The Mustard Seed.
Joining the duo on this year's campaign is one of Canada's most popular ice cream purveyors, Made by Marcus, who have created a custom Mittens-themed Monogram espresso and cookie butter ice cream.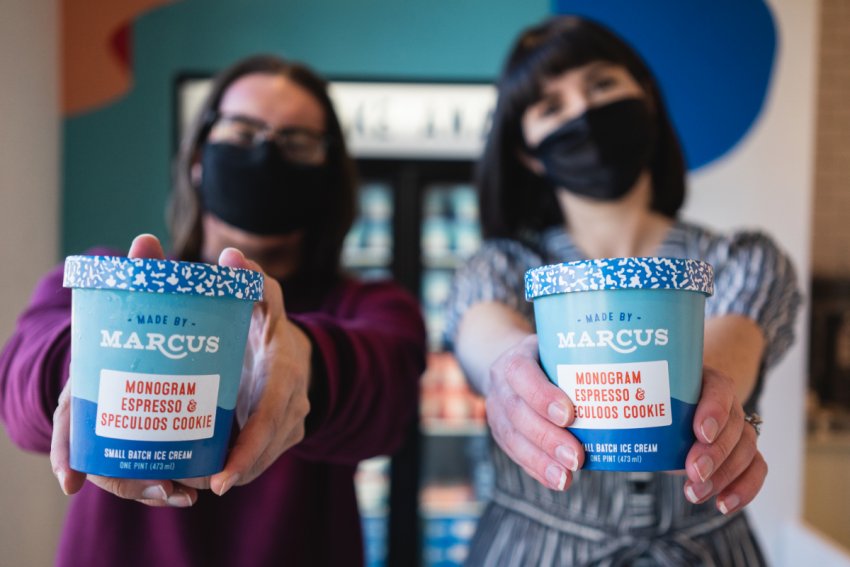 "I can never say enough about how meaningful this collaboration is to all of us," says Doty. "It brings together local musicians and local businesses to support those that truly need it during the holiday season."
Doty has also teamed up with Plains Cree folk singer Wyatt C. Louis to write and record a new holiday song, "Mittens", which comes complimentary as a digital download with each purchase of the Mittens roast. Fans of the two talented musicians can catch the pair performing their new track live with the Calgary Philharmonic Orchestra on December 12 as part of their free virtual concert series.
The Mittens fundraising roast is available at all three Calgary Monogram locations, Brown Butter Café and Breadland Organic Bakery in Edmonton, and can also be ordered online. Made by Marcus' custom ice cream can be purchased in-store and online. In addition, ATB Financial will be matching contributions to double the final total raised by these small businesses.
Doty and Louis' "Mittens" will also be available to stream on December 4.