Acclaimed jazz singer Ellen Doty's annual giveback campaign returns for its fifth consecutive year this week, and much like the charitable coffee-centric collaborations that precede it, there is a lot to be excited about this year's campaign.
This year's campaign will once again see the talented Alberta-based songwriter team up with Monogram Coffee to develop a custom single-origin coffee roast inspired by her latest song, "Glad You're Here", which was co-written and performed alongside Calgary-based folk-soul singer TAYLR.
Each bag of "Glad You're Here" comes complete with a complimentary digital download of the new track, and for every bag sold, Monogram and Doty allocate $5 toward this year's charity partner, The Mustard Seed, with 2020 campaign contributor ATB Financial returning to match all donations to raise the total to $10 per bag.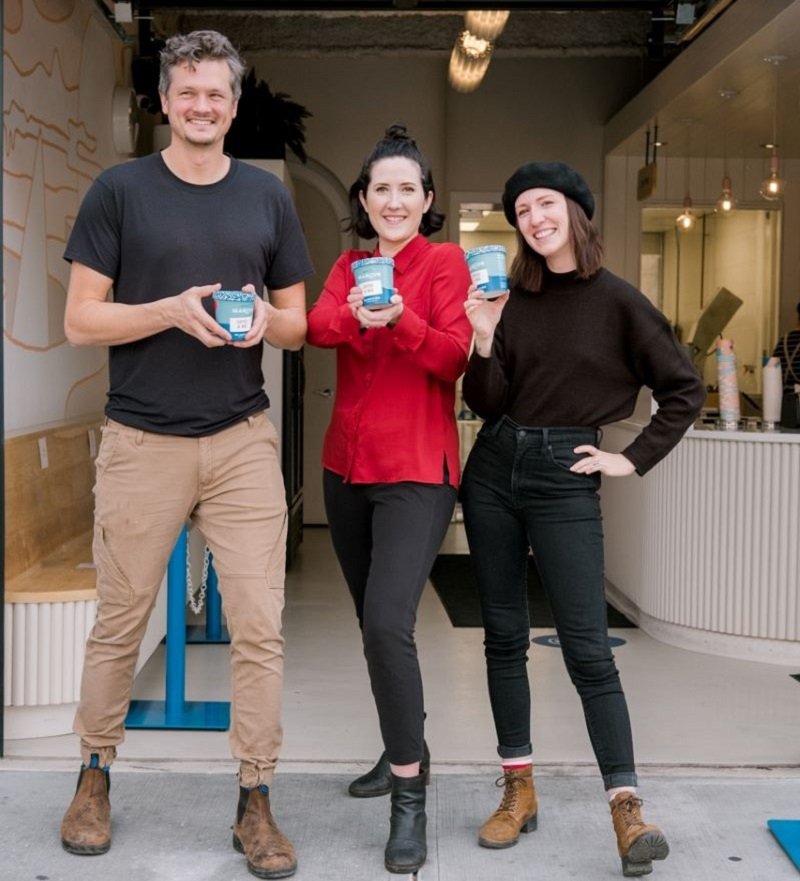 The duo have also reenlisted the ice cream expertise of Made by Marcus for this year's giveback campaign to create a special Coffee & Nog ice cream flavour using Monogram's custom coffee. The popular ice cream purveyor will send $2 from each pint sold toward The Mustard Seed, which will also be matched by ATB Financial.
The custom coffee and ice cream will be available to purchase from December 1 to December 31. Doty and TAYLR will also be teaming up for an exclusive holiday concert at National Music Centre in Calgary alongside Doty's 2020 musical partner Wyatt C. Louis on December 18. Tickets can be purchased online.