Now in its third year, jazz singer Ellen Doty's community-minded collaboration with Calgary-based coffee roaster, Monogram Coffee is ready to kick off on Friday, November 8 with a new coffee roast, new holiday single and broader fundraising goal.
Shortly after a very successful campaign during the 2018 holiday season when the singer raised close to $10,000 for Calgary's Inn From The Cold, Doty relocated to Edmonton. Wanting to continue her initiative and support both her former home and current, she's opted for The Mustard Seed as this year's charity, which has locations in both major cities.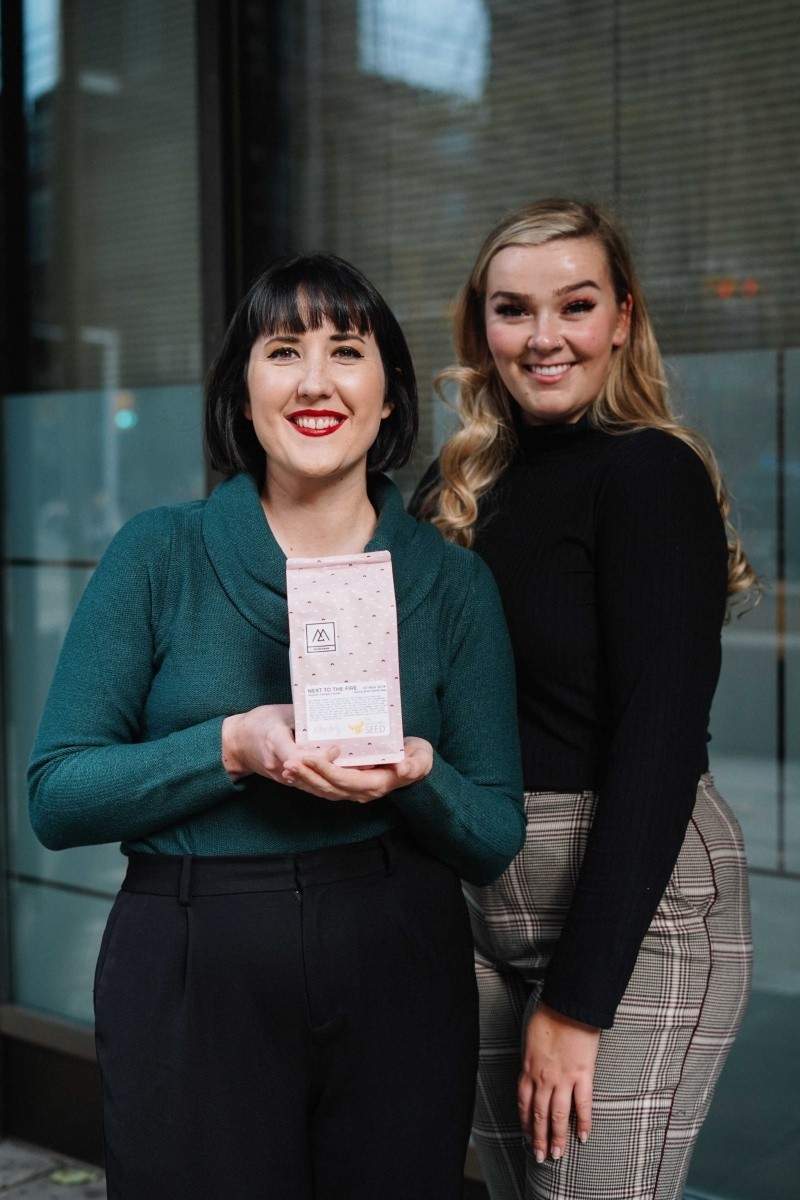 "Monogram and I are so excited to be launching this campaign for the third year. It's so meaningful to be able to give back to those in our community that truly need support, especially during the cold winter months," says Doty.
Like previous years, the singer worked with Monogram Coffee to develop her own custom coffee roast, this season's roast is called Next to the Fire and is made with single-origin Guatamalean beans, which will be for sale between November 8 and December 31 in Calgary and Edmonton.
Doty will also release her new holiday single of the same name to all music services on November 15, featuring the award-winning Calgary-based singer, Kate Stevens. Every purchase of the limited edition Monogram coffee roast will come with a free download of the single. Folks can also hear it live at one of Doty's upcoming concerts: CKUA Radio Hall (Edmonton, November 7) and The King Eddy (Calgary, November 8).
One of the province's top ice cream makers, Made By Marcus, has also come on board for the cause this year, creating a Monogram coffee-infused ice cream inspired by the Next to the Fire roast. This limited edition flavour will be available at both ice cream shops in Calgary as well as the company's new location in Edmonton, with a portion of the proceeds from every scoop or pint sold of this limited-edition flavour going to Doty's campaign for The Mustard Seed.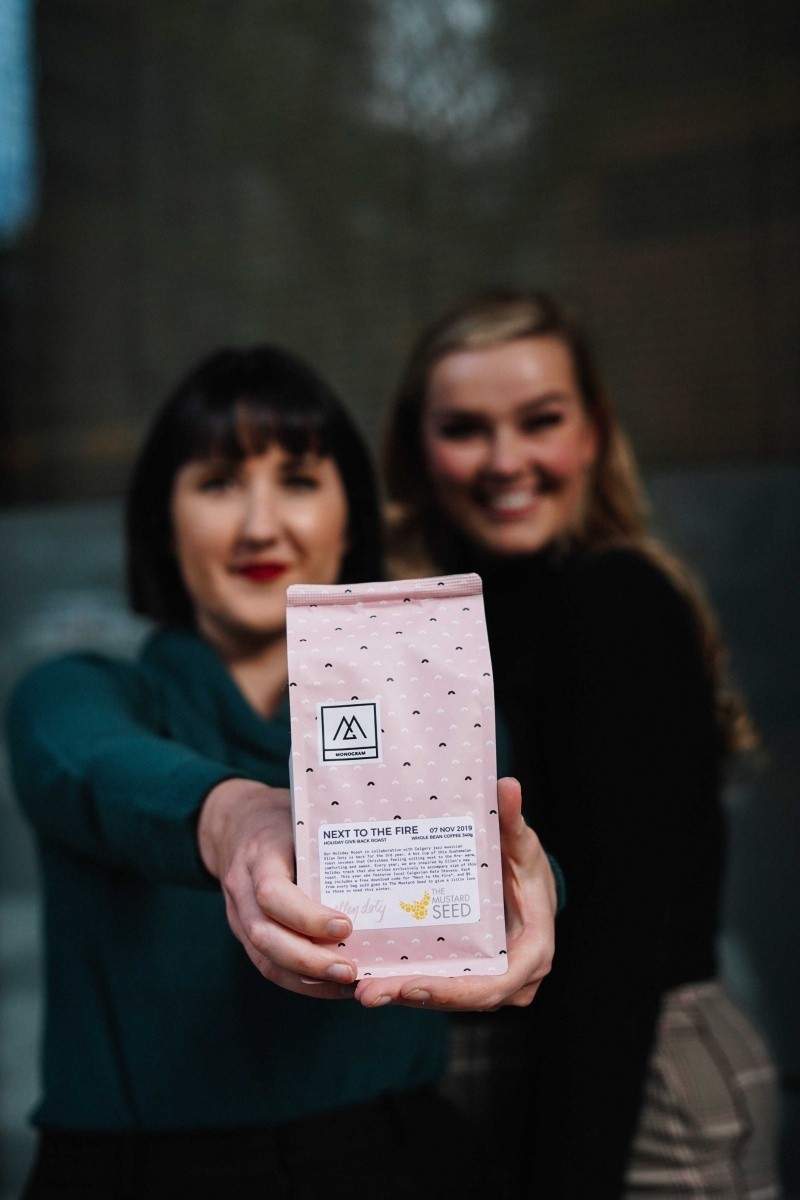 "I can't say enough about how meaningful this collaboration is to all of us. It brings together music, arts and culture, and the food scene to support those that really need it during the holiday season," says Doty.
Monogram Coffee co-owner, Jeremy Ho echoes the singer's sentiments. "Personally, this is a really important campaign for Ellen and me because it brings our community together around a great cause during such a busy and consumer-focused time of year. It is a great way to live out Monogram's purpose, which is to serve people through coffee."
The Next to the Fire fundraising roast will be available as of November 8 at all three Calgary Monogram Coffee locations, Brio Bakery and Brown Butter Cafe in Edmonton and is available for online order as well.
Find "Next to the Fire" on all music streaming services as of Nov. 15, 2019