I always look forward to visiting my hometown of Saskatoon and dining around town, but I was especially excited to head back recently to see the new Hearth Restaurant inside the Remai Modern.
Moving into the modern art museum has resulted in many new aspects of the restaurant included extended service hours, weekend brunch on Saturdays and Sundays, and an elegant interior design. Hearth 2.0 has also arrived with plenty of new menu items to try, and while the perogie lasagna gets plenty of attention on social media, my favourite new-to-me dish is the popcorn fries.
Chefs Thayne Robstad and Beth Rogers make these unique and playful fries by air-popping a sizeable amount of popcorn and cooking down with polenta and plenty of butter. After being cooled, set and cut into fries, they are fried and layered Jenga-style on the plate.
Topped with a little drizzle of honey, feathery wisps of Parmesan Reggiano and chives, it's all too easy to devour them.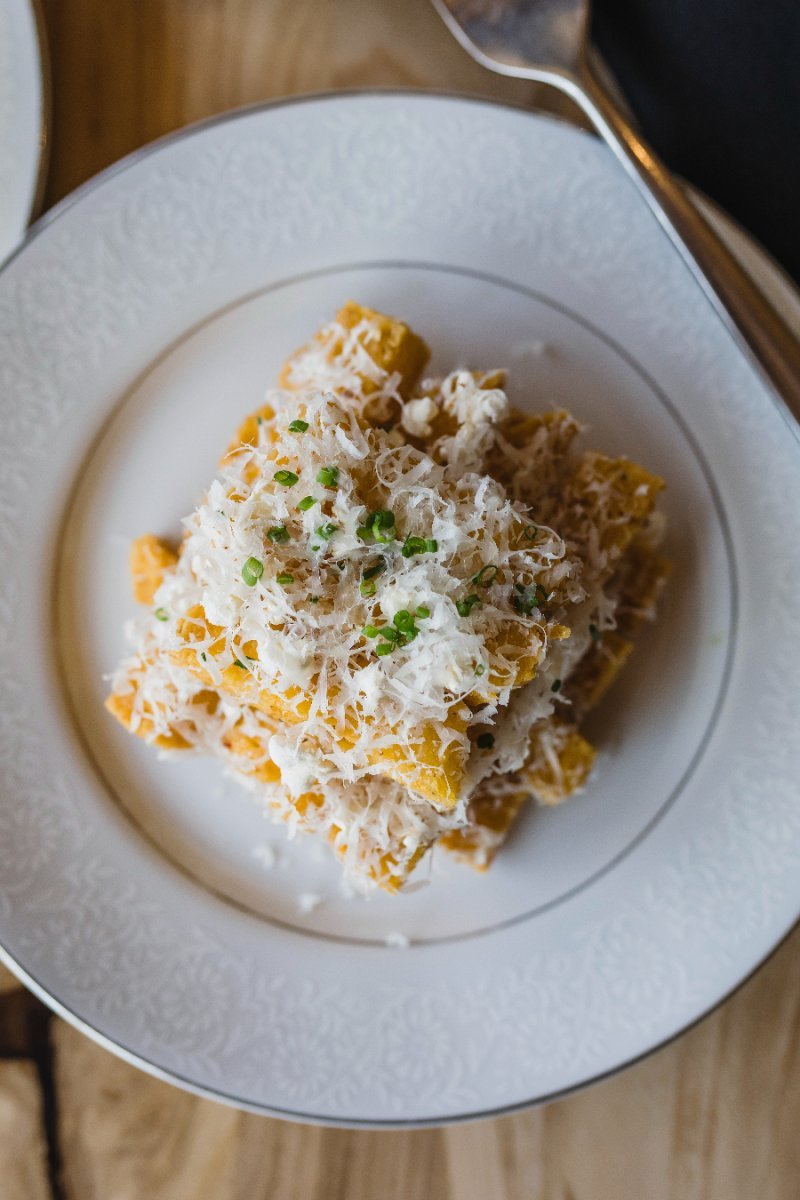 Hearth Restaurant is located at 102 Spadina Crescent E inside the Remai Modern.