After putting out a request for proposals earlier this year, Saskatoon's Remai Modern has just announced that restaurateurs Thayne Robstad and Beth Rogers will be taking over the restaurant space and catering operations at the modern art museum.
The couple's contemporary Prairie eatery Hearth Restaurant opened in 2018 and was quick to receive accolades from publications like Air Canada enRoute (Canada's Best New Restaurants nominee, 2019), as well as placements on the prestigious Canada's 100 Best Restaurants list in 2020 (85th) and 2022 (62nd). Its bricks and mortar location in Avalon has become a go-to for food-loving tourists and locals alike, but outside of sit-down dining, Hearth is also one of the city's most popular catering options.
It is the culmination of these attributes (and more) that Remai Modern decided to give Hearth a contract to run its food and beverage operations which will include event catering and its restaurant and bar in the space formerly known as Shift. Originally opened in 2017, the Oliver & Bonacini-owned concept struggled to gain much traction in the local food scene and shut down last month to make way for some renovations and Hearth's move in.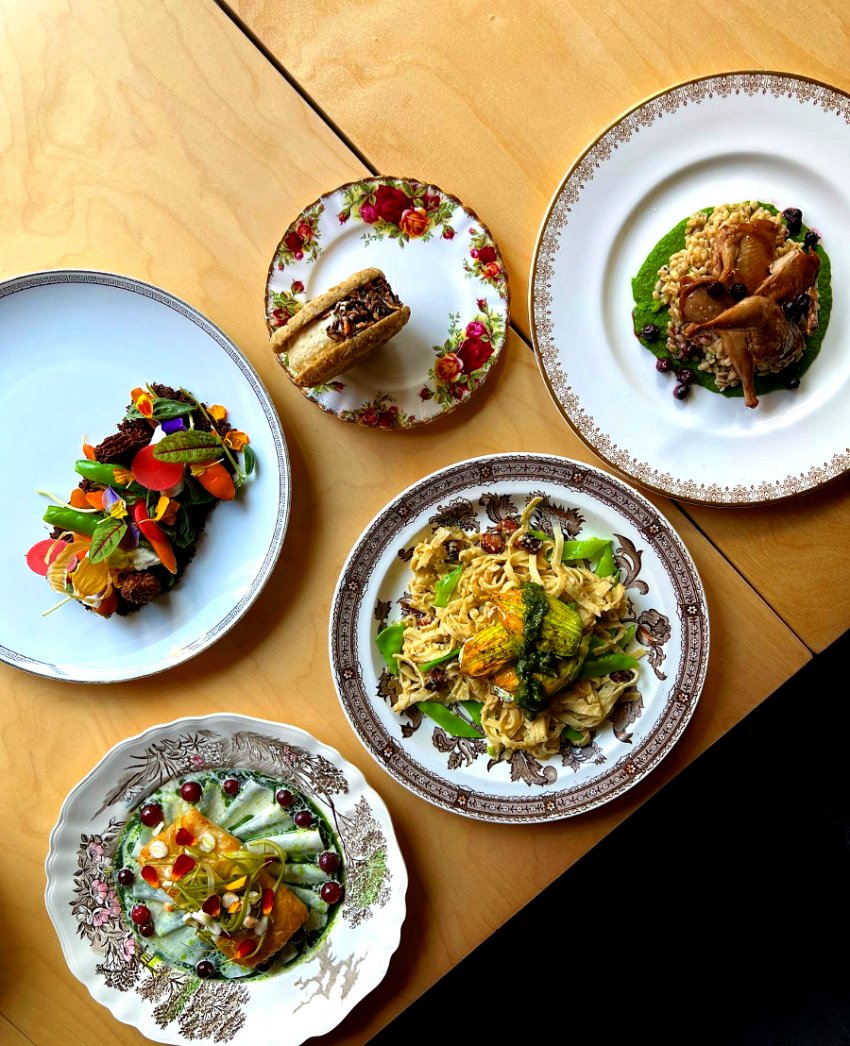 "Hearth's food is a celebration of this province, with ingredients that showcase the incredible depth of flavour present here and dishes that are among the best you can find in Canada," said Aileen Burns, co-executive director ad co-CEO of ther Remai Modern. "Their experience in both the catering and restaurants worlds is a huge asset to our organization, and we know their food and extraordinary hospitality will be a draw both for locals and visitors to Saskatoon."
Hearth's move into the Remai will mean the closure of its original restaurant space located at 2404 Melrose Avenue, but its fair to look at this as an upgrade to a better location and better views with the same Saskatchewan-ingredient-focused cuisine the chef duo has long been celebrated for.
Still, Rogers says that her and Robstad are not fully sure what they will be doing with the space following Hearth's relocation, but it will remain in operation until Hearth at the Remai is ready to open for service.
"It is really important to us to keep all of our staff ;working the whole time throughout this transition process and feel that is the best way to do it. We are also very excited to have one last Christmas on Melrose, says Rogers. "With this new location, we are looking forward to having a small role in helping to make the Remai a warm, inviting place in the community for people to gather."
Hearth will assume catering operations at the Remai Modern next month with their restaurant opening some time in early 2023.