It's always an exciting time whenever Saskatoon chefs Beth Rogers and Thayne Robstad unveil a new menu item at Hearth. One particular offering caught our attention over the weekend, and let's just say we've already begun making travel arrangements.
As is the case with many Hearth dishes, the savoury cheddar cruller is a relatively simple idea made spectacular by the artistic culinary minds of the two talented co-owners. In addition to its stunning presentation, the dish is also beautifully balanced by the addition of Canadian bacon, grandma pickles, and pickled mustard seed.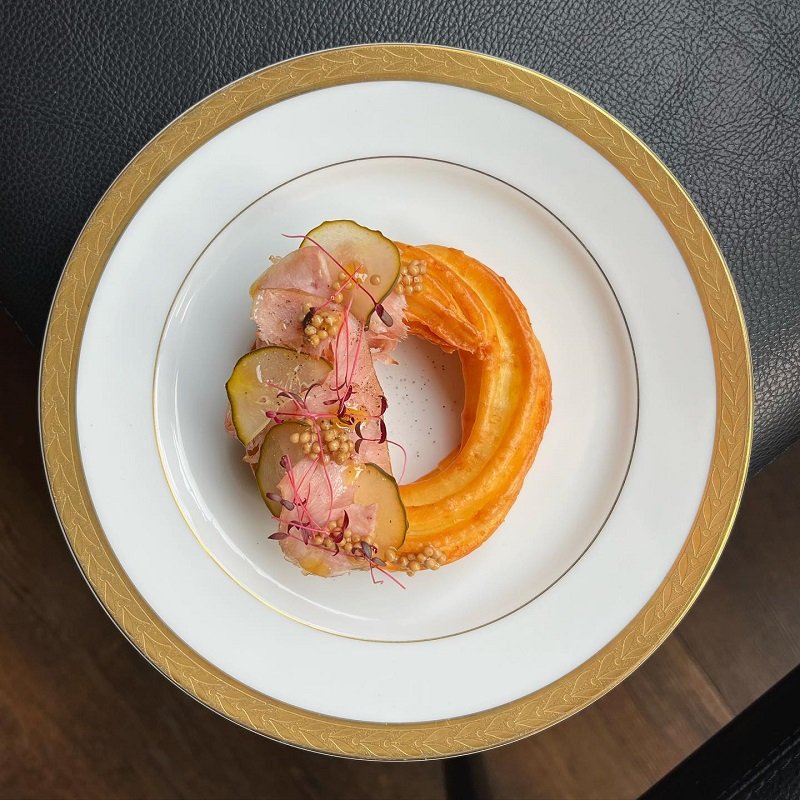 Hearth Restaurant is open Wednesdays through Sundays from 5 to 10 p.m.