Someone get me to Vancouver stat because this new lineup of chopped cheese sandwiches by Downlow Burgers has piqued my taste buds.
The famed sandwich of New York bodegas could be described as a lovechild of a patty melt and a sub sandwich—and a cheesesteak as well, I suppose. (Quite the ménage à trois going on here.)
Classically, it's a hoagie filled with a grilled and chopped up burger only with a mix of cooked peppers, mushrooms and onions, spices and topped with cheese, but of course Downlow Burgers plans to put their own tasty spin on things when the monthly chopped cheese night kiccks off on Monday, March 13.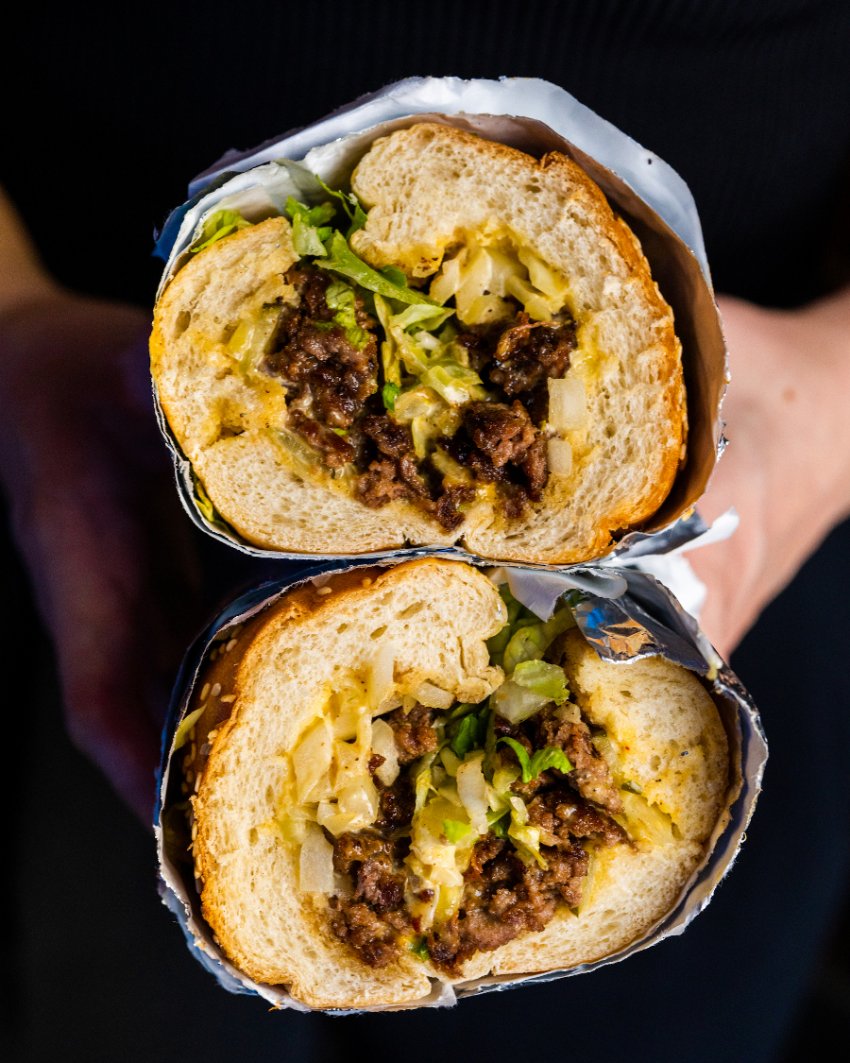 "We absolutely love all things American fast food culture-related and the chopped cheese is definitely up there, and we thought it would be fun to make our own version of the sandwich with a once-a-month pop-up,"said Doug Stephen, co-owner of DL Chicken, Downlow Burgers, Vennie's Sub Shop, and The Drive Canteen. ""We're so excited to explore all of the different ways [the sandwich] can be put together, and look forward to slinging even more unique flavours in the months to come."
As of Monday, March 13 at 5 p.m. every second Monday of the month will see the popular burger spot—which is tucked inside The American—serving up a classic chopped cheese, along with three variations on the theme and a monthly rotating feature.
There's "The DL Way" (chopped beef patty, DL medium spice, American cheese, green peppers, onions, mushrooms, shredduce, tomato, mayo, ketchup), "The Americana Way", "The Chicken Way" and "The Plant Way" for vegan folks (fried chick'n tenders, SinQueso vegan cheese sauce, shredded lettuce, pickled red onions, Vegannaisse, ketchup). All varieties come in a foot-long sesame seed bun.
Downlow Burgers is located at 926 Main Street inside The American. Its Chopped Cheese Mondays will take place on the second monday of every month from 5 p.m. to close.