Spring has officially arrived in Vancouver and to celebrate the new season, Downlow Burgers just revealed a brand new menu revamp featuring a slew of new handheld offerings that range from classic cheeseburgers and fried chicken sandos to plant-based burgers and beyond.
"We're kicking off spring with a refreshed menu, featuring the same great tasting burgers, but focusing on cheeseburger flavours, snackable and shareable sides, and a few plant-based items," says co-owner Doug Stephen. "In the past two years and a half, we've seen what people love to crush, and our cheeseburgers are definitely the most popular!"
Some of the cheeseburger creations guests can expect to see on the new Downlow Burgers menu include The Americana (special sauce, lettuce, cheddar cheese, onions, and pickles), The Fat Boy (cheddar cheese, Coney Island-style chili, mustard, mayo, lettuce, tomato, house pickles, onions), and The French Onion (Gruyere cheese, caramelized onions, French onion sauce).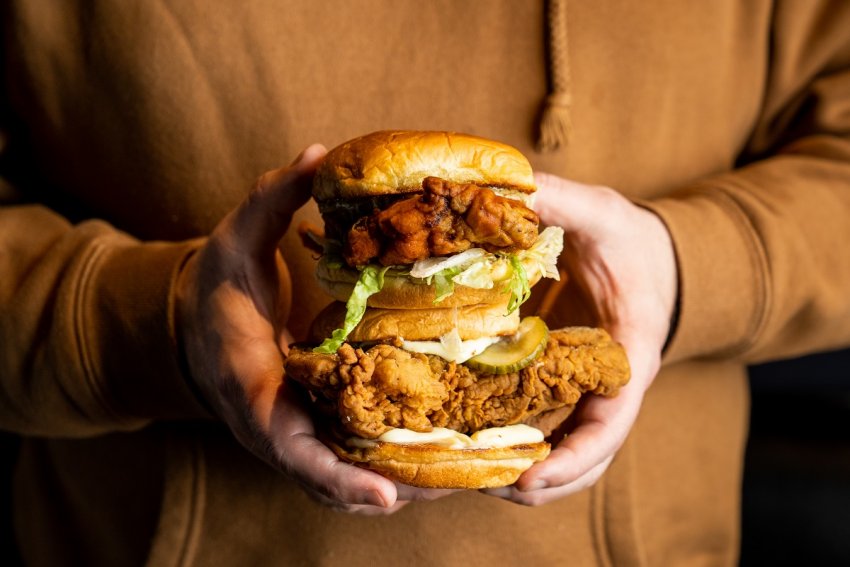 Also on offer for the spring season are two exclusive fried chicken sandwiches, three new vegan handhelds, and a wide array of sides and share plates.
"It was important to us to have an inclusive menu for a variety of people, especially since The American is such a great community hot spot," adds Stephen.
Downlow Burgers is open Sundays through Thursdays from nooon to 10 p.m. and Fridays through Saturdays from noon to 11 p.m.