While some of the kids in the family may be mulling over the news that the Easter Bunny is not real, grown-ups need some actual news to chew on over the long weekend.
From Winnipeg's exciting new food security council that's in the works, and pot-infused ice cream being scooped up by plenty of excited Calgarians, to a fine dining Vancouver chef making the shift to taco-casual, here are some of the most interesting Canadian food news stories from the last little while.
Winnipeg's food council moves forward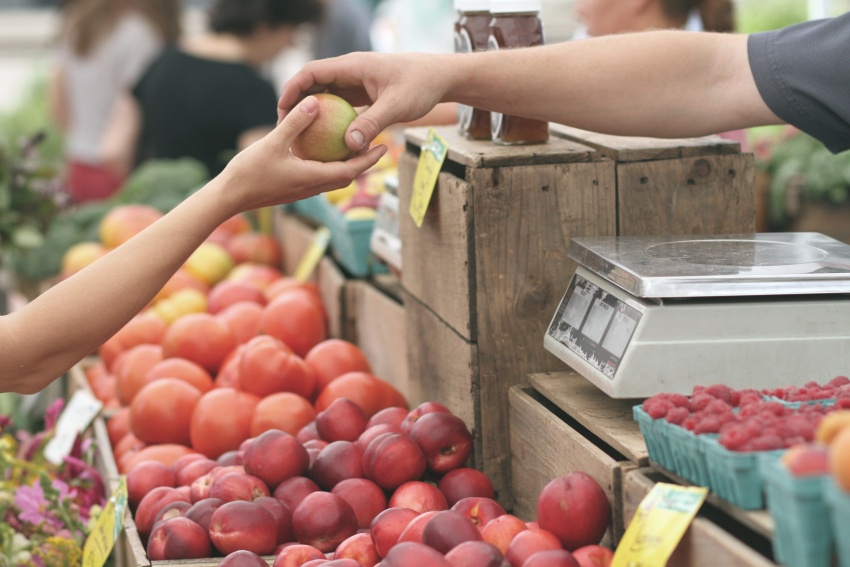 A few months ago, City of Winnipeg announced that it would be looking into forming a local food council that aims to improve food systems within the city. Now, the council is officially moving forward, with focus around improving urban argriculture, regulating what products can be sold at farmers' market and plenty more. There are 12 council seats available, and eager and passionate food folks are encouraged to apply before April 21, 2017.
Read more about this great initiative and how to apply in this Metro News article.
Vancouver chef Stefan Hartmann leaves Bauhaus for Tacofino group
After moving to Canada from Berlin several years ago, Stefan Hartmann entered the Vancouver food scene as the executive chef of high-end German restaurant, Bauhaus, in the Gastown neighbourhood. This week, it was announced that he would be moving on from Bauhaus, trading in fine dining for lively and casual West Coast chain, Tacofino as regional executive chef. As Alexandra Gill writes, Tacofino began as a small food truck operation in Tofino and has now grown to have multiple locations in Vancouver and Victoria with plans to continue east.
Definitely a shift in terms of culinary styles, the change of direction speaks to the desire to find better life/work balance as well as stability in work with a larger restaurant group, as opposed to trying to make something independent work in a high stakes scene.
Read more about Hartmann's move to Tacofino and get a glimpse into other chefs who have made the move from fine dining to major restaurant groups or chains in this Globe and Mail feature.
Marijuana-infused ice cream for sale in Calgary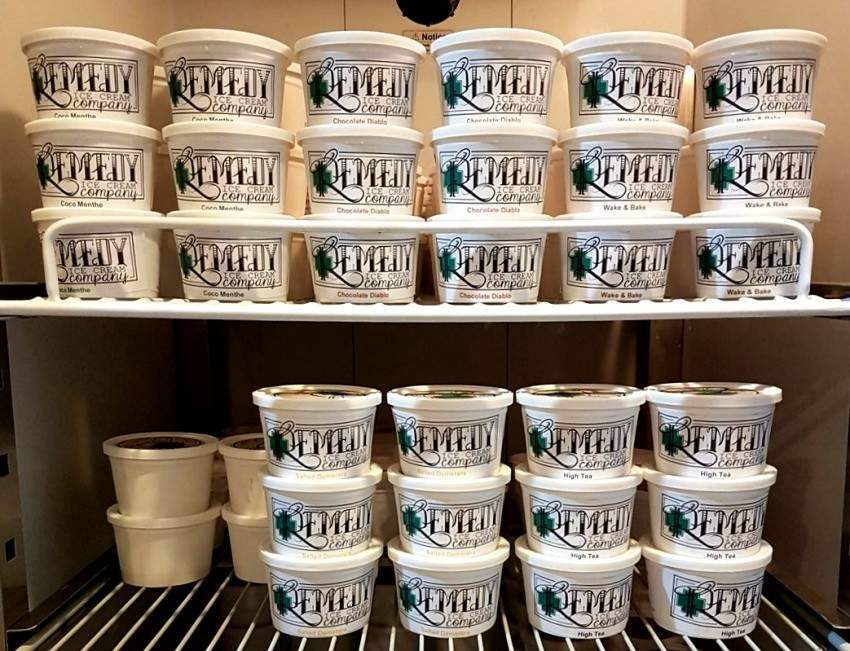 Legal or not, edibles in this category are on track to become one of the biggest food trends for late 2017 and into 2018. Remedy Ice Cream Co., a marijuana-infused ice creamery, made waves in the news in Calgary this week. The company delivers in the Calgary area and offers next-day shipping across Canada. So, if you're wanting to add a little kick to your ice cream sundae, this could be just the thing you've been waiting for.
Read more about the first of its kind company and the people behind it in this CBC News story.
Why are Canadian restaurants rarely on worldwide restaurant lists?
Another year, another "The World's 50 Best Restaurants" list that is devoid of any Canadian establishments. What's the reason for this? It could be plenty of things, from very few of the "top secret" 1,000 international judges (if any?) being from Canada to the argument that the country in general is more or less a trend follower than a trendsetter on a global scale.
"Our desperate hunger to be part of pre-existing trends has also allowed ad agencies seeking to capitalize on the need for over the top, viral foods and social media-friendly aesthetics to successfully open restaurants." writes Claudia McNeilly in the piece.
While many don't agree with everything about this article, and it's only one way of looking at the issue, it certainly is a fantastic conversation starter.
Take a few minutes to sit down and really give this feature from the National Post a good read.
The Cheesecake Factory expands to Canada
Moving from the topic of world-class restaurants to questionable quality massive restaurant chains, The Cheesecake Factory has plans to open up its first Canadian location in Toronto later this year. The chain, much like its American cousins (Appleby's, Chili's, et al.) is known for big portions and low prices. This piece from the Financial Post, though, notes that the chain will likely need to adjust its concept substantially to be accepted by the average Canadian as we aren't typically quite as, uh, accustomed to excess on a plate, as folks in the United States.
Read more about The Cheesecake Factory and why experts are unsure of their success in the Canadian market in this Financial Post article.
Benjamin Bridge's new Nova 7 vintage to be wild fermented