When it comes to iconic Canadian snack foods, there are few things as prolific and polarizing as ketchup chips. From countless grocery store lines of the (generally) salty and tangy flavoured potato chips to the arguable benchmark that is Old Dutch, there is a spectrum of brands a Canadian can opt for if they do love the unique junk food offering.
I consider myself something of ketchup chip connoisseur and an undying fanboy...and unapologetically so. I brought a suitcase full of snack-size bags of Old Dutch ketchup chips with me to the 2018 Olympics in PyeongChang to hand out while inside Canada Olympic House. Back in 2014, I orchestrated what was then a comprehensive taste test via Eat North to determine the best brand of ketchup chips in the country.
Old Dutch easily claimed that title all those years ago–with No Name coming in a surprising and respectable second place–but now things are a little different in the ketchup chip industry. There's been some newcomers and I think it's time for a re-testing that includes several companies that we missed out on initially including Covered Bridge and Tomahawk Chips as well as the just-released Ruffles Double Crunch Ketchup Potato Chips.
After receiving several messages from different friends about this new variety of ketchup chips–bless you all–I would be remiss to not seek them out and give them a try.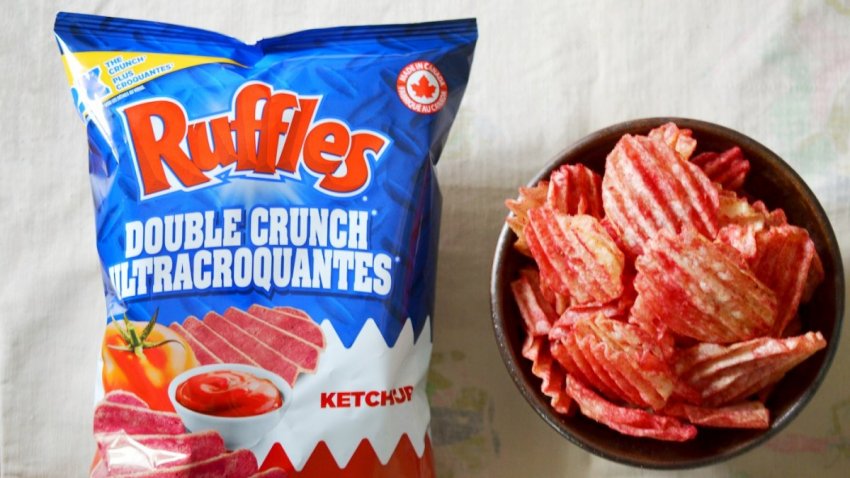 I'll need a potato chip nerd to correct me if I'm wrong, but to my knowledge, this is the first time Ruffles has released a ketchup chip flavour. Within context, the Ruffles Double Crunch Ketchup Potato Chips do not disappoint in both flavour and texture. Ultra crunchy and boasting an healthy amount of ketchup seasoning on each chip, any self-respecting ketchup chip lover would appreciate this new distinctly Canadian offering from Ruffles.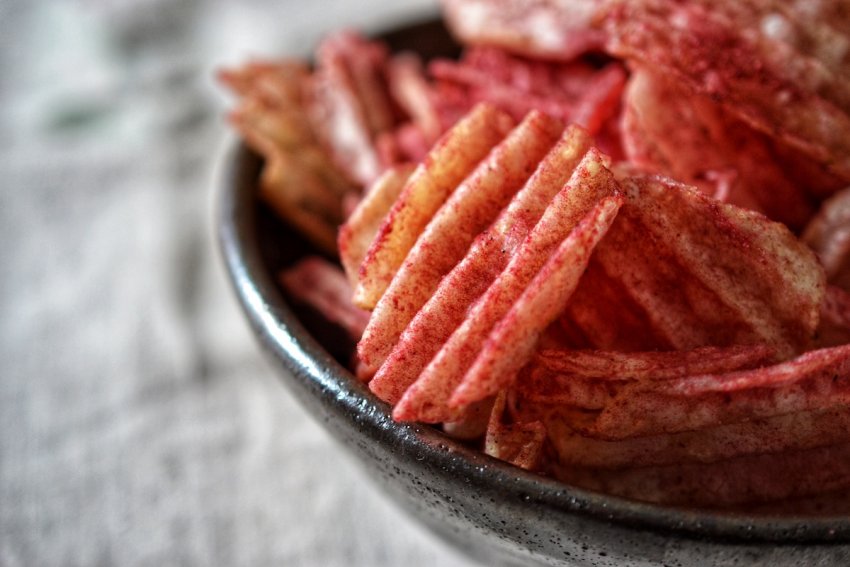 It seems fair to point out that they taste remarkably similar to Loblaws' PC Loads of Ketchup Flavour Rippled Potato Chips, albeit slightly more crisp. This is purely speculation, but I now have to wonder if Frito-Lay Canada co-packs for Loblaws' two lines of potato chips.
TL;DR - If you love ketchup chips as much as I do, you'll likely be pleased with this new line of ketchup chips from Ruffles.