Opened in April 2023, Jungle Room has quickly become a popular go-to for Vancouverites and tourists alike thanks to a lush, elegant interior and an inventive menu.
Recently, the restaurant unveiled its first substantial menu change since opening its doors. Developed in tandem by Jungle Room head chef Krisyanto, pastry chef Mariko Foster, and consulting chef Alessandro Vianello (Vianello Hospitality), there is much to be excited about when it comes to the restaurant's new food and drink offerings.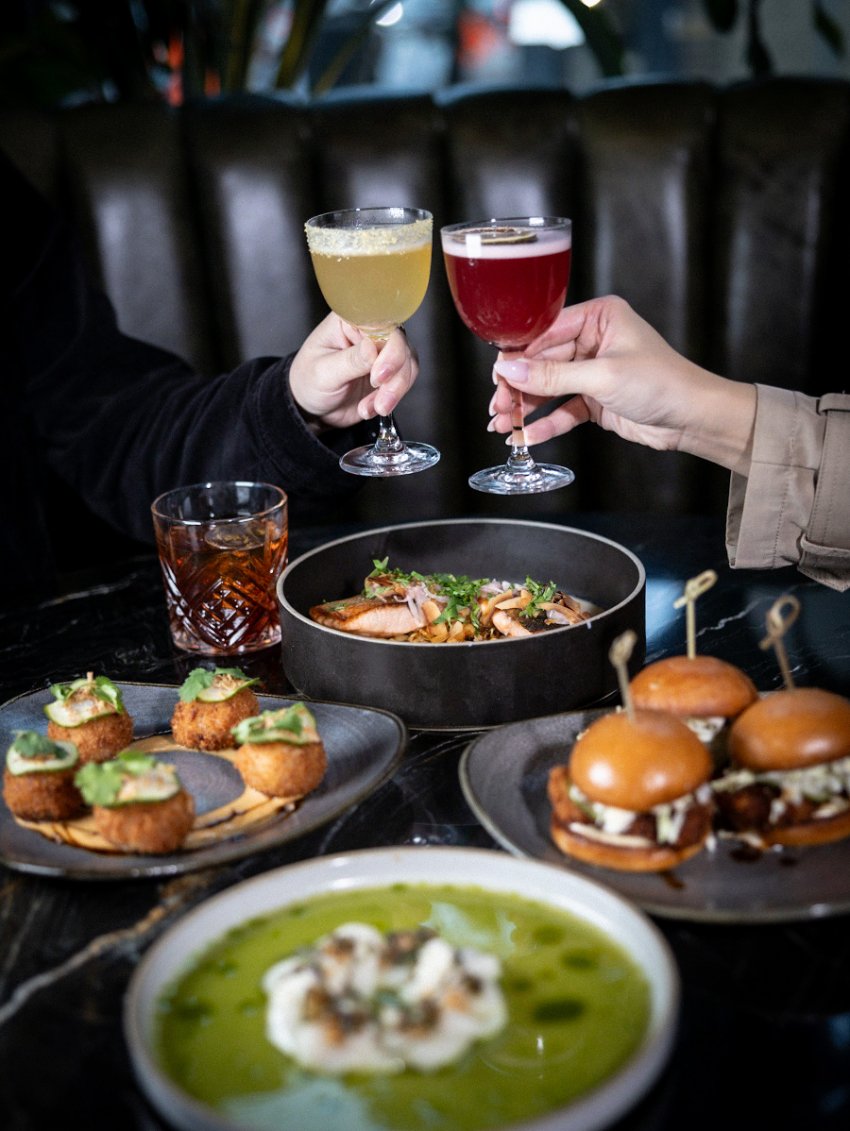 The Jungle Room's new food menu takes much inspiration from Krisyanto's and Foster's family roots (Indonesian and Japanese respectively). Dishes like the Wild Mushroom Bubur (Indonesian-style congee, with XO, walnut, burnt scallion oil, kecap manis, crispy yam), Seared Spring Salmon (Javanese opor sauce, pearl couscous, caramelized cabbage, chilli oil, sambal matah, toasted coconut), and Nasi Goreng Arancini, and Katsu Sliders are just a few examples of what to enjoy while sipping on a cocktail or two.
"We're thrilled to offer our guests an innovative and immersive dining experience at Jungle Room," said Kevin Frank, Jungle Room's owner. "With our amazing new food and drink menus, we've elevated the journey, inviting our patrons to embark on a tantalizing adventure that will leave a lasting impression."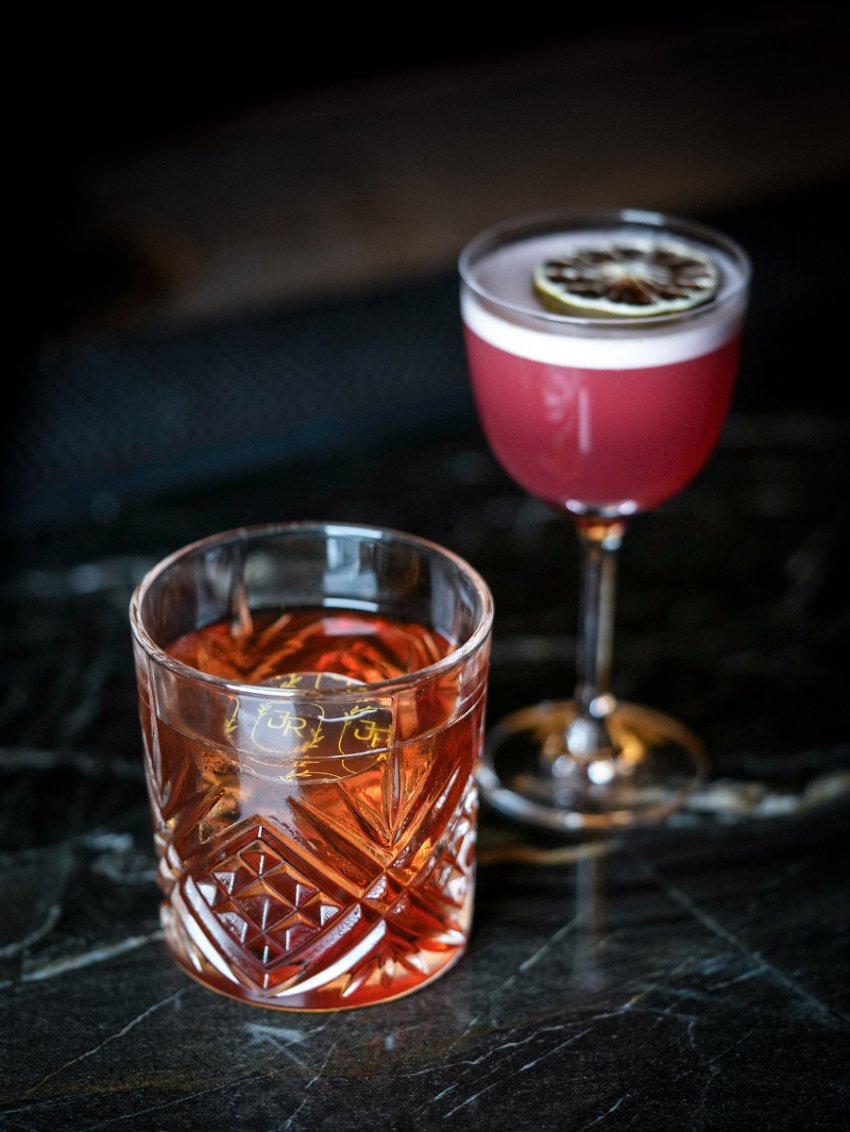 Complimenting the food is an extended wine menu as well as an extensive cocktail list by bar manager Emily Vey. There are twists on classic drinks like the Daiquiri and the Toronto, in addition to vibrant creations like the Tiger Breath (Patrón reposado tequila, lime, pineapple, jalapeño honey, and hibiscus) and Bikini Bottom (mezcal, apricot brandy, and a grilled pineapple shrub).
Jungle Room also donates a portion of proceeds from its cocktail sales to Pacific Wild, an initiative that helps to preserve BC's Great Bear Rainforest.
If you're looking for an especially economical time to visit, swing by this eatery during its daily happy hour betweem 3 p.m. and 6 p.m. or its late night happy Hour from 10:30 p.m. until last call.
Jungle Room is located at 961 Denman Street. To stay up-to-date on the restaurant (including details on its soon-to-be-announced weekend brunch service), folks are encouraged to follow along on Instagram: @jnglroom.