Peak truffle season is officially upon us and, for the second year in a row, Calgary's Bridgette Bar is celebrating with a slew of decadent truffle-centric offerings.
Concorde Group's senior culinary director JP Pedhirney is the brainchild behind the annual restaurant festival (which started at Bridgette in 2019, but was also held by Pedhirney years ago at his former restaurant, Muse), but restaurant chef Sterling Cummings was tasked with the creation of this year's a-la-carte menu.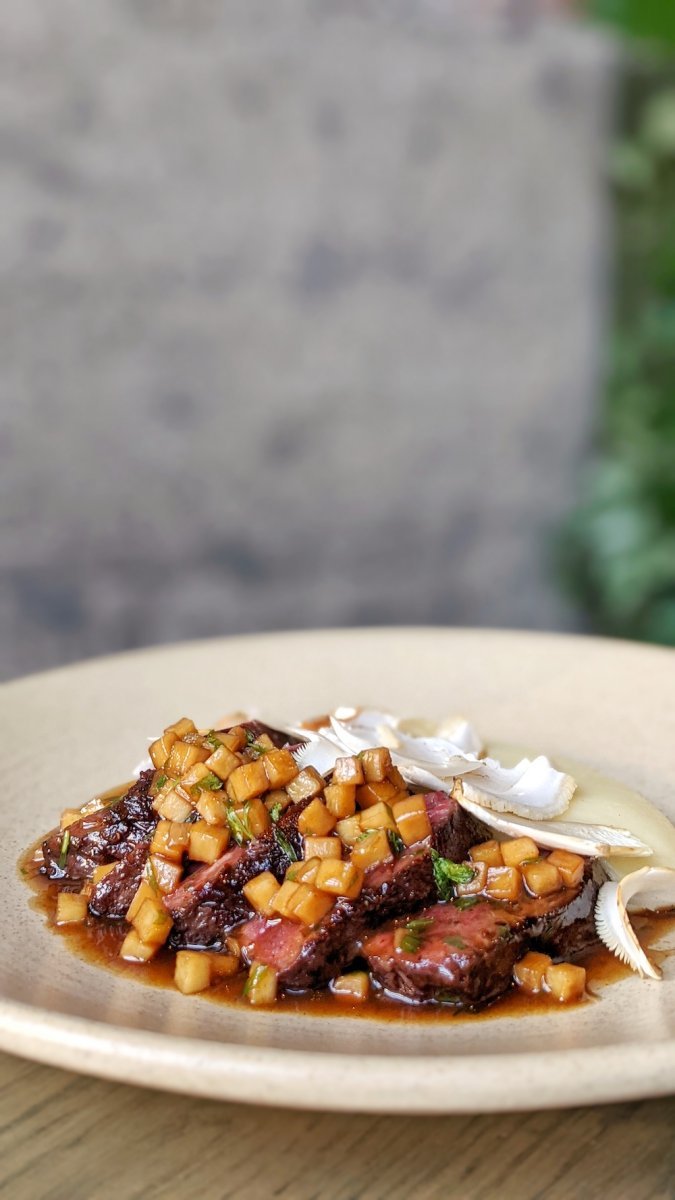 "It's always incredible to be able to use luxurious ingredients during peak truffle season," chef Cummings explains. "Creating a great dining experience for Calgarians where they can eat rich and exclusive ingredients at a reasonable price point is really special to us."
Chef Cummings has assembled a luxurious selection of seasonal mushroom and truffle dishes, including a chicken liver mousse with black garlic emulsion, black truffle, thyme, and sourdough; a mushroom pizza with charred onion, scallion, and friulano; a 32-ounce t-bone steak for two with perigourdine sauce, black truffle, and frites; and a dark chocolate and porcini namelaka with rosemary, lemon caramel, and milk crumble.
Additionally, guests will also have the option to add an extra heap shaved black Burgundy truffle and shaved white Alba truffle to any of their orders for $10 and $15 respectively.
Bridgette Bar's Truffle and Mushroom Festival takes place from November 6 to 15. Reservations can be made online.