For years, residents of Southern Albertan communities looking to take part in a Pride event have had to commute to either Calgary or Banff. This week, however, Canmore is starting its own tradition courtesy of chef Tracy Little and Tapas Restaurant.
In addition to hosting its inaugural Pride Prism Party on August 25 (the first Pride event of its kind in Canmore), Tapas Restaurant and chef Little have developed a polychromatic Pride-themed tasting menu to promote inclusivity while raising funds for Skipping Stone Foundation.
Served on Pepō Ceramics plateware, each dish in chef Little's seven-course menu will take guests on a deliciously thought-provoking journey through the colours of the rainbow Pride flag, and flows cohesively from one to the next to reflect the harmonious diversity that Pride season promotes.
From a raspberry-crusted carpaccio with shaved Swiss chard stem, chili oil, and pickled cherry remoulade to a fermented squash puree with chevre and lovage-stuffed ravioli, golden beet chip, curry espuma, and foraged goldenrod, the multi-course menu manages to stay on theme without straying from chef Little's signature style.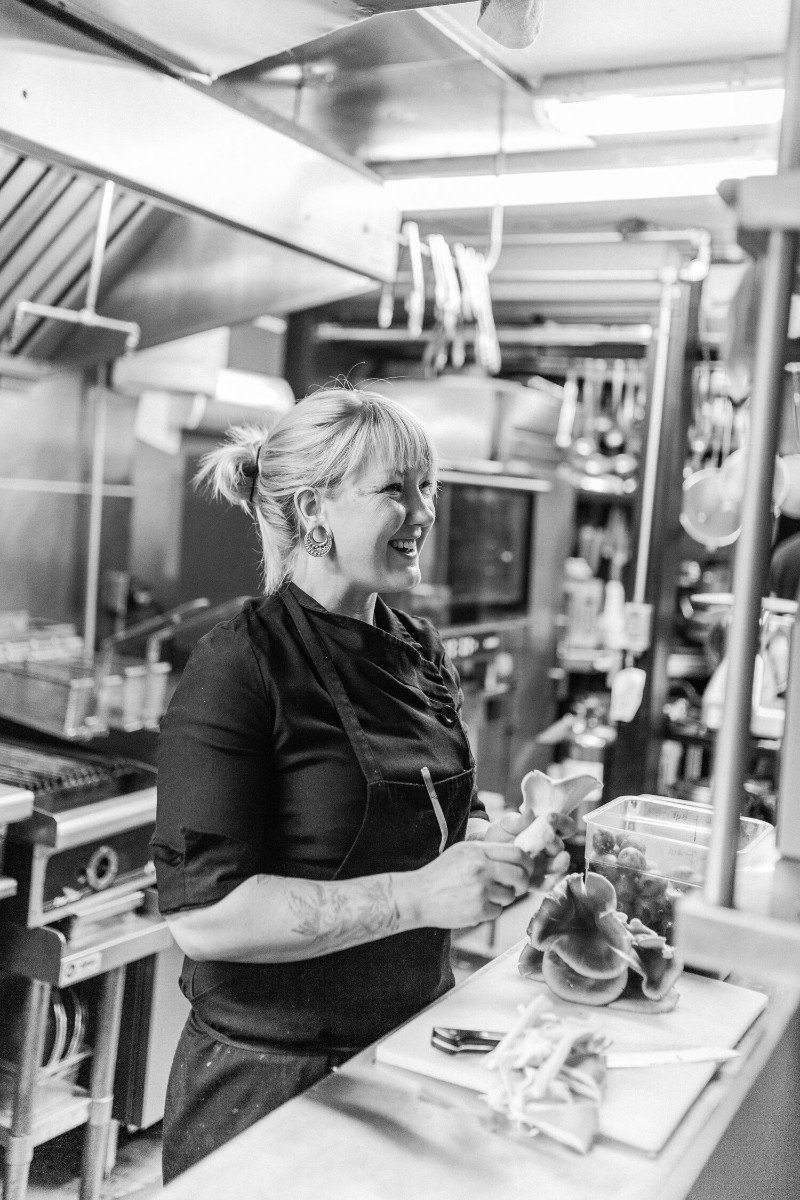 Skipping Stone Foundation aims to connect trans and gender diverse youth, adults, and families with comprehensive and low-barrier access to the support they need--a mission to which Little is strongly connected.
"When I was a youth, I had a stint as a street kid in London, Ontario and Vancouver," Little explains. "If there had been an organization like Skipping Stone then, half the other kids wouldn't have been there because they would have access to the help they needed when their families turned them away."
Tapas Restaurant's Rainbow Tasting Menu is priced at $70 per person and will run from August 25 to September 8; $10 from each sale will go directly to Skipping Stone Foundation. Reservations can be made online.