The first week of August once again marks the return of the Alberta-wide cocktail initiative Shake, Stir and Strainbow! in support of Skipping Stone Foundation.
Presented in collaboration with Eat North and Remy Cointreau, the three week campaign kicks off on Friday, August 4 and runs until Aug. 25. It sees over 60 restaurants and bars in Calgary, Edmonton, Banff, Canmore and Jasper serving stunning Pride-inspired cocktails for the cause.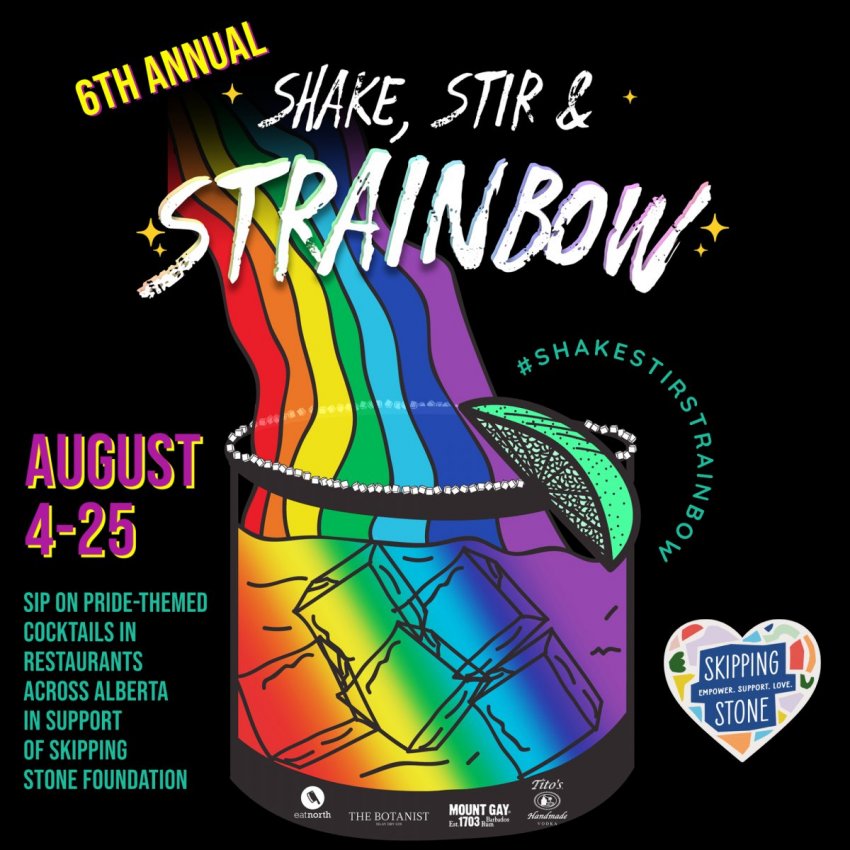 A minimum of $1 from each cocktail sold at participating businesses will be donated to Skipping Stone, a queer-minded charity that supports trans and gender-diverse individuals in the province through a wide range of year-round programming.
"We are always excited for August to roll around thanks to Shake, Stir & Strainbow! and all of the fun cocktails people can sip in cities like Edmonton and Calgary for our cause," says Skipping Stone's founder Lindsay Peace. "It also helps to foster inclusivity and diversity through conversations from restaurant owners to service staff to patrons and I think that is a truly wonderful thing."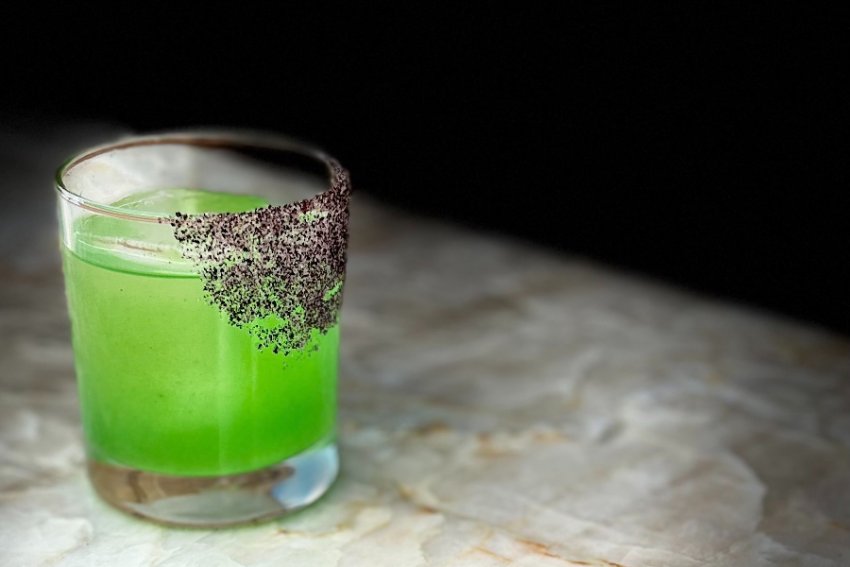 Participants include restaurants and bars of all shapes, sizes and concepts such as: Major Tom, JINBAR, Biera, Fonda Fora, Fortuna's Row (their creation 'Pandan' is pictured above), Sauvage Canmore, The Ship and Anchor, Fairmont Palliser, Jasper Brewing Co., Alumni, Poolside at Hotel Arts, Native Tongues, Sukiyaki House, Calcutta Cricket Club, Bridgette Bar, The Eden, and many more.
Last year's Shake, Stir and Strainbow! campaign raised over $15,000 and Eat North's Dan Clapson says they are hoping for similar or better results for 2023.
"It's hard to believe this is our sixth year of doing this Pride-themed cocktail fundraiser for our friends at Skipping Stone. The amount of creativity from bartenders across the province never ceases to amaze us and, on behalf of Eat North, I thank them to helping support this cause that is near and dear to my heart," explains Dan Clapson.
Shake, Stir and Strainbow! 2023 runs from Aug. 4-25. The full list of participating restaurants and bars can be found online.