Although there was a little uncertainty with regards to its official Canadian premiere date, Hulu's new Top Chef-meets-Survivor cooking competition Chefs vs. Wild will make its debut in Canada by way of Disney+ tomorrow.
The series, which actually premiered in the U.S. in late September, pits two teams of two against one another in a first-of-its-kind challenge to see who can not only survive the potentially-extreme elements, but who can also serve up the best multi-course meal using only the ingredients available to them in in their immediate surroundings.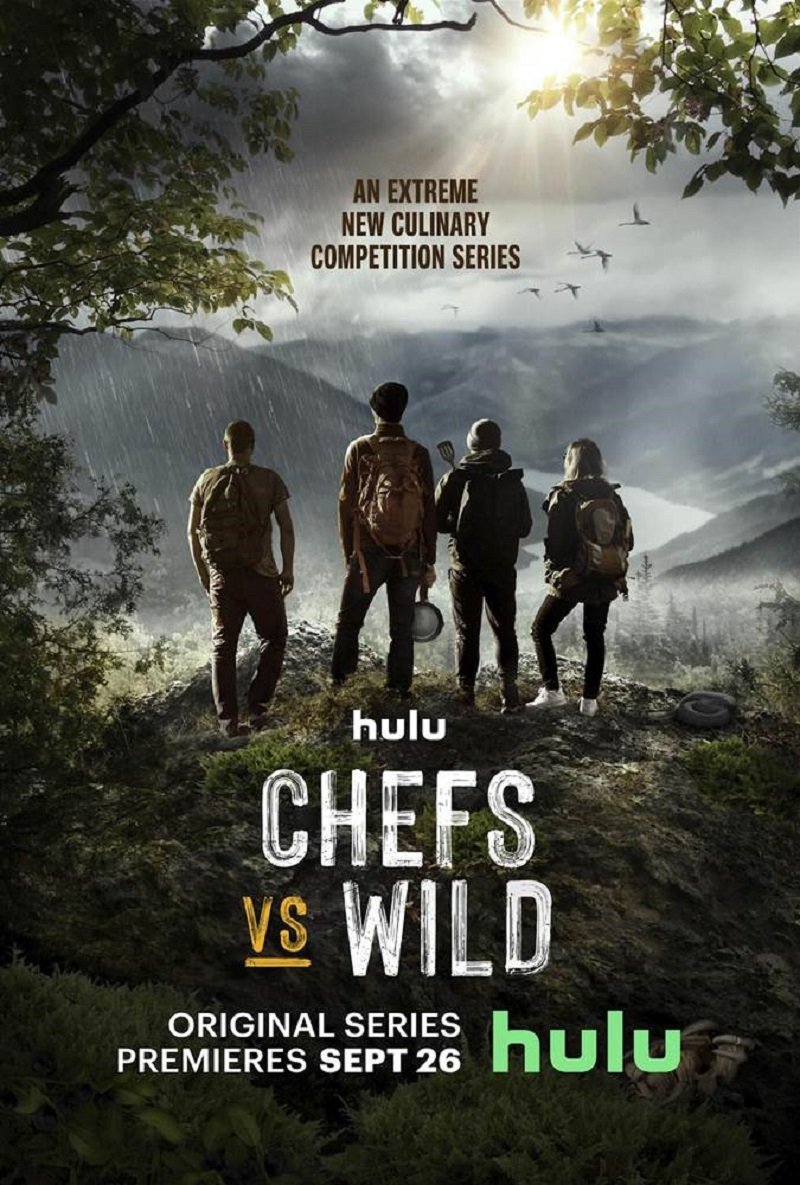 Canmore-based chef Tracy Little has long been known for creating imaginative and immaculately-designed dishes where foraged, wild ingredients are the star. From her time at Milton Lake Lodge to taking the helm of The Sensory Restaurant and Wit Bar, to seeing her restaurant vision come to life where she now resides at Sauvage, chef Little's passion for the bounty of her home region has played a significant role in putting Canmore on Canada's culinary map.
Although chef Little won't be featured on the show until Episode 7, since the series is kicking off in Canada tomorrow, we couldn't think of a better way to provide Canadians with a preview of what's to come than by chatting with the multi-talented Alberta-based chef herself.
What inspired you to apply for Chefs. vs Wild?
They actually reached out to me, which I thought was really cool. When they invited me to try out I was extremely optimistic since this is exactly what I do for a living so I thought that it would be a perfect fit!
What was your reaction when you found out that you were going to be on the show?
I was extremely excited when I found out that I was going to be on the show. My mind kept reeling with how cool of an opportunity this was for me to get the word about Sauvage out there and to show people what I can do.
How do you think Chefs vs. Wild compare to other food-focused reality series?
I imagine that with other cooking competition series you get a warm comfortable bed at night, and you're not 4.5 days starving by the time the actual "showdown" happens, so that was pretty hardcore. This show really tests your grit and dedication as a chef. I think what you go through really evens the playing field since it's hard to strut in like a peacock when you're feeling that "in touch with nature", it really is about what you could pull off out there.
What was your favourite part about your experience?
Foraging is what I do, but it is a lot harder in the mountains where it is freezing for half the year. My favourite part of the competition was being out there and seeing these ingredients in the dead of winter; there was still green growing under the snow. It probably makes me a nerd but it was hugely exciting!
Least favourite part?
I hate camping. I usually book a hotel and call it "the cabin". This was the hardest thing I [have] ever done.
Why should Canadians tune into Chefs vs. Wild?
Canadians should tune in to Chefs vs Wild to cheer on their fellow Canadians; from survivalists to chefs, there are a bunch of local participants which is pretty amazing to see on an international show.
Editor's note: The Canadian premiere of Chefs vs. Wild has been delayed indefinitely.
Watch: Chefs vs. Wild series trailer