It's no secret that we love a good Canadian-made sauce, so when we heard of a cool new line of artisanal sauces that recently debuted at Calgary's Dandy Brewing Co. we had to check it out.
What we found was a versatile combination of highly-craveable saucy concoctions from none other than former Cannibale, Blue Star Diner, and Dairy Lane Cafe marketing manager and current Victoria Park BIA marketing manager, Kelly Mandeville.
The inaugural Monster Sauce lineup features a variety of flavours that range from the chili-infused Garlic Hot Honey made with raw honey, whole chilies, garlic, and a touch of apple cider vinegar to the roasted and toasted Chili Crisp made with fried garlic, ginger, onions, chilies, peanuts, seaweed, and salt.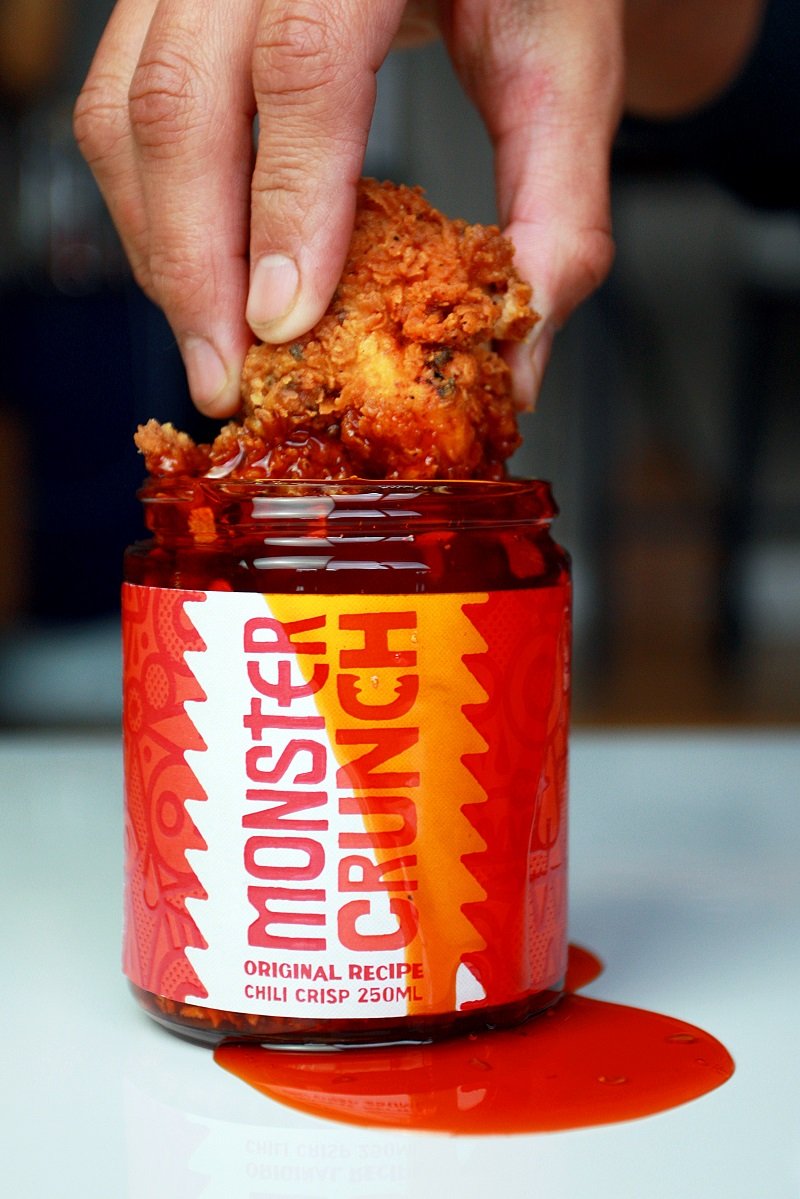 "We wanted to make something that really highlighted the delicious flavours that we're always drawn to," Mandeville explains. "Monster Crunch brings those roasty, toasty, garlicky, and spicy flavours that really compliment comfort foods like fried chicken and mac and cheese. Shorty's Hot Honey fills that need for sweet heat with a little punch."
The full Monster Sauce lineup is now available online and at Dandy Brewing Company, and considering its new pizza program and the quality of cuisine chef Merritt Gordan is known for serving up at the Dandy Tasting Room, we couldn't think of a better place to run Calgary's newest spice gauntlet.