After being forced to offer scaled back formats during the pandemic, the Toronto International Film Festival is officially returning in full force two weeks from today. To add to the glitz and glamour of what is arguably Canada's most prestigious film festival, the Ritz-Carlton Toronto will once again be offering its own equally-extravagant culinary creations.
At EPOCH Bar and Kitchen Terrace, guests will be able to choose from cocktails like the Film Noir (activated charcoal, Tanqueray Ten, sake, yuzu, liquid nitrogen) and the El Mariachi (Don Julio 1942, mezcal tepeztate, agave, Aztec bitters, ice globe), as well as dishes such as the Surf and Turf Royale (dungeness crab, A5 Wagyu fillet, shaved foie gras) and the Uni Toast (Hokkaido uni, smoked eel, caviar).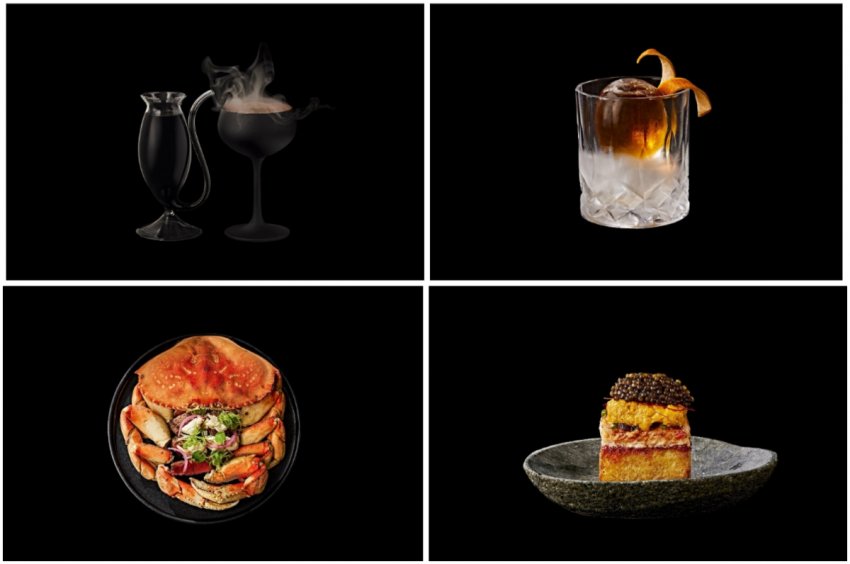 TOCA will be offering an array of Italian-inspired fare, including dishes like Risotto all'Aragosta (poached lobster, aged acquerello carnaroli rice, 24-month aged DOP Parmigiano Reggiano, uni, zucchini blossom, scallops, bronze fennel) and cocktails like the Italian Stallion (1922 Fernet Branc, house ginger beer).
Hotel guests will also be able to find a few special additions at the Ritz Bar, including the Precedented Thymes (thyme, Granny Smith-infused Chopin Vodka, Calvados, 1985 Alvear PX, carbonated cinnamon water, thyme, lemon thyme, dry ice bubbling thyme garnish) and the SS Minnow (Plantation XO 20-Year-Old infused with grilled pineapple, 5-spice honey syrup, coconut oil-washed Duquesne Rhum Agricole, Polynesian tiki with lemon oil fire).
The Toronto International Film Festival takes place from September 8 to 18. The entirety of the Ritz-Carlton Toronto's TIFF offerings can be found online.