Although the September long weekend signifies the impending conclusion of summer, news about the return of celebrated chef Garrett Martin's Crunchy Mister's Sandwiches this upcoming Labour Day may just have Calgarians welcoming the new season with open arms.
Despite the resounding success of the first Crunchy Mister's, there was uncertainty as to whether or not the event would be able to operate in the current climate, but thanks to the implementation of a new take-out only format, chef Martin's French-inspired sandwich pop-up will return to Local 522 on September 7.
Similarly to last year's pop-up, the Crunchy Mister's menu will feature a lobster roll au poivre, along with the addition of comte fries, tomato salads, and a Normandy fried chicken sandwich based on the classic autumn French chicken dish, poulet á lá Normande.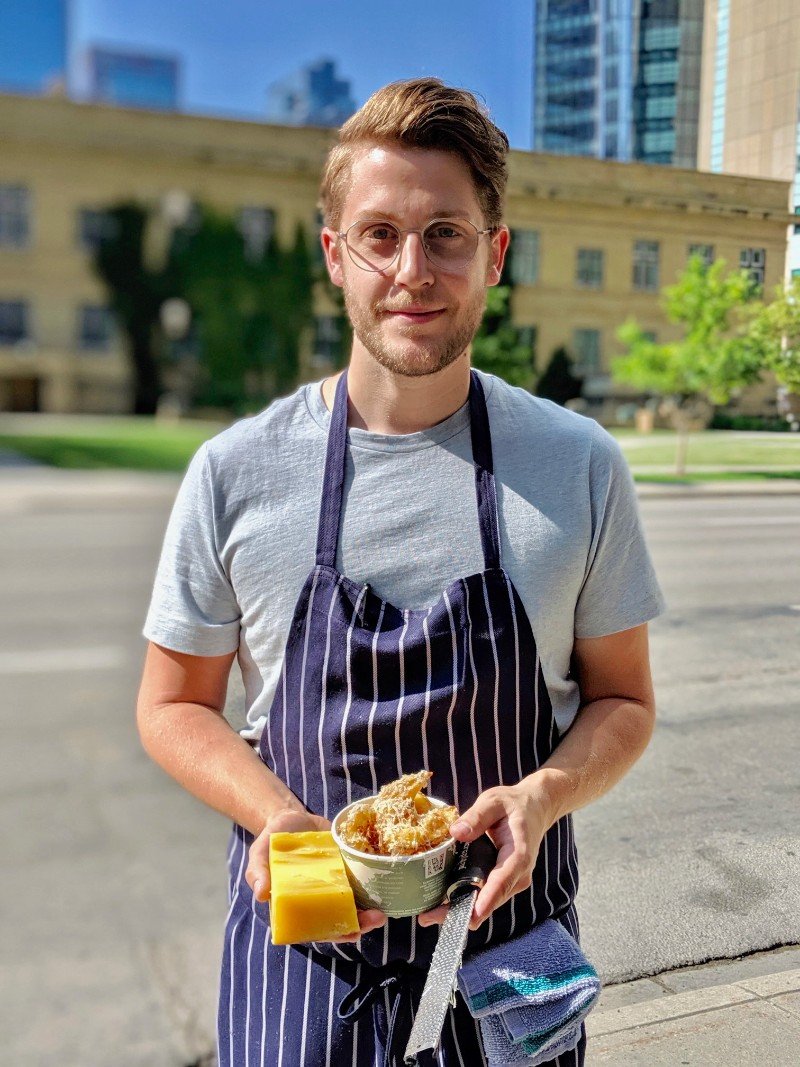 Chef Martin will once again be joined by Calgary brewer Annex Ales, of which craft sodas will be available for purchase on site at Local 522.
Crunchy Mister's Sandwiches pop-up will take place on September 7 in a first-come-first-served format, from noon until everything is sold out. All proceeds will be donated to the Alberta Cancer Foundation.