Following a successful trial run of its first saffron harvest last fall, Nova Scotia's Coastal Grove Farm has produced yet another crop of the region's first and only locally-grown saffron, which is now available for purchase across the country.
The family-run farm is owned and operated by Matthew Roy and Cynthia Bazinet who, since taking up residence in Port La Tour, have become one of the East Coast's premier providers of organic ingredients for local chefs and home cooks alike.
"I think it's pretty amazing that we are growing and harvesting saffron here in Nova Scotia," says Halifax chef and Top Chef Canada Season 8 runner-up Stephanie Ogilvie. "We are always searching for cool and interesting products that we can find locally to push ourselves creatively here at Hop Scotch Dinner Club, as well as introduce and share local ingredients with our dinners!"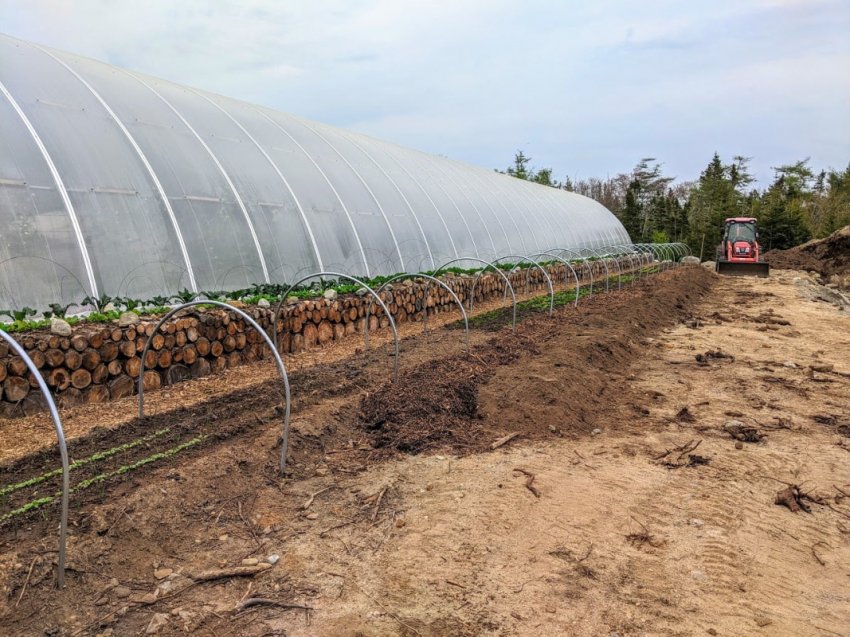 In addition to their highly sought-after saffron, the farm and its geothermally temperature-controlled greenhouse also produces an array of herbs and spices, tea leaves, and vegetables, while striving to achieve less-than-zero greenhouse gas emissions through the use of fuel tracking, green energy, and more.
The farm is also committed to building strong relationships within the community, including establishing partnerships with local beekeepers, conducting studies with Dalhousie University's Faculty of Agriculture, and maintaining a dialogue with local chefs.
"As a chef it is invaluable to me that I'm able to talk with the people growing the food for us and discuss and influence what crops and how much they are growing of what...but also what's possible to grow here," Ogilvie explains.
According to the acclaimed Halifax chef, Coastal Grove Farm aren't the only ones in the region pushing agricultural boundaries. A number of Nova Scotia producers such as Newell's Jewells and Hutton Family Farm are trying their hands at growing unconventional ingredients like peanuts, turmeric, and okra.
It truly is an exciting time for Canada's East Coast culinary community!